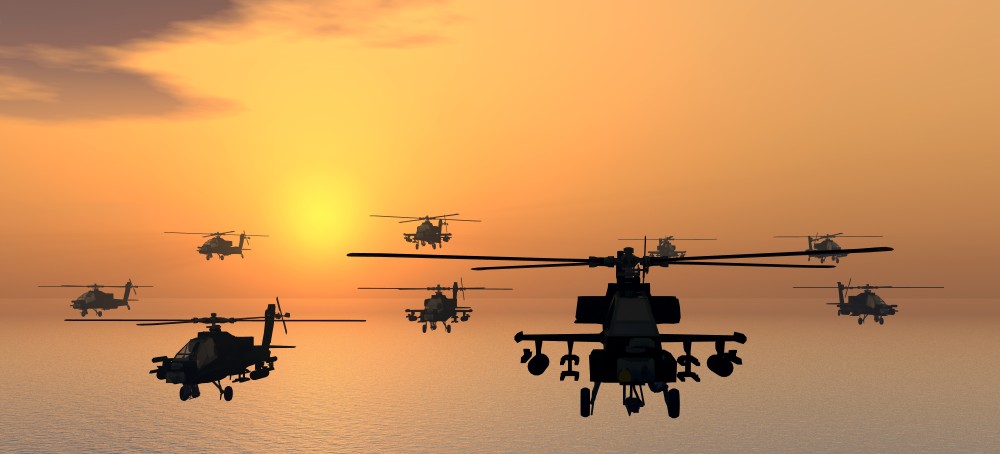 Amid the ongoing Russia-Ukraine tension, the EU financial sector finds itself in a debate on how the weapon industry shall be regarded in the ESG investing context. Bombs, guns and ammos aren't typical ESG Investment.
In some investment funds, weapons manufacturers have been excluded from ESG funds along with tobacco and gambling but are being reconsidered by investment funds. Norway's $1.3tn oil fund has long banned those companies active in making parts for nuclear weapons, leading it to exclude several big names such as Airbus, Boeing and Honeywell.
Along with the changing attitude toward national defense however, SEB Investment Management (SEB IM), one of Nordic region's largest asset managers with an AUM close to USD 100bn (as of 31 Dec 2020) announced it has lifted its previous ban policy and permitted six out of more than 100 funds to invest in stocks of the defense sector, effective 1 Apr 2022. The six funds account for USD 5.08bn An SEB IM spokesman noted that "it is SEB IM's view that investment in the defense industry is of key importance to uphold and defend democracy, freedom, stability and human rights". The change in policy also reflected some of its clients' view on the sector due to the war in Ukraine, said the SEB IM spokesman.

The Russia-Ukraine tension has already led to a substantial surge in share prices of defense companies. Refinitiv U.S. Aerospace & Defense Index, designed to measure the performance of U.S. companies in the aerospace & defense sector, rose 8.4% YTD, compared with 7.4% decline for the S&P 500 index. With the US leading as the largest defense spender in the world, the US defense index (Refinitiv US Aerospace and Defense) includes Raytheon, Lockheed Martin, Boeing, Northrop Grumman, General Dynamics among its constituents.
Germany's defense index rose by a strong 37% YTD, after it declared it would immediately double its defense budget to EUR 100bn (US$113bn). Military spending would from now on exceed NATO's spending target of 2% of GDP, a figure not reached since the end of the Cold War.
What's to come…
1. More favorable ESG Social Taxonomy for Weapons
Weapons commonly considered controversial such as biological, chemical and nuclear ones are subject to international treaties and have been signed and ratified by a majority of countries globally. These conventions generally prohibit the development, production, acquisition, stockpiling, transfer and use in armed conflict of weapons and methods of warfare causing unnecessary injury or suffering.
A selection of these international treaties are summarized below in Table 2.

These treaties however, do not address the issue of investment in controversial weapons, including the financing part of their development, manufacture, sale and/or acquisition. Some progress has been made on reaching consensus in categorizing those weapons in the ESG investment activity, as summarized below:

The vast majority of countries have no or very limited legal frameworks in place that govern investment in the weapon stocks. Within the ESG investment regime, there is still a lack of precisely defined norms on weapons in general, which is causing investment funds to adopt different investment policies and approaches, based on client demands and their own ethical values.
"Social taxonomy" is set to define which activities contribute positively to society, those that do no significant harm, and those that are harmful. The Platform on Sustainable Finance, a permanent expert group of the European Commission released its final report on Social Taxonomy in February 2022, advising that a limited list of controversial weapons that violate the international humanitarian law treaties such as the Geneva Conventions as "harmful activities." This would equate it to the definition of coal-fired power generation in the published environmental Taxonomy.
Guidelines regarding more conventional weapons were omitted however, leaving more room for interpretation. A previous paragraph relevant for weapons was later deleted from the proposal, stating that "Investment in other armaments, which for example easily can be used by child soldiers or which is exported to conflict zones, might be deemed socially harmful just as the development of lethal autonomous weapons without the possibility for meaningful human control."
According to Antje Schneeweiß, rapporteur of the Platform on Sustainable Finance, the deleted passage in the report is unconnected with Russia- Ukraine tension right now and that the change was made long before the situation escalated.
We expect more specific and clearer language in upcoming ESG legislations to permit common weapons for national defense in the EU Social Taxonomy.
"The invasion shows how important it is to have strong national defense," said Hans Christoph Atzpodien, who runs BDSV, a German defense industry lobby group. "I appeal to the EU to recognize the defense industry as a positive contribution to 'social sustainability' under the ESG taxonomy."
The EU is currently seen as the standard setter for ESG Taxonomy. Now that the Ukraine crisis is rapidly laying unexpected exposure in much of the ESG universe, the pressure is on the EU to take a clearer stance on the weapon industry in the Social Taxonomy to come, and establish a comprehensive and shared way of defining what a socially sustainable activity is.
2. New zeitgeist view on defense spending likely to shine new light on weapons
The US and Europe have shown overwhelming support for Ukraine since the conflict, as evidenced by their financial support in purchasing weapons.
The European Union for the first time will finance the purchase and delivery of weapons. EU leaders are set to provide a further EUR 500mn to finance military equipment for Ukraine in addition to the EUR 500mn already allocated following Russia's invasion, said the bloc's foreign policy chief on March 11. The announcement came after the German government said it would provide lethal weapons to Ukraine — breaking another taboo from a country that had long prohibited sending such arms into conflict zones.
Along the same vein, the US president Biden is expected to pledge over US$1 bn military assistance to Ukraine, including in it more of the same kinds of military equipment the U.S. says the Ukrainians need the most: antiarmor and antiair systems, including portable air defenses such as Javelins and Stingers.
The new zeitgeist that already broke through many taboos of military support and will likely increase countries' defense budget in the new arms' race. This is also likely to trickle down toward banks and fund managers' view of the defense industry. Before the Ukrainian-Russian conflict, draft proposals of Europe's "social taxonomy," the defense industry (in terms of chemical and biological weapons), was grouped with gambling and tobacco as harmful and, so, potentially not socially sustainable.
Governance in ESG often comes up as a concern. Transparency International has found that just 12 percent of the world's top 134 defense companies show a high level of commitment to fighting corruption.
The general attitude in the European banks and asset managers have been very conservative when it comes to weapons. Earlier last year, Germany's Bayerische Landesbank decided it would no longer do business with defense companies, facing out business relationships with companies with 20% turnover in defense. Germany's defense industry trade body has found that more than a third of members face urgent issues with banks, such as refusal to provide standard services or export insurance. ASD (the European defense industry's trade association) secretary-general Jan Pie, cites examples of banks cutting ties with defense companies in Germany, Finland, Belgium, the Netherlands and Sweden.
Saab, which is listed in Stockholm, makes fighter jets, submarines, sensors and more for the military, both at home and abroad. The company's CFO Christian Luiga said companies like his are being squeezed by investors, banks and suppliers over ESG concerns. As the only defense company on the Stockholm stock exchange, some funds are more hesitant about investing in the only defense company on the Stockholm exchange.
We see that attitude changing along with the top government support for domestic defense spending and military aid to Ukraine. Bordering Russia, the Baltic states of Latvia, Estonia (and Lithuania) would be immediately affected by the Nordic countries' attitude toward weapons as ESG. SEB and Swedbank entered Latvia in the 1990's and now hold over 50% of the country's deposit.
Barring conventional weapon manufacturers or companies with exposure to them would affect Europe's autonomy. In the current environment when independence in energy, border and commerce is viewed with the most importance and urgency, the convention to define weapons as "not ESG" will likely soon be revisited - SEB just took the first step.

References:
SEB Investment Management - Our sustainability approach: https://sebgroup.com/about-us/our-business/our-divisions/seb-investment-management/our-sustainability-approach
Responsible Investor: https://www.responsible-investor.com/armaments-cannot-be-classified-as-social-in-taxonomy-says-rapporteur/
https://www.ft.com/content/c4dafe6a-2c95-4352-ab88-c4e3cdb60bba