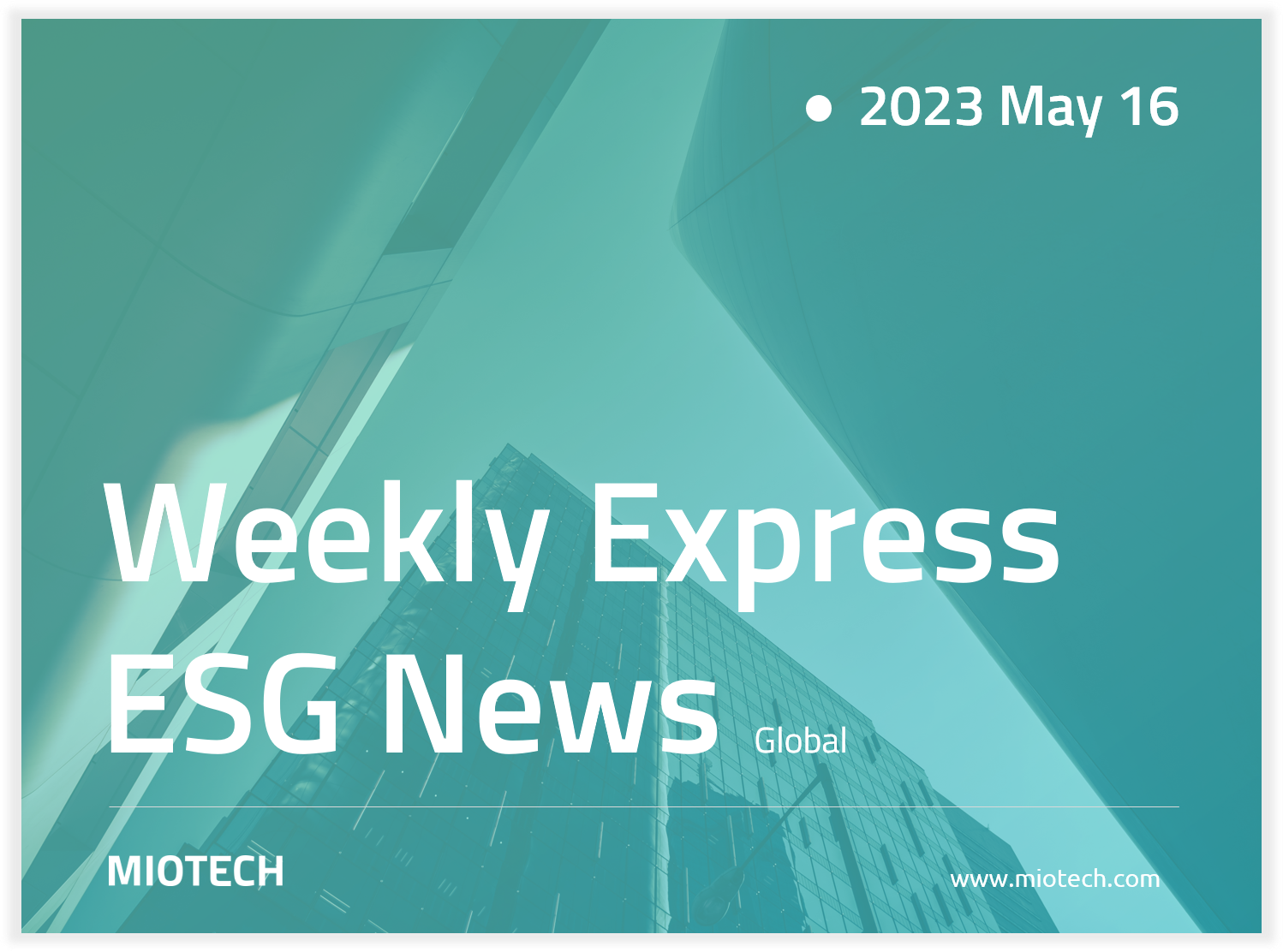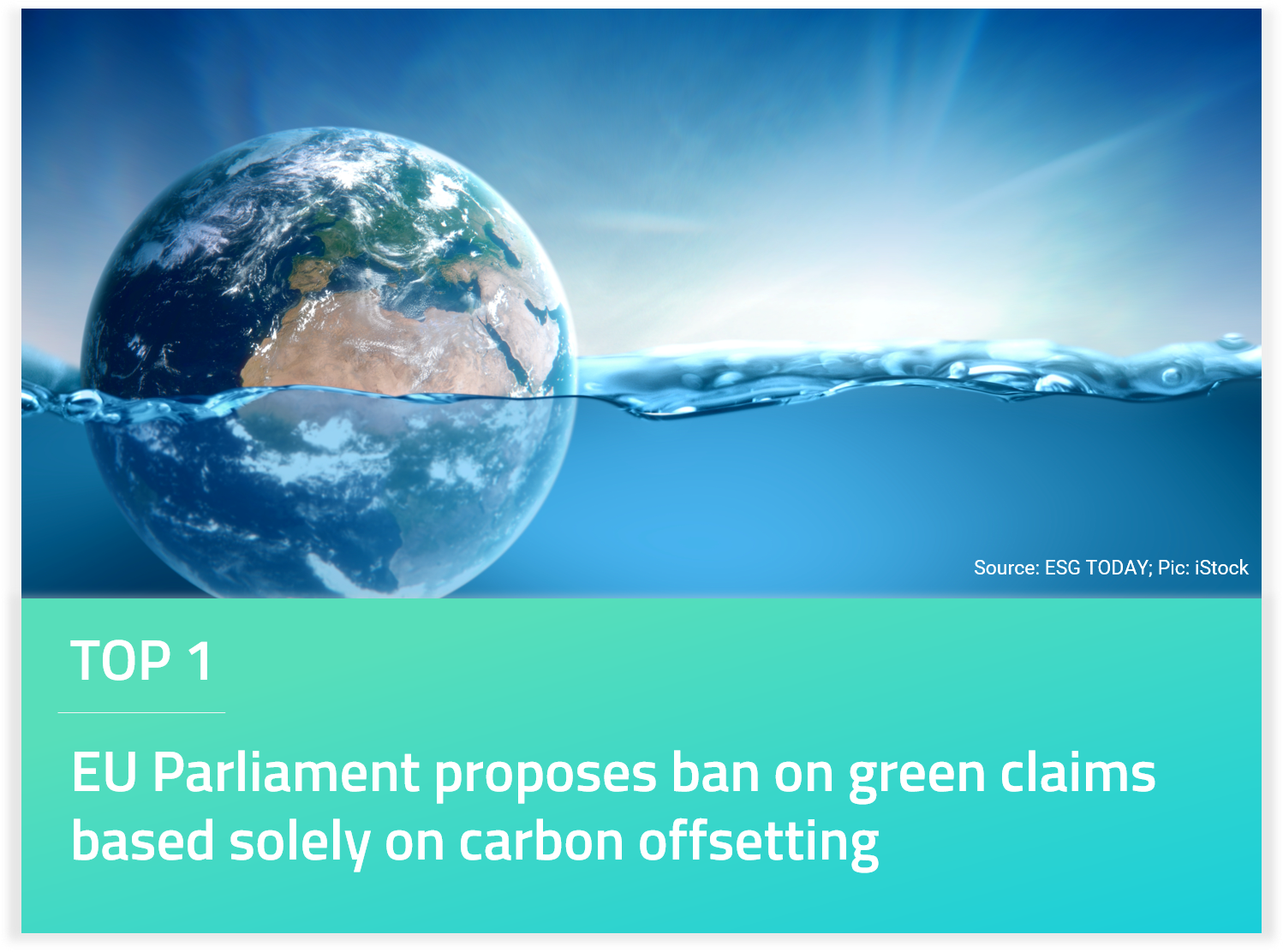 Lawmakers in the European Parliament have voted to approve the adoption of new proposed rules requiring companies to substantiate and verify their environmental claims and labels, aimed at protecting consumers from greenwashing, ESG TODAY reported on Monday.
Under the proposed rules, companies will be required to ensure the reliability of their voluntary environmental claims, which will need to be independently verified and proven, while companies will be also be required to identify environmental impacts relevant to their products, and to identify any possible trade-offs.
One of the new requirements proposed by the EU Parliament is to include in the rules a prohibition on green claims such as "carbon or climate neutrality" that are based solely on carbon offsetting schemes.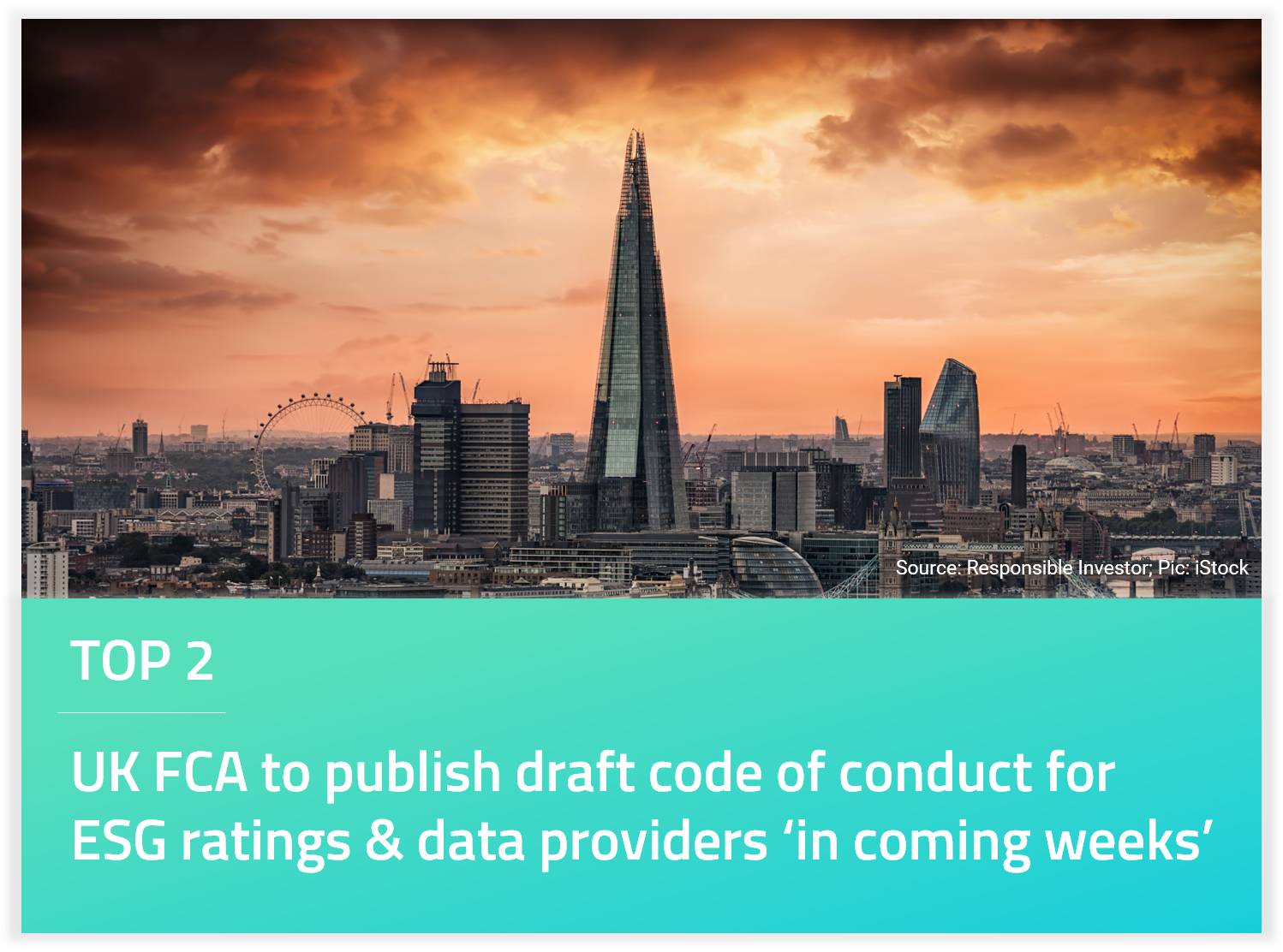 The UK's Financial Conduct Authority (FCA) will publish draft voluntary standards for ESG ratings and data providers in the coming weeks, Responsible Investor reported last Friday. According to Responsible Investor, Mark Manning, FCA's sustainable finance head revealed such plan in a conference last Thursday.
This follows the regulator announced the formation of an independent working group last November to develop the code.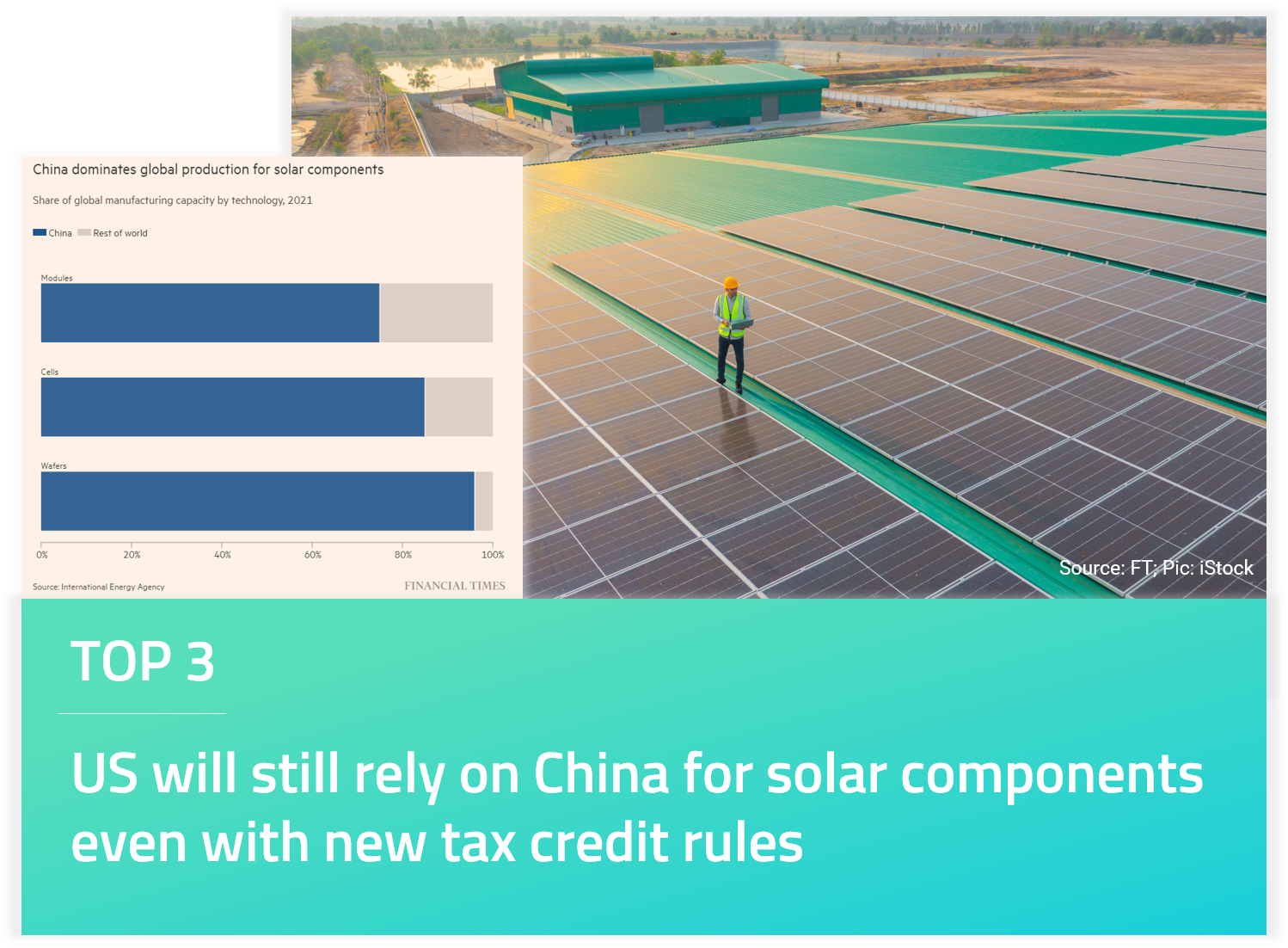 The US Treasury department issued new guidance last Friday that would only allow US-based solar developers to secure tax credits offered in the Inflation Reduction Act if they made their cells domestically.
However, as the US has very limited solar cells production capacity, virtually none of the existing developers would be able capitalise on the subsidy, analysts said.
"This guidance may encourage more cell manufacturing to take place in the US, but most of the cells used in US solar projects will continue to come from . . . factories in south-east Asia, most of them owned by Chinese companies.", Pol Lezcano, a senior associate at BloombergNEF said.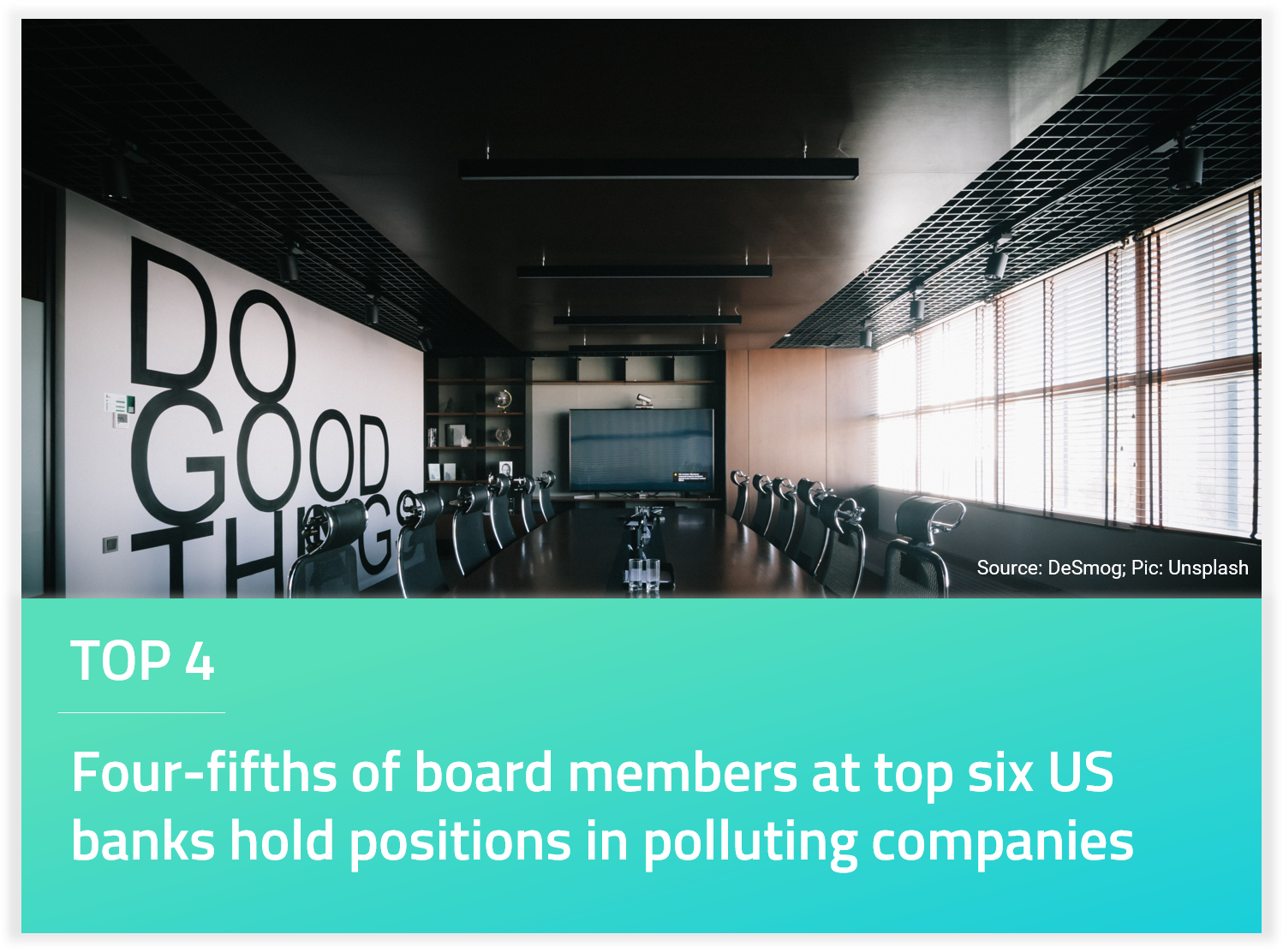 Four in five bank directors at the six largest US banks have ties to polluting companies and organisations, including major fossil fuel companies, according to DeSmog, a climate journalism insitution.
The research raises concerns about the extent of anti-environmental influence inside some of the country's most powerful boardrooms while campaigners are pushing the banks to enact stronger environmental policies at their annual shareholder meetings.
82 percent of board members at these six banks currently hold or have held positions with climate-conflicted organisations, DeSmog said. This includes oil and gas firms, investment companies that finance polluting sectors, and trade associations known to lobby against climate action.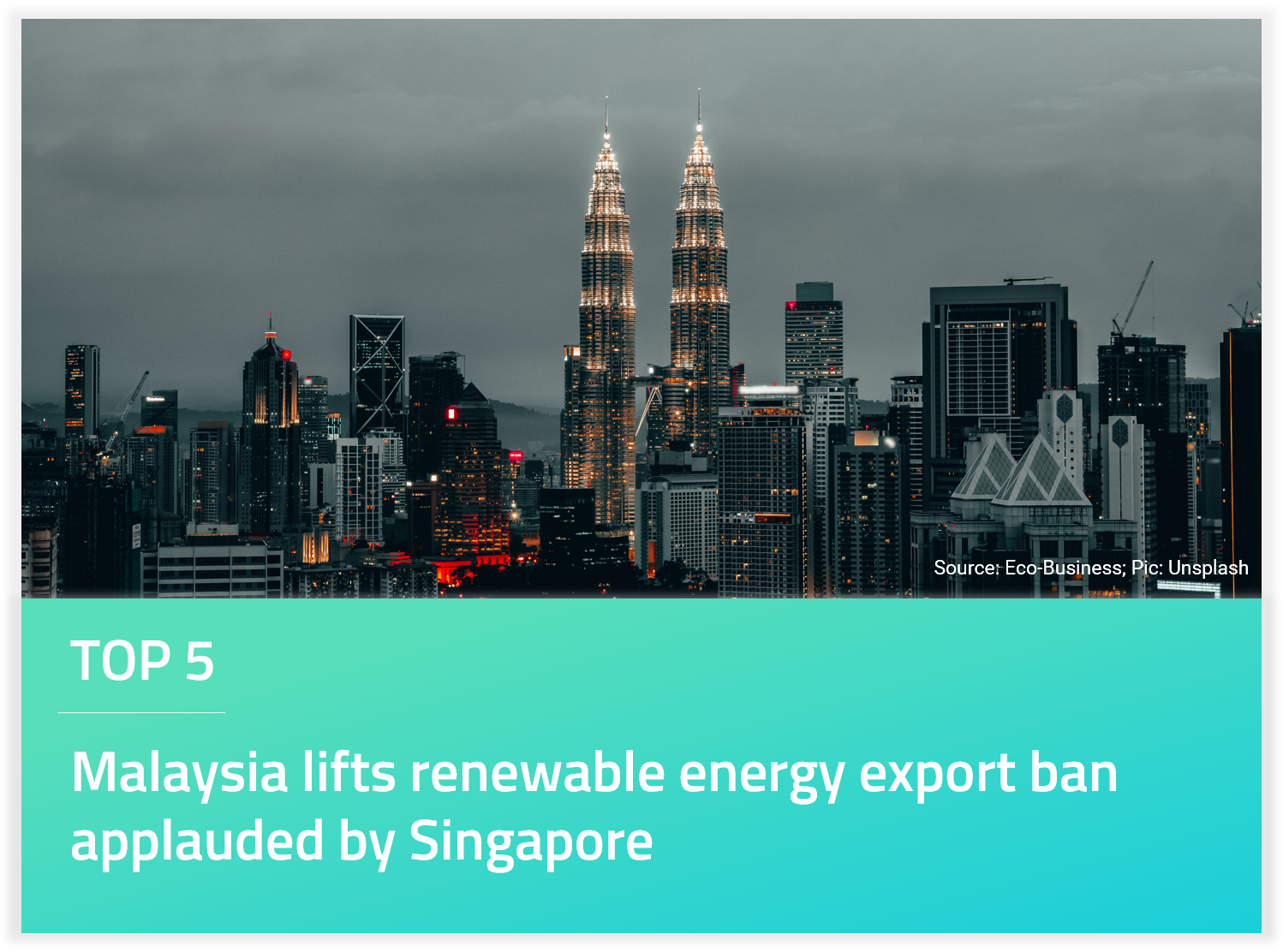 Malaysia's economy minister Rafizi Ramli said the government has agreed to lift the renewable energy export ban at a cabinet meeting on 3 May.
The move will boost Malaysia's local renewables sector by freeing up market-driven development of renewables, while at the same time benefiting its neighbour Singapore in delivering the city state's renewable energy targets, Eco-Business reported citing mutiple industry experts.