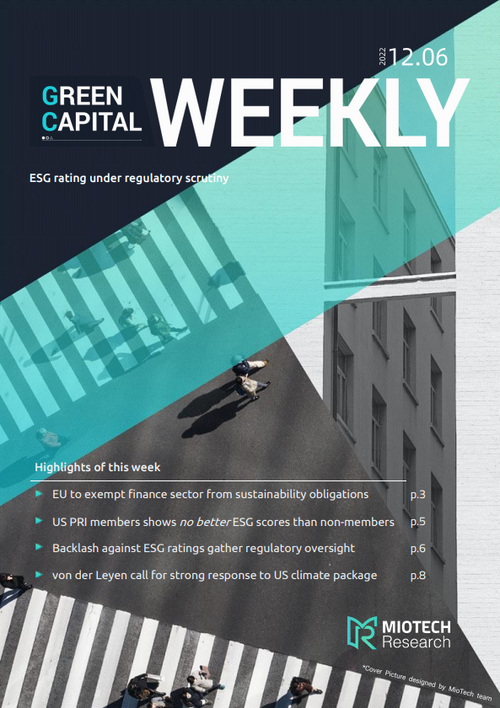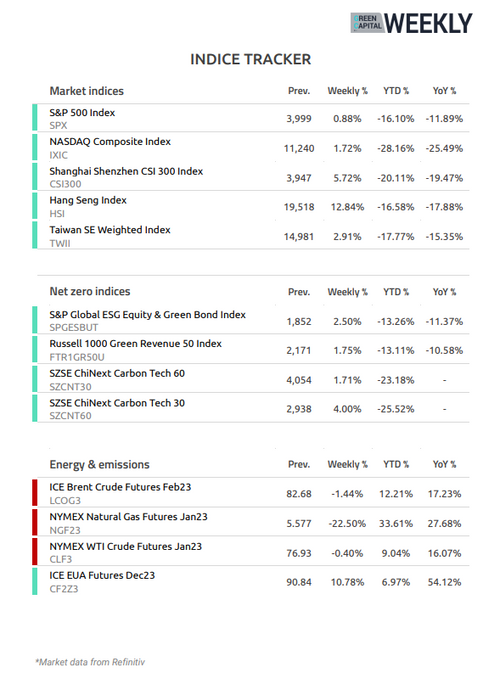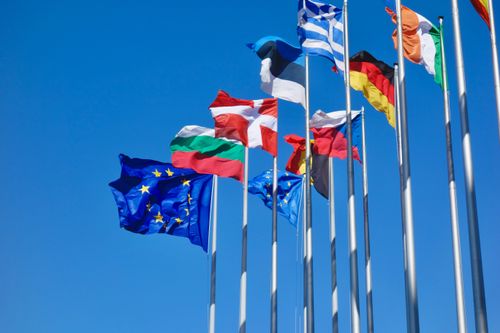 Brussels looks to exempt finance sector from reporting environmental and human rights violations
French representatives at the EU council have proposed a change to the bloc's Corporate Sustainability Due Diligence Directive (CSDD) to grant banks and fund managers exemption from reporting on environmental and human rights violations.
The directive, proposed by the EU this February will ask EU companies with more than 500 employees and EUR 150m (USD 157m) in worldwide revenue to identify, prevent and mitigate negative human rights and environmental impacts occurring in a company's own operations, subsidiaries, and its value chain.
France's proposed revision has been approved by EU ministers, with support from the ministers of Spain, Italy, among other EU member states.
Finance sector exemption
Officials that have pushed this revision argue that financial institutions do not operate the same way and manage the relationships with suppliers like those producing physical goods. For example, a company that receives credits from a bank is a part of the bank's value chain.
French representatives said it is a "misconception" to interpret this change as an exemption for financial institutions.
EU's sustainability agenda at risk
"The financial sector has an enormous steering effect and the EU should no longer tolerate investments in human rights violations and environmental destruction", said Anna Cavazzini, a member of the European Parliament (MEP) from the Germany's Green Party.
Others opposing such move said it would significantly undermine the EU's sustainability agenda.
Pascal Durand, a French MEP who has originally led the CSDD into law-making process, called the change a "major step back".
Fossil fuels got its way again
As the new directive also requires certain large companies to ensure their business strategies are in alignment with the 1.5 °C global warming goal of the Paris Agreement。
The document approved by EU ministers suggests that member states should be allowed to choose whether banks and investment funds in their own country will be covered by the CSDD. Without additional requirements, financial institutions will only need to carry out light pre-checks on the companies they loan or insure.
Four diplomats told Financial Times it was behind this revision France's intention to establish Paris as an international finance hub.
The change will be subject to negotiations with the European Parliament next year.
On the bright side, the EU has officially adopted the Corporate Sustainability Reporting Directive last week, which puts over 50,000 firms in the EU under obligations to report on environmental and social matters.
US-based signatories lag in ESG investing, no better than non-signatories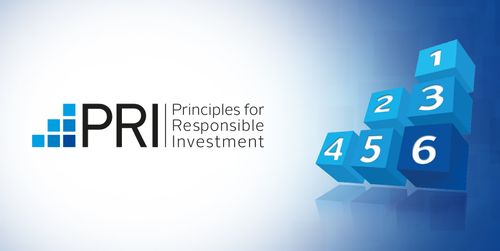 US-based investment managers that have signed the UN-supported Principles for Responsible Investment (PRI) show no significant difference compared to non-signatories in terms of portfolio-wide ESG scores, five researchers from Switzerland, the US and the UK have found. Unlike PRI signatories in other parts of the world, US signatories failed to act in alignment with their commitments to the PRI.
The researchers found PRI signatories had a portfolio ESG score 13% higher than non-signatories on average, and they tend to deliver a 14% improvement in the portfolio's ESG score right after signing the PRI. However, the same trend was not identified in US investment managers.
Signatories of the PRI could be investment managers, asset owners (corporations or academic institutions, etc.) or providers of ESG investment technologies or services. By signing to the PRI, an institution commits to the following principles: 1) we will incorporate ESG issues into investment analysis and decision-making processes; 2) we will be active owners and incorporate ESG issues into our ownership policies and practices; 3) we will seek appropriate disclosure on ESG issues by the entities in which we invest; 4) we will promote acceptance and implementation of the principles within the investment industry; 5) we will work together to enhance our effectiveness in implementing the principles; 6) we will each report on our activities and progress toward implementing the principles. Over 5,200 institutions have signed to the PRI, as of this October, and with 1,035 signatories, the US ranks the first by number of signatories, followed by the UK with 780 signatories.
Chart: No. PRI signatories (as of Oct 2022)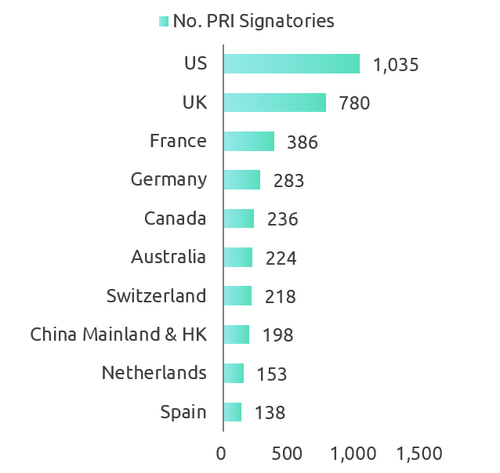 Source: PRI, MioTech Research
Some US signatories, as identified by the researchers, either did not report on their work on ESG incorporation or reported that they did not factor in ESG considerations in the investment process, which has in fact violated the first principle.
Three main reasons may explain why US signatories lag behind their international peers:
US investment managers signed to the PRI more for the benefits of being an ESG investor, e.g., the larger flows into ESG-themed funds.
US regulators do not have a firm stance on ESG. Even some states have sanctioned those investing in ESG-related objectives.
The ESG investment market is less mature in the US than Europe, with fewer years of development.
Backlash against ESG ratings gather regulatory oversight
Last week, Sasja Beslik, Chief Investment Officer of SDG Impact Japan, a Japanese sustainability-themed fund, published a blog named "Saying goodbye to ESG ratings", where he claimed the current ESG ratings say little about the sustainability of a company's business models or its products and services. Rather, they have become a simple checklist of whether the company has reported on certain topics and indicators in their public disclosures. He also said the current ESG ratings are largely built on companies' self-reported information, most of which are not verified by a third party.
Japan, where his employer is, has seen its Financial Services Agency (FSA) table a draft "Code of Conduct" for ESG data providers, becoming the first national regulator to do so. Satoshi Ikeda, the FSA's sustainable finance chief expects the code of conduct to be finalised and released within this year.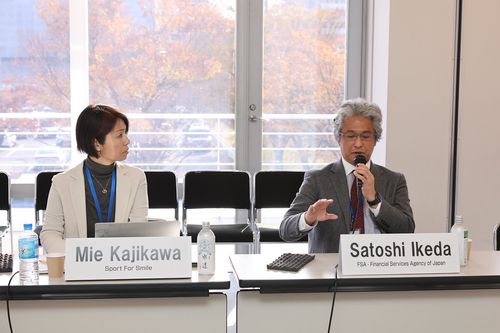 * Satoshi Ikeda, Chief of Sustainable Finance, FSA of Japan (right); Picture Source: Richter Frank-Jurgen
The new Code of Conduct will be open for voluntary adoption. According to Responsible Investor, key elements of the document include ESG data providers should allow companies to check their records for errors.
An earlier version of the draft document asked ESG data providers to rely on public information as much as possible and only resort to other sources where necessary, while the requirement has been removed in the current version.
Last month, the UK's Financial Conduct Authority (FCA) launched a working group tasked to develop the Britain's version of Code of Conduct for ESG data and ratings providers.
It responded to the IOSCO calling on national regulators to strengthen the oversight of ESG data and ratings providers last November. The FCA said its new working group will refer to IOSCO's recommendations while considering the development of this field in other jurisdictions. According to ESG TODAY, the working group is co-chaired by M&G, an asset manager, Moody's a credit ratings provider, London Stock Exchange Group (LSEG), and law firm Slaughter and May.
The EU is not absent. This April, the European Commission launched a public consultation regarding the functioning of ESG ratings providers and the consideration of ESG factors in credit ratings, which has ended in June. The EU plans to summarise their opinions and adopt the document in the first quarter of 2023. Of those submitting feedback, key stakeholders like MSCI, Moody's, RepRisk, and LSEG supported the regulation of the ESG ratings industry but all four of them prefer it to be carried out as a non-binding initiative instead of legislation.
French regulator AMF have also called for regulation of this industry this June.
EU is expanding aid to clean tech in face of US competition
President of the European Commission Ursula von der Leyen said the EU must simplify and adapt its rules on subsidising the clean energy sector to facilitate the public investments needed for the sector's development in the EU.
This came as the US counterparts in this sector offered the enormous climate and energy package totalling USD 369bn as part of the "Inflation Reduction Act" President Biden signed into law this August, covering energy efficiency, clean energy and decarbonisation.
EU clean energy firms that eye the subsidies will need to move its production capacity to the US to be eligible, which might damage the competence of the European clean energy sector. EU member states have demanded for a competitive response from Brussels following the Inflation Reduction Act took effect. "The new assertive industrial policy of our competitors requires a structural answer," von der Leyen said.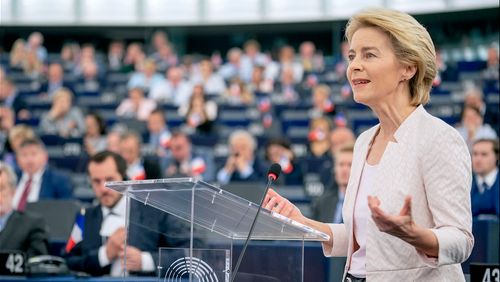 *Ursula von der Leyen; Picture Source: European Parliament
As much as the compelling need is there to guard the interests of the EU, some member states with deeply challenged fiscal account might be reluctant to offer more support. According to the Financial Times, the extra spending by the richer EU countries like Germany is also likely to skew the EU's single market.
While agreeing this may cause a "subsidies race" between the EU and the US, von der Leyen denied claims of a trade war. "This is not in our interest. And nor in the interest of the Americans."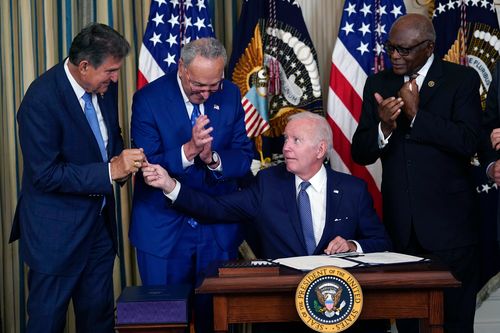 *Biden signing the "Inflation Reduction Act"; Picture Source: Susan Walsh/AP Photo
On the US side, President Biden said the US is open to addressing the EU's concerns during his recent meeting with Emmanuel Macron, President of France. "We are confident that both the United States and Europe can create good paying jobs and tackle the climate crisis — and not at each other's expense.", said a White House spokesman last week following the meeting.
Connecting workplace: Janus Henderson appointed Chief Responsibility Officer
Asset management firm Janus Henderson has appointed Michelle Dunstan as Chief Responsibility Officer.
Joining from AllianceBernstein, Dunstan will oversee the firm's plans and actions regarding social responsibility and responsible investing. Prior to this appointment, she spent more than 18 years in AllianceBernstein, most recently serving as Chief Responsibility Officer and Global Head of Responsible Investing.