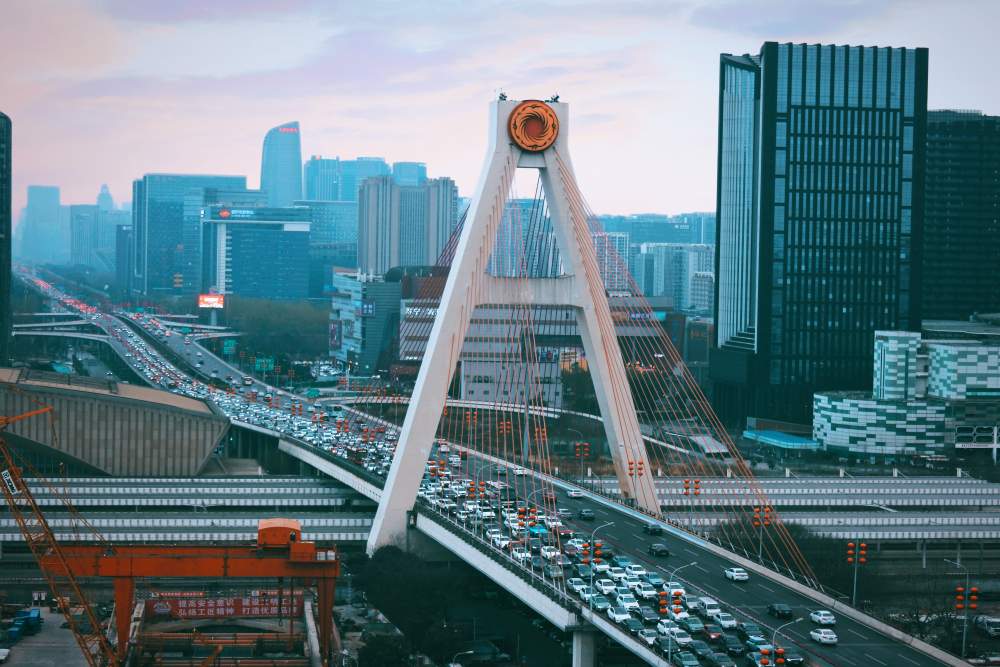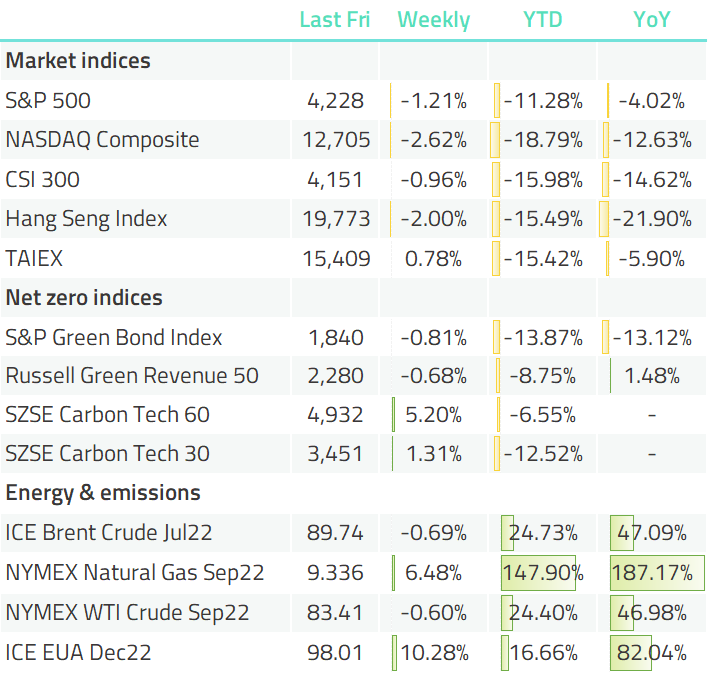 Sichuan halted factory activities amid heat-induced power crunch - Sichuan, China's mega province and a main producer of hydroelectric power told the factories in the province to pause production for six days from 15 to 20 August, to guarantee its residents' access to electricity, Caixin reported. According to Yicai, entering into August, cities in Anhui, Jiangsu and Hubei called for its corporations and residents to ration electricity.
Both demand and supply of electricity are experiencing unprecedented pressure this year:
According to the China

Electricity Council

, the country consumed 832.4TWh of electricity this July, 6.3% higher than last July. According to Yicai, people in Sichuan used on average 344MWh of electricity everyday from 4 to 16 July, nearly doubling from last year.

On the supply side, hydroelectric power is the second largest source of electricity in China, contributing only less than fossil fuels, and Sichuan is a major province that generates hydropower. In 2021, 16% of China's electricity generation came from hydropower. In Sichuan province specifically, hydropower accounted for 81.6% of the province's total electricity generation of 2021, according to

CHYXX

.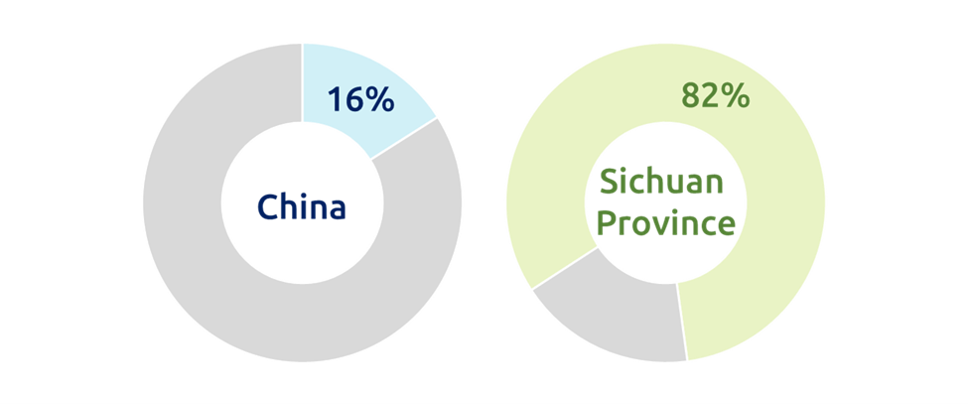 Carmakers in Shanghai, including those of SAIC and Tesla, had to live with the shortage of auto parts as their supplier in Sichuan paused production. A document reviewed by Caixin showed that Shanghai's economy development office has contacted its Sichuan counterpart to negotiate this issue in a hope to allow the auto part manufacturers to resume production.
This week in green capital: Vanguard launches new transition-focused fund, BlackRock taps into energy storage opportunity in APAC - Last Tuesday, Vanguard announced the launch of Vanguard Global Environmental Opportunities Stock Fund, an actively-managed fund focused on companies that are involved in the process of decarbonisation and half of whose revenue are considered to make a positive contribution to environmental change. The fund will be managed by investment manager Ninety One. Last week, BlackRock Real Assets acquired Australian battery storage developer Akaysha. The value of this deal was not disclosed, while according to CNBC, BlackRock intends to commit over AUD 1bn (USD 700m) of capital to support the establishment of battery storage projects that have a cumulative capacity of more than 1GW.
Impact investor Lightrock has launched its latest investment vehicle "Lightrock Climate Impact Fund". According to New Private Markets, the new fund will capture the opportunities in five areas: energy transition, decarbonisation of industries, sustainable transportation, sustainable food and "enabling technologies and solutions, such as advisory services for developing emission reduction projects".
ESG integration, is it a thing? - SEC has closed the consultation on its proposed ESG disclosure rules for investment managers. The rules adopt a labelling system that classifies ESG funds into three categories, ESG-Integration (where ESG factors are considered alongside other factors), ESG-Focused (where ESG is a main consideration), ESG Impact (where a ESG-related goal is attached). According to Responsible Investor, the ESG-Integration labelling was opposed by a number of responses to the proposed rules, including those from the Principles of Responsible Investment (PRI), MorningStar, the Securities Industry and Financial Markets Association (SIFMA) and the Investment Company Institute (ICI), all of which are a powerful voice in the ESG or finance sector. As SEC requires little to be disclosed about a product labelled as ESG-Integration, concerns are that it may give rise to greenwashing, which is the opposite of what SEC is trying to achieve by proposing the rules. Particularly, PRI noted that if there is not enough clarity provided to the classification, SEC's rules might end up being a marketing tool.
This came only at a time when the European Securities and Markets Authority (ESMA) responded to the consultation launched by the European Commission on reviewing the Benchmarks Regulation (BMR). In its response, the ESMA said it completely agrees that a EU ESG benchmark label should be created to enhance the quality of ESG benchmarks. ESMA noted that when a clear labelling is lacking, it is hard to determine whether firms with a negative environmental and social impact should be included in ESG benchmarks.
World Bank's IFC leverages blockchain for carbon offsets - The International Finance Corp (IFC), a World Bank affiliate dedicated to emerging markets, is backing a blockchain-powered platform to trade carbon offsets, according to Reuters. The IFC is convinced that blockchain will facilitate the use of carbon offsets and aims to attract more institutional investors to support decarbonisation projects in emerging markets. The IFC has partnered with some other sustainability or fintech companies to launch a Carbon Opportunities Fund, which will buy carbon credits and offer them via blockchain.
Connecting workplace: ex-UBS James Purcell joins Credit Suisse, Dr. Mark Watson left Swire to join consulting firm - According to Reuters, Credit Suisse has appointed James Purcell as Head of Sustainability Frameworks. In an internal memo seen by Reuters, the Swiss bank's Chief Sustainability Officer Emma Crystal said Purcell and his team will lead the bank and its clients towards a more sustainable future. He has also joined the bank's sustainability committee. Before this appointment, Percell worked in Quintet Private Bank as Group Head of Sustainable, Thematic and Impact Investments, prior to which he spent more than ten years in UBS across various roles.
Eco-Business reported that Dr. Mark Watson, the former Group Head of Sustainability at John Swire & Sons who had spent 14 years in the conglomerate and its affiliates, has confirmed to join consulting firm Teneo as Senior Managing Director, Head of ESG Advisory (APAC). Earlier this month, John Swire & Sons has appointed Mark Harper to take over the Group Head of Sustainability post (see Green Capital Weekly Aug 8)
References
财新网 - 川渝持续高温干旱用电紧张 部分工业停产让电于民
第一财经 - 极端高温叠加干旱,全国多地发文:让电于民、节约用电|高温冲击波
中国电力企业联合会 - 2022年1-7月份电力工业运行简况
产业信息网 - 2021年中国内地省市发电量排行榜
Vanguard - Vanguard to Introduce Environmental Opportunities Fund
CNBC - BlackRock makes $700 million investment in Australian battery storage
New Private Markets - Lightrock launches dedicated climate vehicle with an eye on external LPs
Responsible Investor - PRI warns SEC that ESG disclosure rule could be seen as marketing tool | Responsible Investor
ESMA - ESMA's response to the Commission's consultation on the BMR review
Reuters - EXCLUSIVE World Bank's IFC taps blockchain for carbon offsets
Reuters - Credit Suisse names former UBS exec as sustainability framework head
Eco-Business - Swire sustainability chief Mark Watson joins Teneo as Asia Pacific ESG head