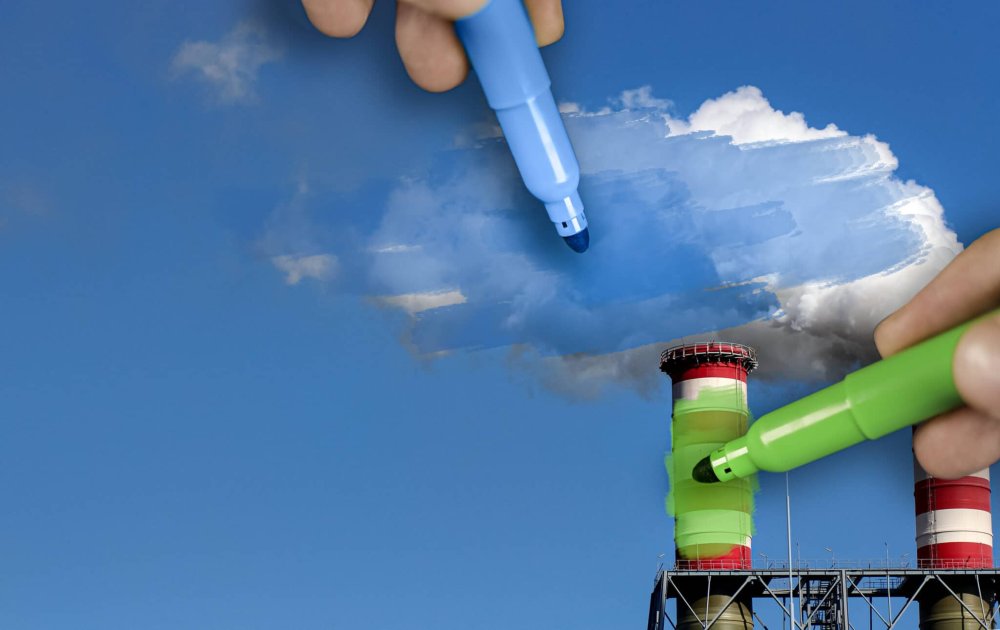 Indices Tracker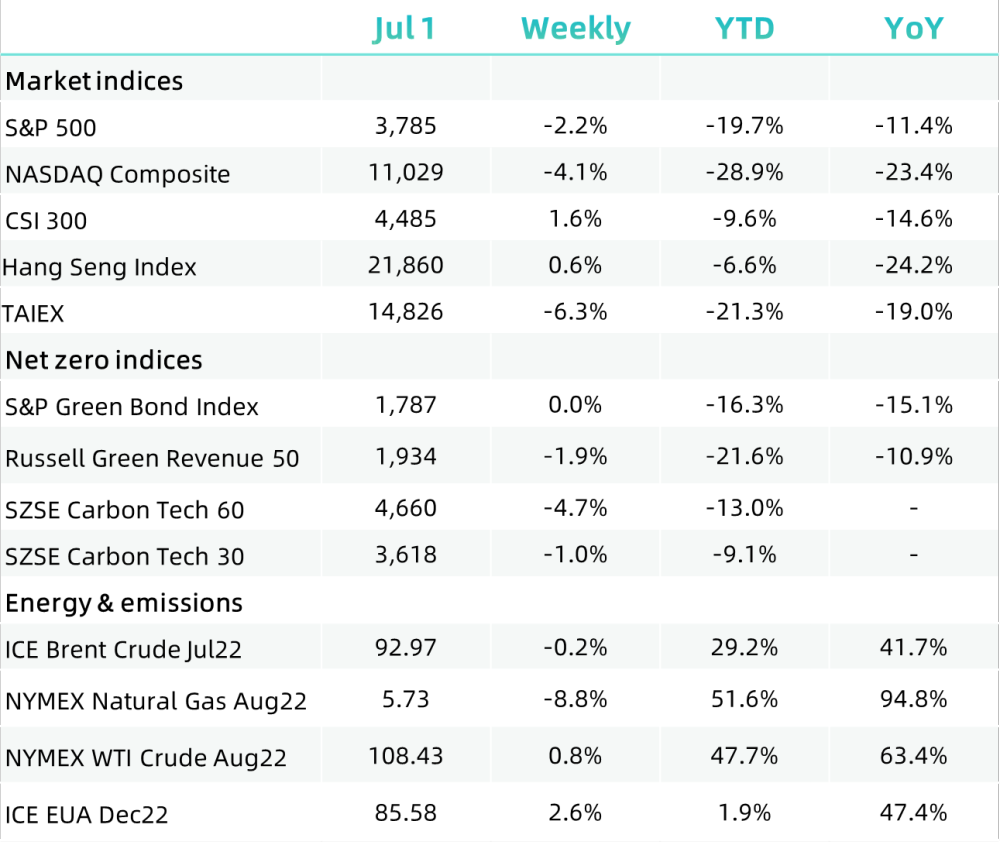 Macro
S&P 500 posts worst first half of year since 1970 (WSJ, 2022-06-30)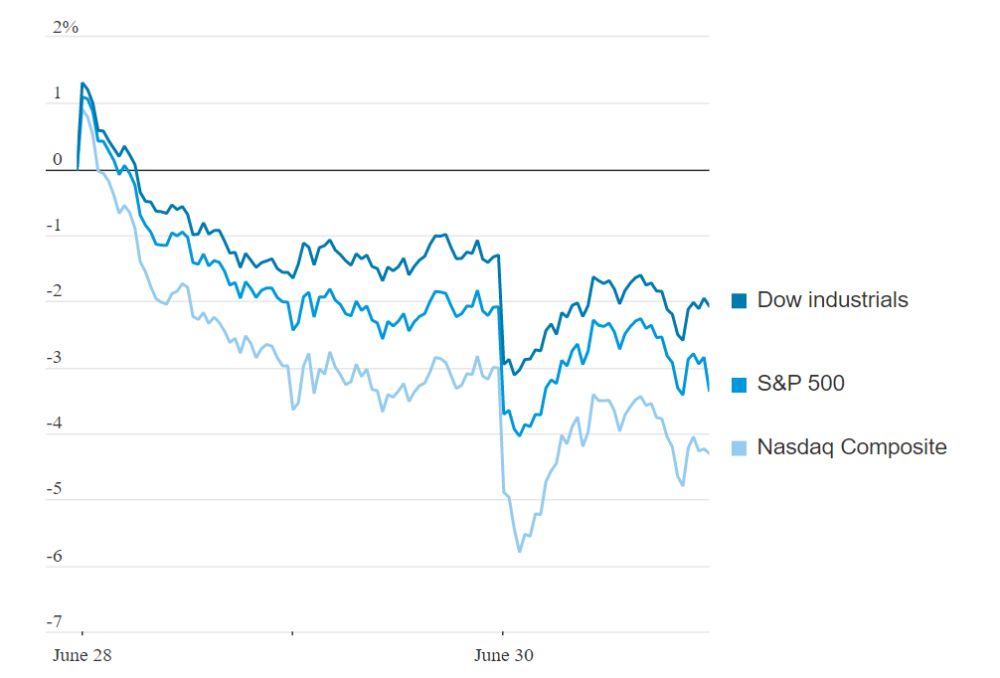 US stocks retreated on the final day of a brutal quarter for markets, weighed down by losses among shares of everything from banks to oil producers.
Thursday's trading was volatile. Major indexes fell sharply in morning trading, pared losses in the following hours, and then fell again late in the session.
The S&P 500 finished down 33.45 points, or 0.9%, to 3785.38, bringing its losses for the first half of the year to 21%. The Dow Jones Industrial Average fell 253.88 points, or 0.8%, to 30775.43, while the Nasdaq Composite retreated 149.16 points, or 1.3%, to 11028.74.
Thursday's losses capped off stocks' worst first half of the year since 1970, a stunning reversal of the rally that lifted markets around the world the preceding two years. Investors place much of the blame on inflation. Price pressures that many had assumed would be transitory turned out to be more persistent than they thought. That forced central banks, including the Federal Reserve, to pivot from holding interest rates near historic lows to raising them rapidly in an effort to cool inflation.
Policy
European Council agrees on tougher renewables and energy efficiency targets (ESG TODAY, 2022-06-28)
The European Council announced that its member states have agreed on higher targets for renewables and energy efficiency for its negotiating position for "Fit for 55," the EU initiative to cut greenhouse gas (GHG) emissions by 55% by 2030, compared to 1990 levels.
The Council's agreed position includes setting a binding target of 40% of energy from renewable sources in the overall energy mix by 2030, compared to the current 32% target, and reducing energy consumption by 9% by that date, compared to 2020 levels.
China's approved changes to the Anti-Monopoly Law to tighten supervision on platform economy (Caixin Global, 2022-06-27)
China's top legislature has approved changes to a law that will subject platform operators to more restrictions in competition and raise penalties for their violations, as the country seeks to bolster its year-long antitrust war on tech giants. The changes will be effective from August 1.
A new provision in the law stipulates that business operators engaging in monopolistic practices that involve abusing their data, algorithms, technology or capital advantages, or the rules for online platforms, may be banned.
Switzerland launches voluntary climate disclosure standard for financial institutions (Responsible Investor, 2022-06-30)
The Swiss Federal Council has launched a set of "Swiss climate scores" as a new disclosure standard for financial institutions in the country. The scores, which are intended to be applied by all financial institutions and were developed with an eye towards equity and bond portfolios, contain five mandatory metrics and one optional metric.
Institutions disclosing against the standard must publish scope 1, 2 and relevant scope 3 emissions to the EU benchmark from portfolio companies, as well as their fossil fuel exposure, the proportion of portfolio companies with a verified net zero target, their own net zero targets, and details of stewardship and voting activities. They may also choose to report a portfolio temperature score in alignment with the 1.5°C warming limit of the Paris Agreement and the IPCC's latest findings.
The scores are currently voluntary. The Federal Council said it would not be making formal checks to ensure they were being properly applied, but that it would review uptake and the "climate incentive effect" next year, with further development if necessary. It recommended that all financial institutions apply the scores.
NATO aims to cut emissions by 45% by 2030 and be carbon neutral by 2050 (Reuters, 2022-06-28)
NATO aims to cut its civilian and military greenhouse gas emissions by at least 45% by 2030 and be carbon neutral by 2050, as part of the organisation's first emission targets its Secretary-General Jens Stoltenberg announced last week.
By committing to eliminate its net greenhouse emissions by 2050, NATO aligns the alliance with the pathway to deliver the Paris Agreement's goal of limiting global warming to 1.5 degrees Celsius.
The NATO targets refer to the alliance's own assets such as its AWACS surveillance planes, its drones based in Italy and its headquarters in Brussels as well as military headquarters in other places like Mons (Belgium), Naples (Italy) or Brunssum (the Netherlands).
At the same time, NATO also seeks to help allies in reducing their national militaries' carbon footprints.
PRI spokesperson calls US Supreme Court ruling on EPA "regressive and harmful" (Responsible Investor, 2022-07-02)
The US Supreme Court's decision to limit the Environmental Protection Agency's ability to regulate greenhouse gas emissions from power plants is a "regressive and harmful step", said the Gregory Hershman, the head of US policy at Principles for Responsible Investment (PRI).
The EPA began regulating GHG emissions from power plants in 2011 under the Clean Air Act. In West Virginia v Environmental Protection Agency, the Supreme Court ruled that "clear congressional authorisation" would be required for such a move and that this had not been obtained. As with other recent controversial rulings by the court, it was backed by all six conservative Supreme Court justices and opposed by their three liberal counterparts.
"Restricting the EPA's efforts to address the issue limits our ability to approach climate change as a collective challenge and creates significant undue risk at a time when a just and orderly transition to a net–zero economy has never been more vital", Hershman said.
Finance
PBOC warns of greenwashing risks as sustainable financing booms (Bloomberg, 2022-06-28)
The People's Bank of China said it will guard against "moral hazards" such as greenwashing and sustainable project fraud as it expands its use of green monetary policy to drive the nation's energy transition.
In an interview conducted with China's state broadcaster CGTN, Governor Yi Gang warned against the "greenwashing, low-cost fund arbitrage, and green project fraud" that has been on the rise alongside the influx of sustainable capital in recent years.
"For fair and efficient implementation of green monetary policy tools, we should guard against different kinds of moral hazards," Yi said. "Therefore, information disclosure and strict supervision are needed when we design and implement" these tools.
China plans RMB 7bn investment for this year to tackle pollution (NDRC, CN, 2022-07-01)
China's National Development and Reform Commission has unveiled a plan to use RMB 7bn (USD 1.04bn) in the fiscal budget to invest in projects that focus on sewage treatment and recycling, waste sorting and treatment, environmental infrastructure, and seawater desalination.
Fifth Third ramps sustainable finance goal to USD 100bn (ESG TODAY, 2022-07-01)
With the publication on its 2021 ESG Report on July 1, Fifth Third announced a major increase in its sustainable finance target, setting a new goal to achieve USD 100bn in environmental and social finance by 2030. The bank's initial target, set in 2020, was to reach USD 8bn by 2025. Fifth Third reported that it has already reached its 5-year goal, nearly 3 years ahead of schedule.
The bank also expands its goal to include social finance, compared to the prior target which focused on renewable energy projects such as solar and wind farms, geothermal and biomass facilities, or hydropower.
First batch of carbon-neutral ETFs in China garner approval in Shanghai (China Banking News, 2022-07-01)
The Shanghai Environment Energy Exchange (SEEE) gave its approval to eight carbon neutral ETF's on 28 June, to companies including EFunds, Guangfa Funds, Fullgoal Fund Management, China Southern Asset Management, China Merchants Fund Management, China Universal, ICBC Fund and DC Fund.
State-owned media reports that the funds are on track to accept subscriptions from investors as early as next week, in a move which will "further raise the ability of the capital market to service the green transformation and upgrade of the economy, and guide market institutions and retail investors in making a huge contribution to green investment."
Clean energy company Intersect raises USD 750m to scale renewables, storage and hydrogen capacity (ESG TODAY, 2022-06-28)
Clean energy-focused electricity and fuels provider Intersect Power announced that it has raised USD 750m, with proceeds to be used to accelerate the build-out of its clean energy platform, with plans to expand from its current 2.4 GW portfolio to 8 GW+ of renewable generation, storage and hydrogen production.
The growth equity investment was led by TPG Rise Climate, the USD 7bn climate investing strategy of TPG's global impact investing platform, TPG Rise and saw participation from existing investors infrastructure investment firm Climate Adaptive Infrastructure and private equity firm Trilantic Energy Partners North America.
Industry
bp publishes "bp Statistical Review of World Energy" 2022 edition (bp, 2022-06-28)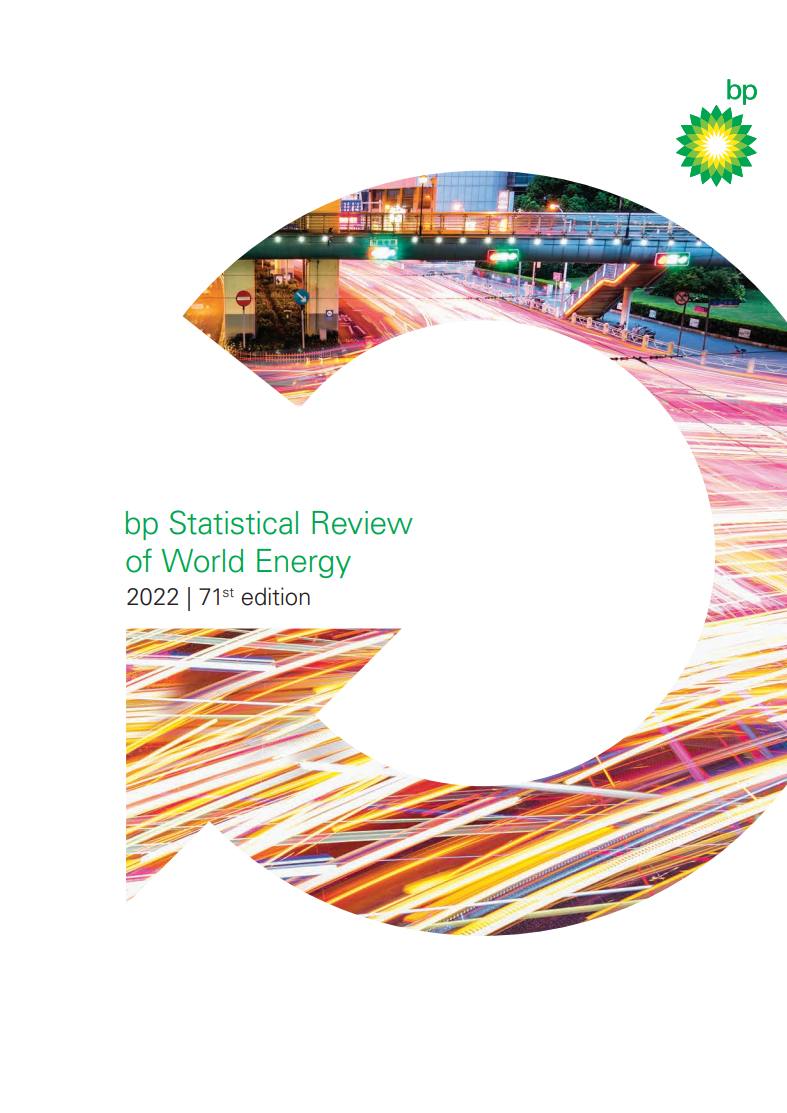 bp on June 28 published its latest "bp Statistical Review of World Energy" 2022 edition, providing an overview of the global energy consumption of 2021. Highlights of the new report include:
Primary energy demand increased by 5.8% in 2021, exceeding 2019 levels.
Carbon dioxide emissions from energy use, industrial processes, flaring and methane (in carbon dioxide equivalent) rose 5.7% in 2021, close to 2019 levels.
Renewable energy generation (excluding hydro) grew by around 17% in 2021.
Wind and solar reached a 10.2% share of power generation in 2021.
G-7 leaders to set up a 'Climate Club' (CNBC, 2022-06-28)
G-7 leaders will work with partners to establish a "Climate Club" by the end of this year, according to the communique published on June 28. The document said leaders were committed to "a highly decarbonised road sector by 2030" as well as "a fully or predominantly decarbonised power sector by 2035."
In addition, leaders said they would prioritize what they called "concrete and timely steps towards the goal of accelerating phase-out of domestic unabated coal power generation."
ExxonMobil, Shell, CNOOC to pursue offshore carbon capture hub in China (S&P Global, 2022-06-28)
ExxonMobil, Shell, CNOOC and the Guangdong Provincial Development & Reform Commission on June 27 signed a memorandum of understanding for the evaluation of a world-scale carbon capture, usage and storage project in China, according to the companies' reports on June 27-28.
The agreement allows the global energy majors and China's state-owned giants to leverage their international experience and technology, helping the country meet its carbon neutrality target in 2060, analysts said.
The project could capture up to 10 million mt/year of carbon dioxide from one of China's largest industrial areas at the Dayawan Petrochemical Industrial Park in Huizhou, Guangdong Province, CNOOC and ExxonMobil said in their reports.
This would be China's first CCUS project to meet the capacity scale of 10 million mt/year, which would also be the first offshore CCUS project with a capacity of over 3 million mt/year, CNOOC said.
Tianqi Lithium aims to raise USD 2bn in the biggest HK IPO since May 2021 (Reuters, 2022-06-29)
China's Tianqi Lithium Corp will sell its shares for between HKD 69 and HKD 82 (USD 8.79-USD 10.45) each for a Hong Kong listing which could raise up to USD 2 billion, Reuters reported citing sources familiar with this matter.
The Shenzhen-listed company is one of the world's top producers of lithium chemicals for electric vehicle batteries. It plans to sell about 164.12 million shares in what would be the city's largest share sale in 2022.
If a 15% greenshoe, or over-allotment option, is exercised, Tianqi could raise between USD 1.66bn and 1.97bn, the sources said.
"Not a single signatory" is fully compliant with PCAF standard, report finds (Responsible Investor, 2022-06-30)
Signatories to the Partnership on Carbon Accounting Financials (PCAF) are exposed to risks "in terms of misleading marketing", researchers have claimed, after finding no signatories aligned with the body's standard.
PCAF, which is developing methodologies that market participants can use to track their climate performance, has around 280 signatories. All are expected to follow a set of "requirements and recommendations", and reports from 82 signatories are published on the initiative's website.
Think tank 2 Degrees Investing Initiative (2DII) assessed reports published by 70 unnamed PCAF signatories after excluding 12 reports due to "language barriers" and concluded "that for all intents and purposes, not a single PCAF signatory is fully compliant with the PCAF standard".
Connecting Workplace
UK | Matthew Bell leads EY's climate and sustainability practice (Consultancy.uk, 2022-06-28)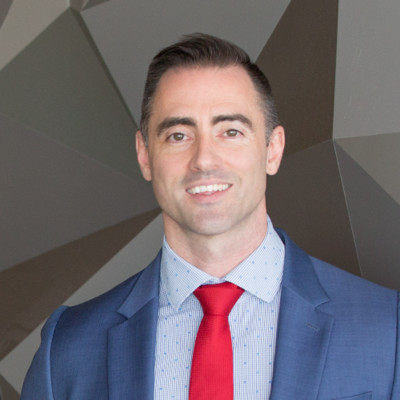 Matthew Bell has been appointed as the new Global Leader of EY's Climate Change and Sustainability Services practice.
In his new role, Bell will lead EY teams of more than 2,500 global, multidisciplinary professionals across the globe, who help companies better understand the risks and opportunities arising from climate change and sustainability issues.
Bell brings more than two decades of experience helping businesses build their climate change and sustainability credentials to the role. Prior to his 14 years with EY, Bell spent more than five years with Defra, where he served as Head of Project Office in its Climate Change Group. He has a PhD in biotechnology.
Singapore | AIA hires Karen Lee to lead ESG partnerships and advocacy (Eco-Business, 2022-06-28)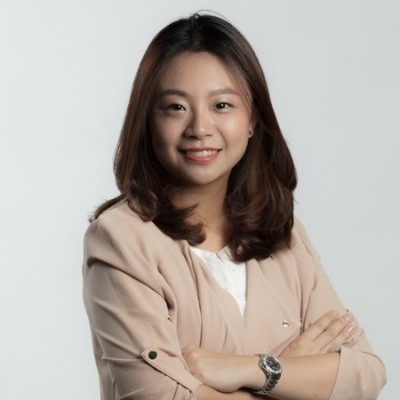 AIA has bolstered its environmental, social and governance (ESG) team with the appointment of Karen Lee as Head of Partnerships and Advocacy at its ESG group, based in Singapore. She joins the Hong Kong-headquartered insurance giant after two and a half years with Japanese insurer MSIG, where she led sustainability and communications across 14 markets.
Lee's role will involve working with partners towards the AIA's net-zero 2050 goal, developing a sustainability culture among the firm's employees, partners, and agents, and engaging with multilateral entities such as the UN Principles of Sustainable Insurance and UN Global Compact.