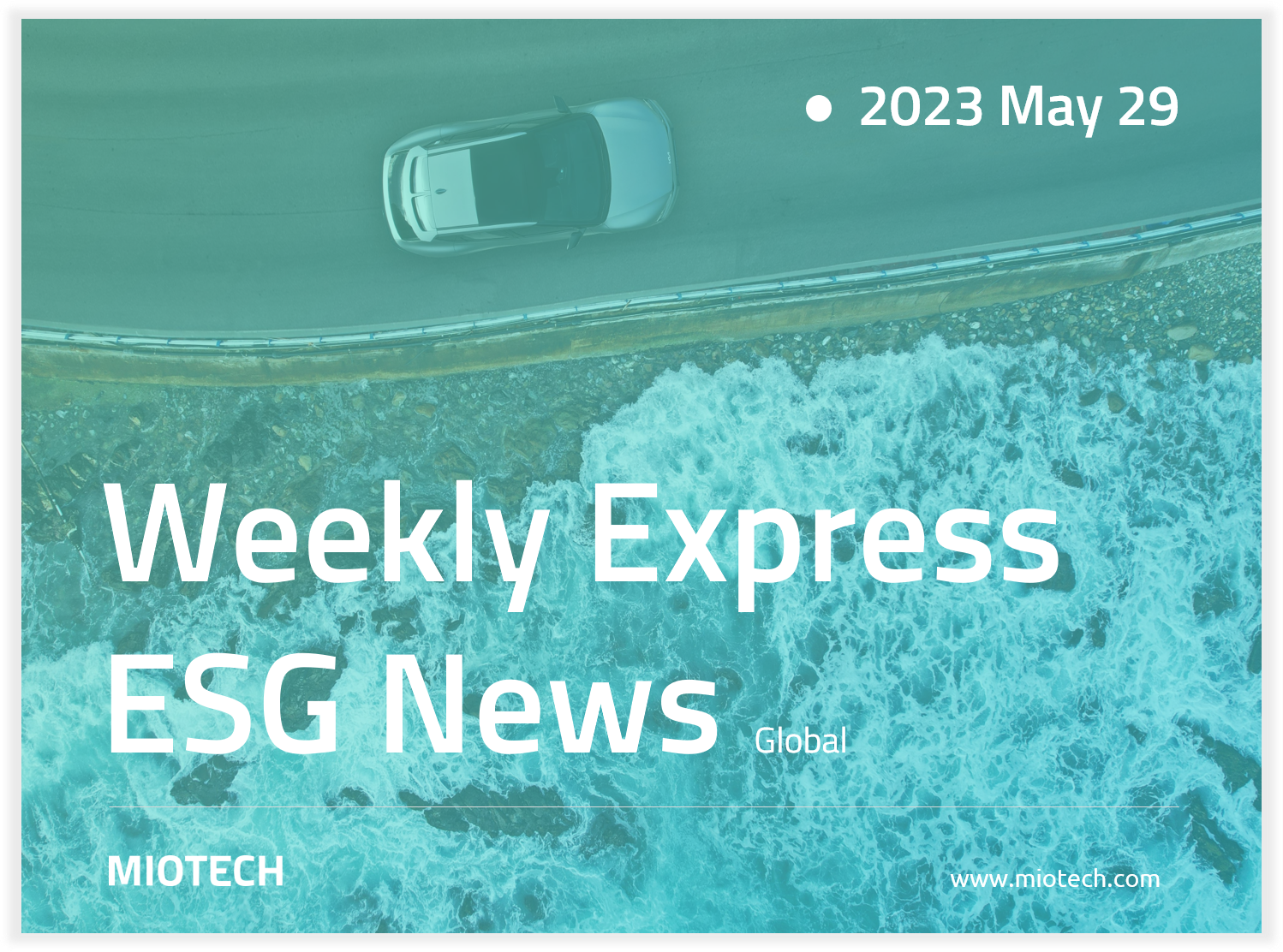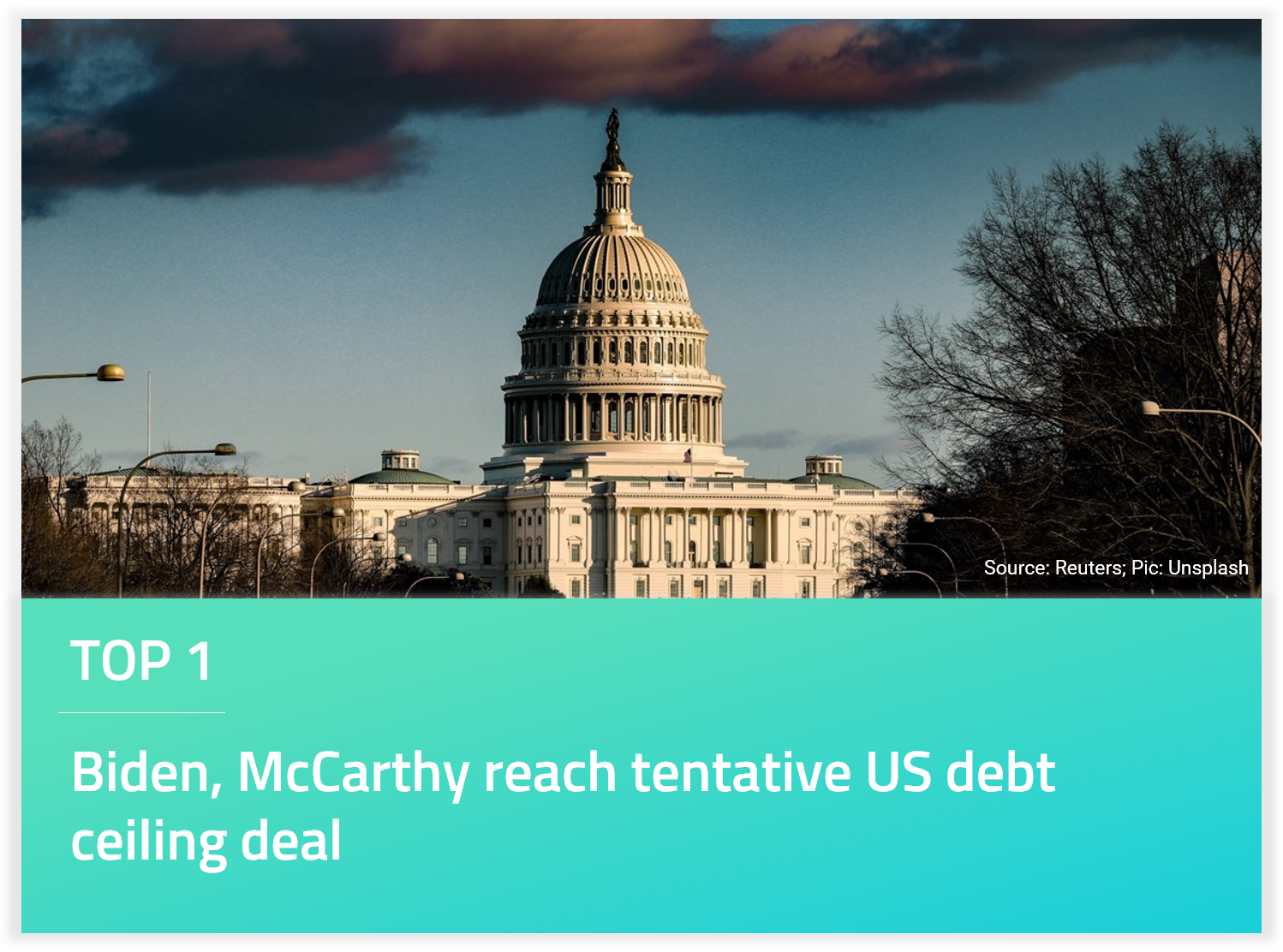 US President Joe Biden and top congressional Republican Kevin McCarthy reached a tentative deal to suspend the federal government's USD 31.4tr debt ceiling on Saturday evening, ending a months-long stalemate.
"I just got off the phone with the president a bit ago. After he wasted time and refused to negotiate for months, we've come to an agreement in principle that is worthy of the American people," McCarthy tweeted.
Biden called the deal "an important step forward" in a statement, saying: "The agreement represents a compromise, which means not everyone gets what they want. That's the responsibility of governing."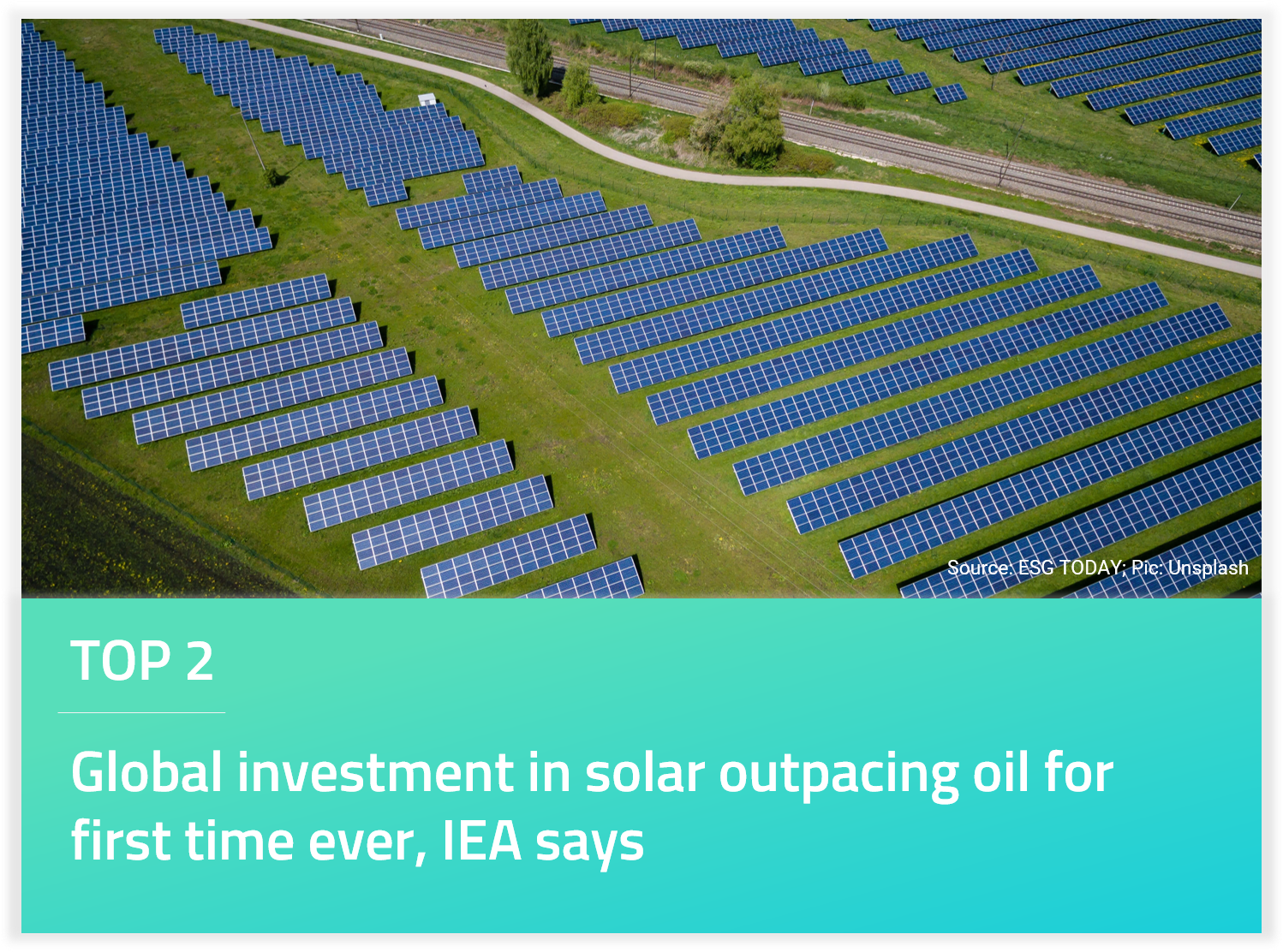 Investment in clean energy sources and technologies continues to outpace fossil fuel investment, with the gap reaching approximately 70% in 2023, and solar PV on track to attract more capital than oil production globally this year for the first time ever, according to the International Energy Agency's (IEA) flagship report, World Energy Investment 2023.
According to the report, global energy investment is set to reach USD 2.8tr in 2023, compared to around USD 2.6tr last year, with the bulk of the increase driven by growth in clean energy categories including renewable power, nuclear, grids, storage, low-emission fuels, efficiency improvements and end-use renewables and electrification.
Overall, clean energy investment is expected to reach more than USD 1.7tr this year – exceeding fossil fuel investment by around 70% – up around 8% year-over-year, and by more than 50% over the past five years, when clean energy and fossil fuel investment were roughly equal at USD 1.1tr each.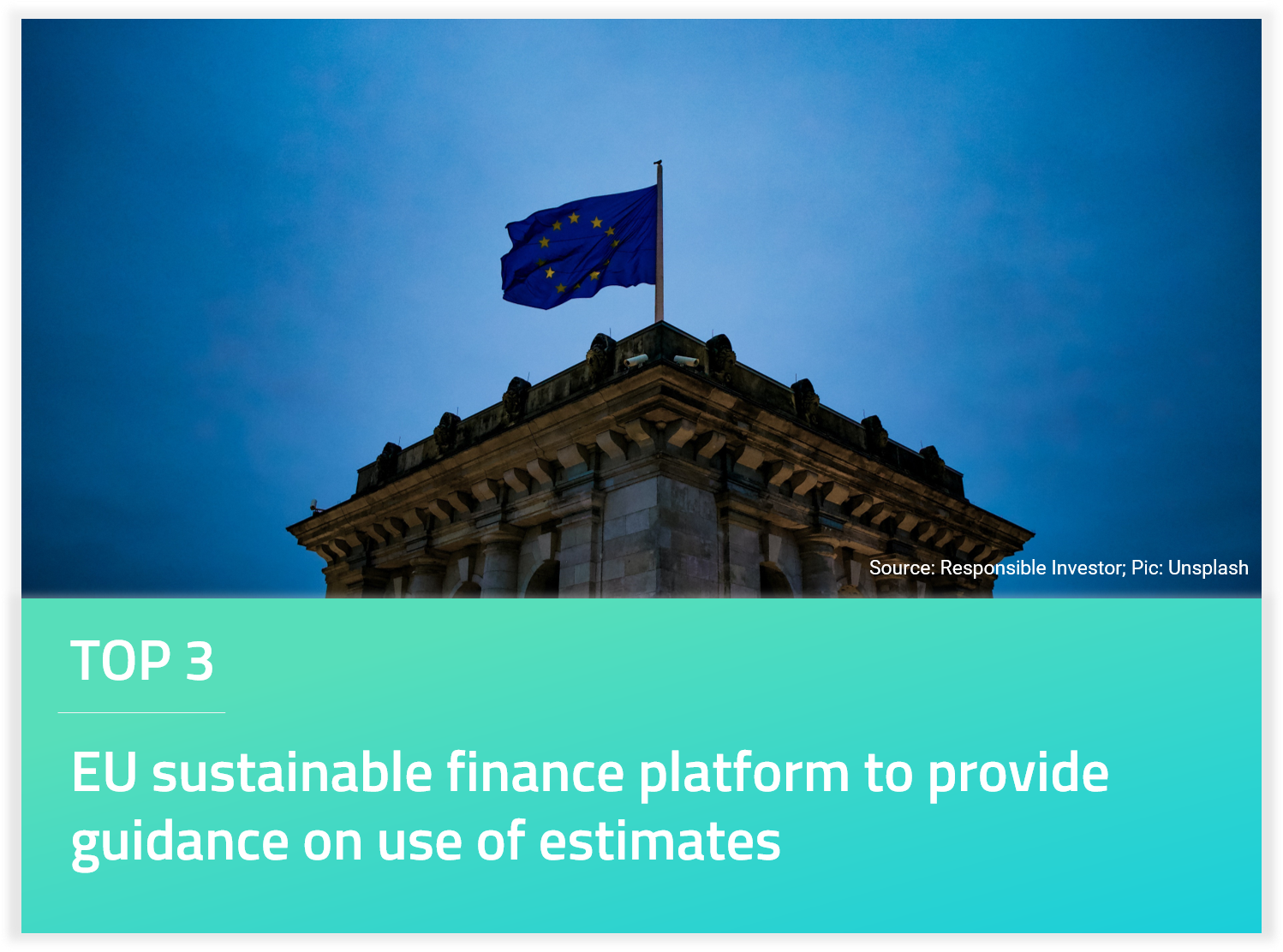 The EU's Platform on Sustainable Finance will work on guidance for the finance sector on best practice around estimates and proxies when it comes to sustainability reporting, said Helena Viñes Fiestas, its chair .
According to Fiestas, the guidance would cover how best to use estimates and proxies when it comes to assessing the "taxonomy alignment of non-EU players and those EU players that do not fall under the scope of the Non-Financial Reporting Directive (NFRD) now and in the future, the Corporate Sustainability Reporting Directive (CSRD)".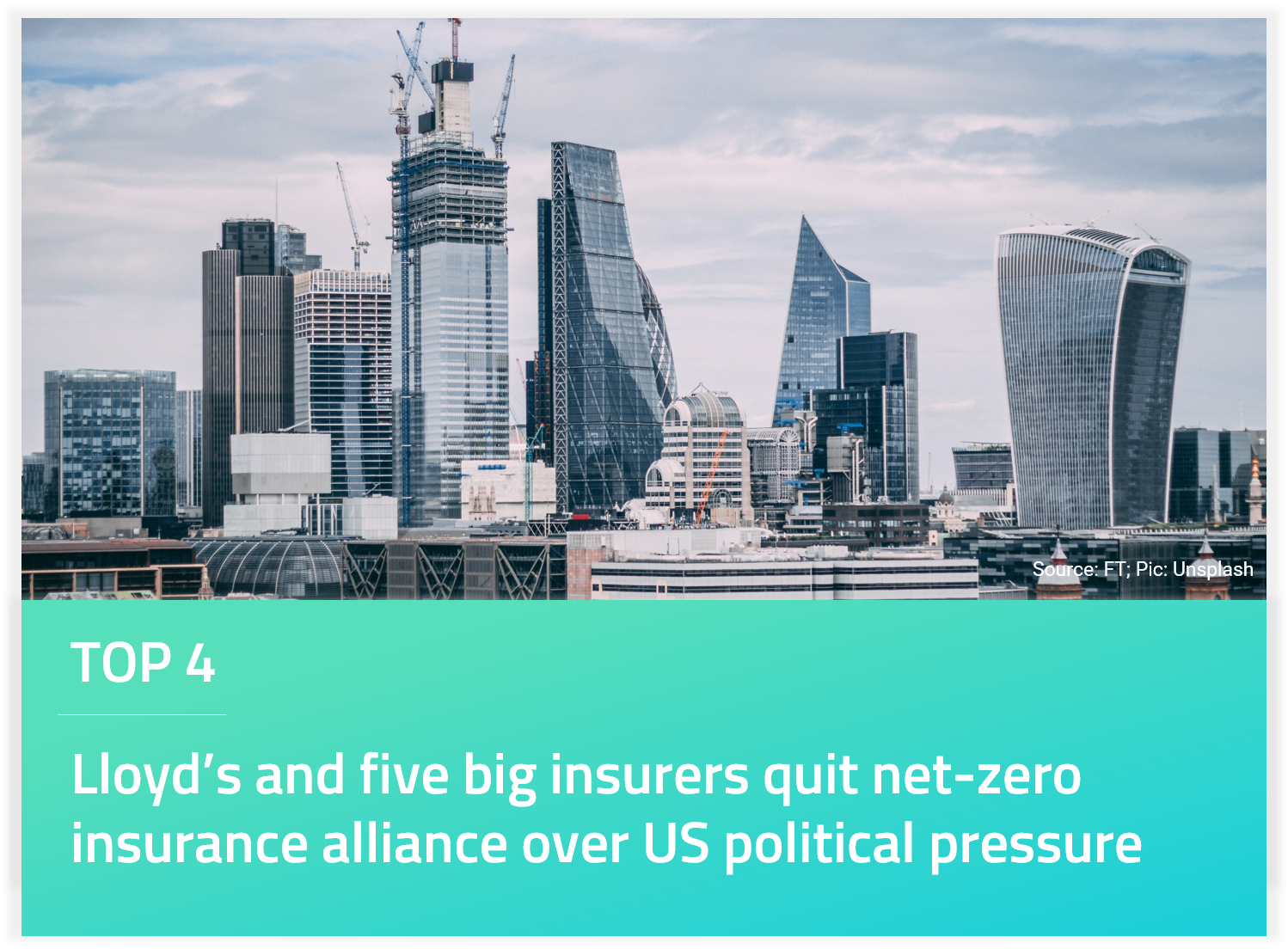 Five big global insurers and Lloyd's of London, the insurance market, have quit the Net-Zero Insurance Alliance as growing US political pressure and legal fears plunge the climate initiative into crisis. AXA, the group's former chair, Allianz and SCOR, as well as Japan's Sompo Holdings, said on May 25 that they were leaving the NZIA, which is one part of Mark Carney's umbrella group called the Glasgow Financial Alliance for Net Zero. GFANZ was created by the former Bank of England governor before the UN climate summit held in the Scottish city in 2021.
GFANZ and its members have come under attack from Republican politicians in the US, who target collective climate action groups whom they perceive to be unfairly hitting the oil and gas industry.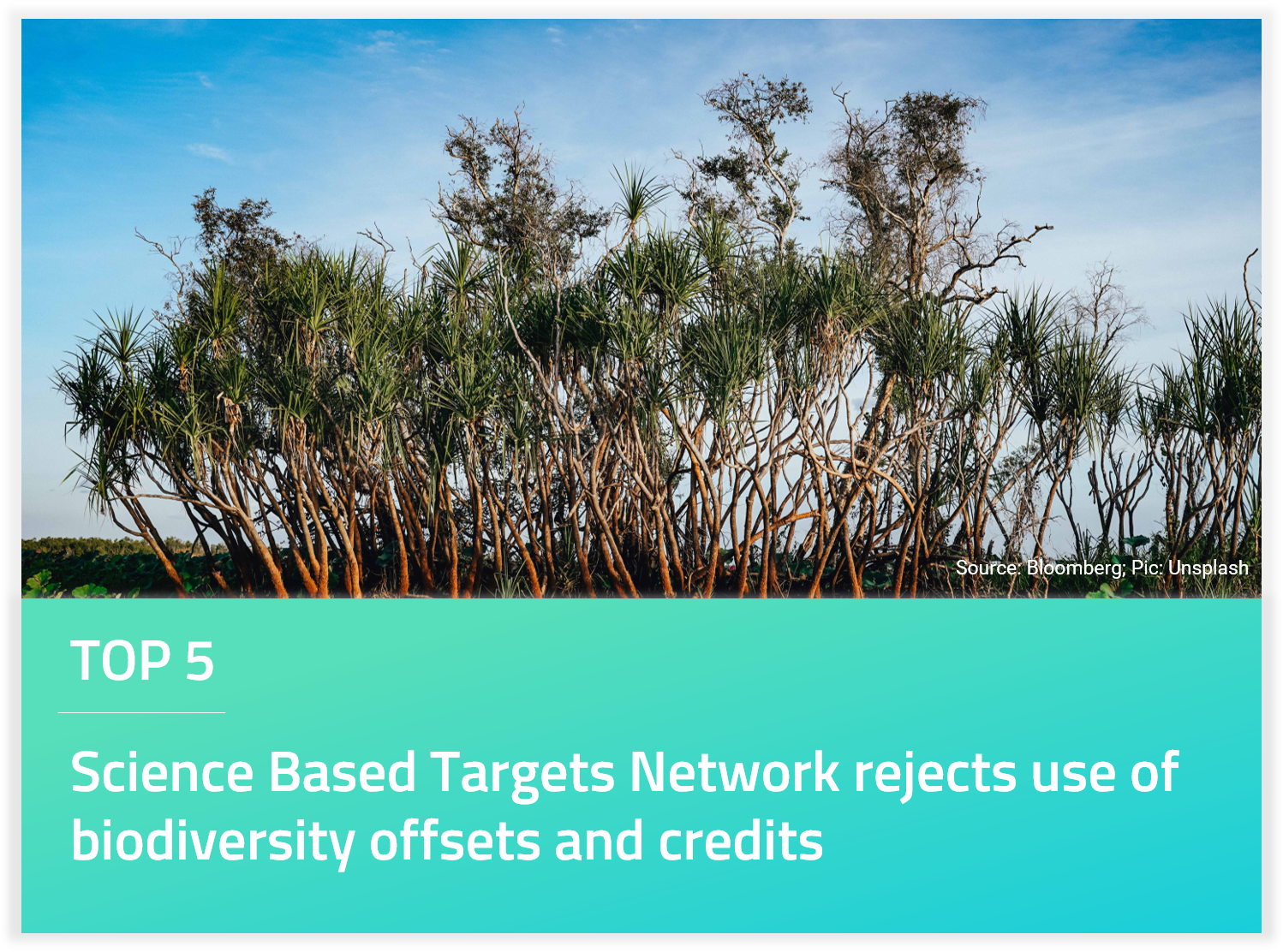 The Science Based Targets Network (SBTN), a sibling organisation to the Science Based Targets initiative (SBTi), has released guidance for companies looking to establish "nature targets," or plans to reduce negative effects on the natural world.
The framework asks firms to set goals to reduce their local environmental impact, which is not compatible with offsets or credits, SBTN says. "What we're trying to incentivize on the ground is not possible with the use of offsets," said Varsha Vijay, technical director at the SBTN.
Biodiversity credits are "slightly different," Vijay said in an interview, though they still lack global standards, regulation or "substantial safeguards."