Carbon neutrality has made constant headlines in recent years. Heated discussions surrounding net zero strategies have been extensively covered by the media. In light of the emerging threats that come with climate change, it is no surprise that power companies – those who support the quintessential parts of our daily lives, are expected to be at the spearhead of the net zero movement. In this research piece, we aim to investigate the ESG performance of the power sector, observe trends, highlight outstanding performances and discuss the way forward for the industry to be truly sustainable.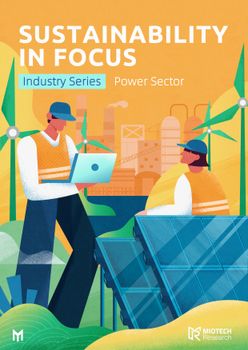 *Access the full report via the "Download Report" button
Key Takeaways
Global carbon emission of the power sector showed a slight increase in 2021 due to post-COVID recovery, and is expected to increase further due to the Russia-Ukraine war.
Global renewables generation capacity grew by more than 16% in 2020-21, with China contributing more than half.
Safety management procedures for subcontractors remain vague, and their no. of fatal accidents is often higher than the project proponents'
Currently, few companies have considered the transition risk of the shifting talent demand in view of the changing power industry landscape.
ESG performance was seldom linked to the compensation of company executives.
Featured in this analysis:
Electricite de France SA
Engie SA
Tokyo Electric Power Company Holdings Inc
Huaneng Power International Inc
Duke Energy Corp
PG&E Corp
Huadian Power International Corp Ltd
Edison International
China Resources Power Holdings Co Ltd
CLP Holdings Ltd
China Yangtze Power Co Ltd
HK Electric Investments Ltd