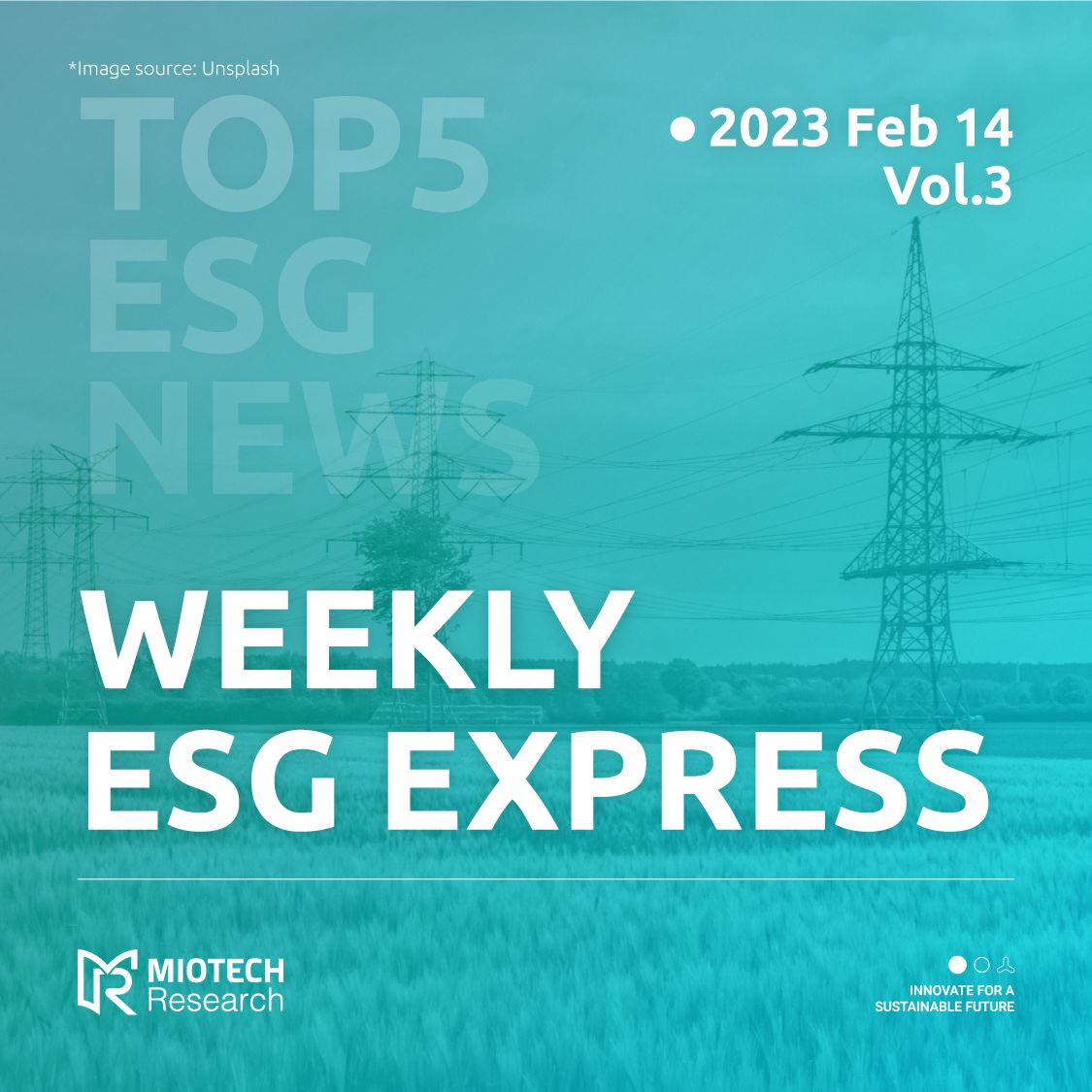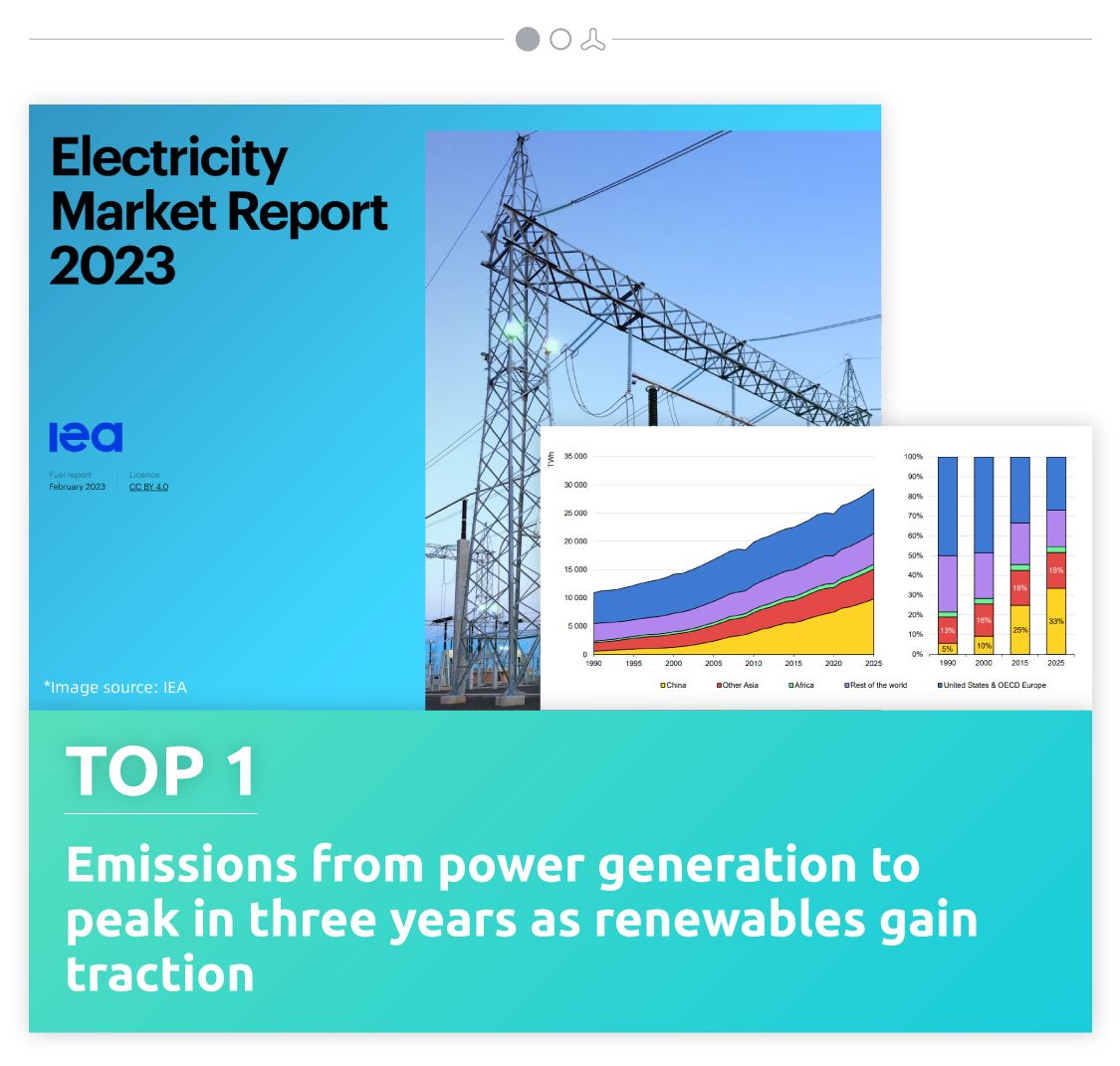 The global power sector is getting close to "a tipping point" on its carbon dioxide emissions as renewable and nuclear power are on track to meet over 90% of the additional global electricity demand from now to 2025, the Paris-based International Energy Agency (IEA) said in its new report "Electricity Market Report 2023".
The global energy crisis led to soaring prices of commodities and prompted global governments to accelerate its transition to renewables. IEA predicts that the share of renewables in the global power mix will rise to 35% in 2025 from 29% in 2022. It also highlighted the importance to improve grid resilience as power generation becomes more dependent on weather conditions.
China is one of the biggest consumers of coal-fired electricity but has increasingly relied on renewables as a source of electricity in total installed capacity.
Asia Pacific will also see a more significant increase in nuclear power, a non-renewable but low carbon technology. China, India, Japan and South Korea will account for more than half of the global nuclear power growth from now to 2025.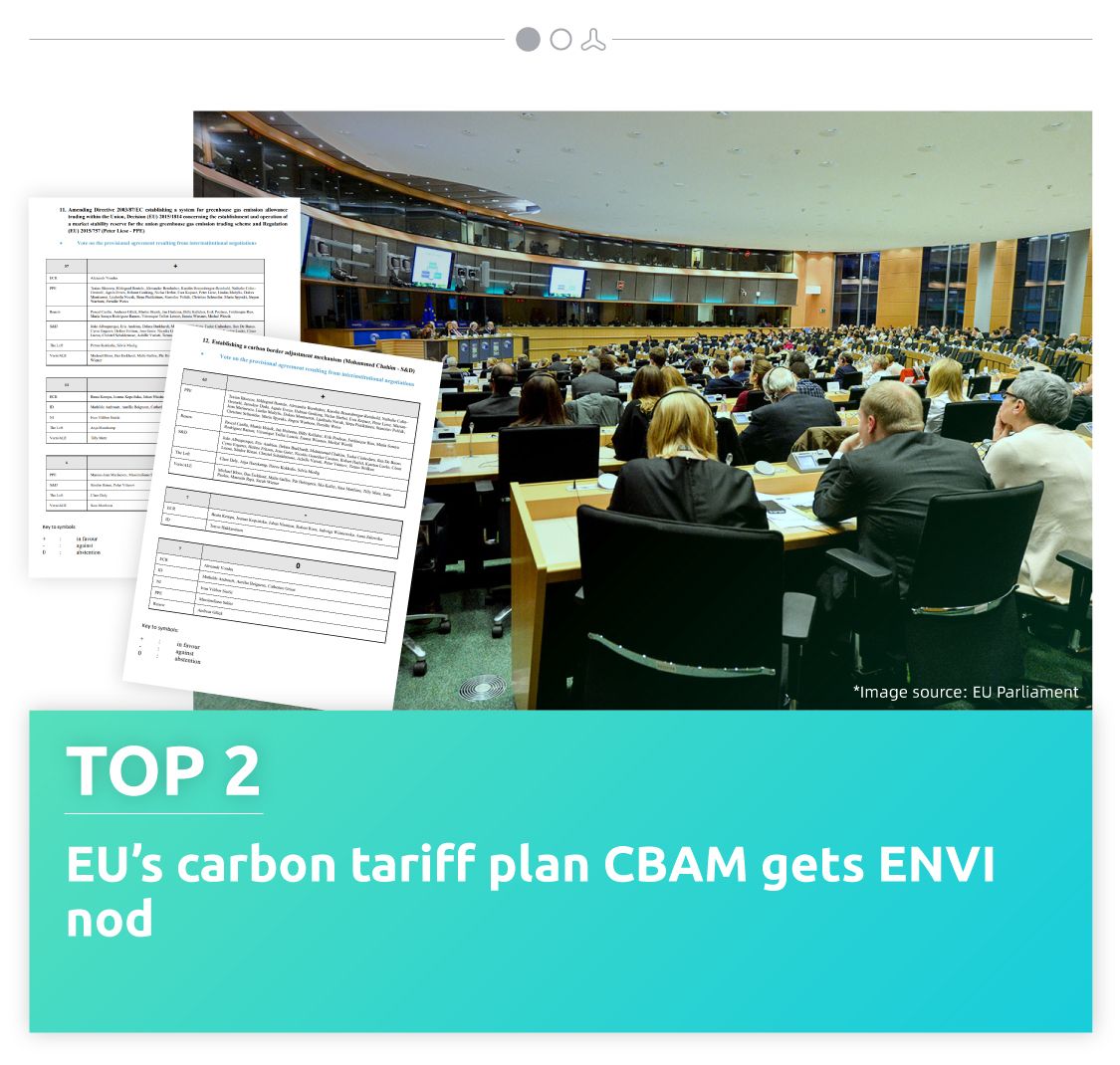 Last Thursday, the European Parliament's Committee on Environment, Public Health and Food Safety (ENVI) voted in favor of the EU's revised Emissions Trading System (EU ETS) and Carbon Border Adjustment Mechanism (CBAM), or often referred to as carbon tariff.
CBAM is a key element of the EU's Green Deal aimed to finance the bloc's sustainability industry. It is expected to begin operation this October, initially putting steel, cement, fertilizers, aluminum and electricity exports to the EU for a carbon tax.
The introduction of CBAM will likely have a significant impact on China, especially in its aluminum sector. Other sectors, including plastics, steel, and organic chemicals sectors will also be subject to the impending EU carbon tax.
The price of EU emissions allowances rose by 1.5% upon the news and closed at EUR 91.66 per tonne on February 9.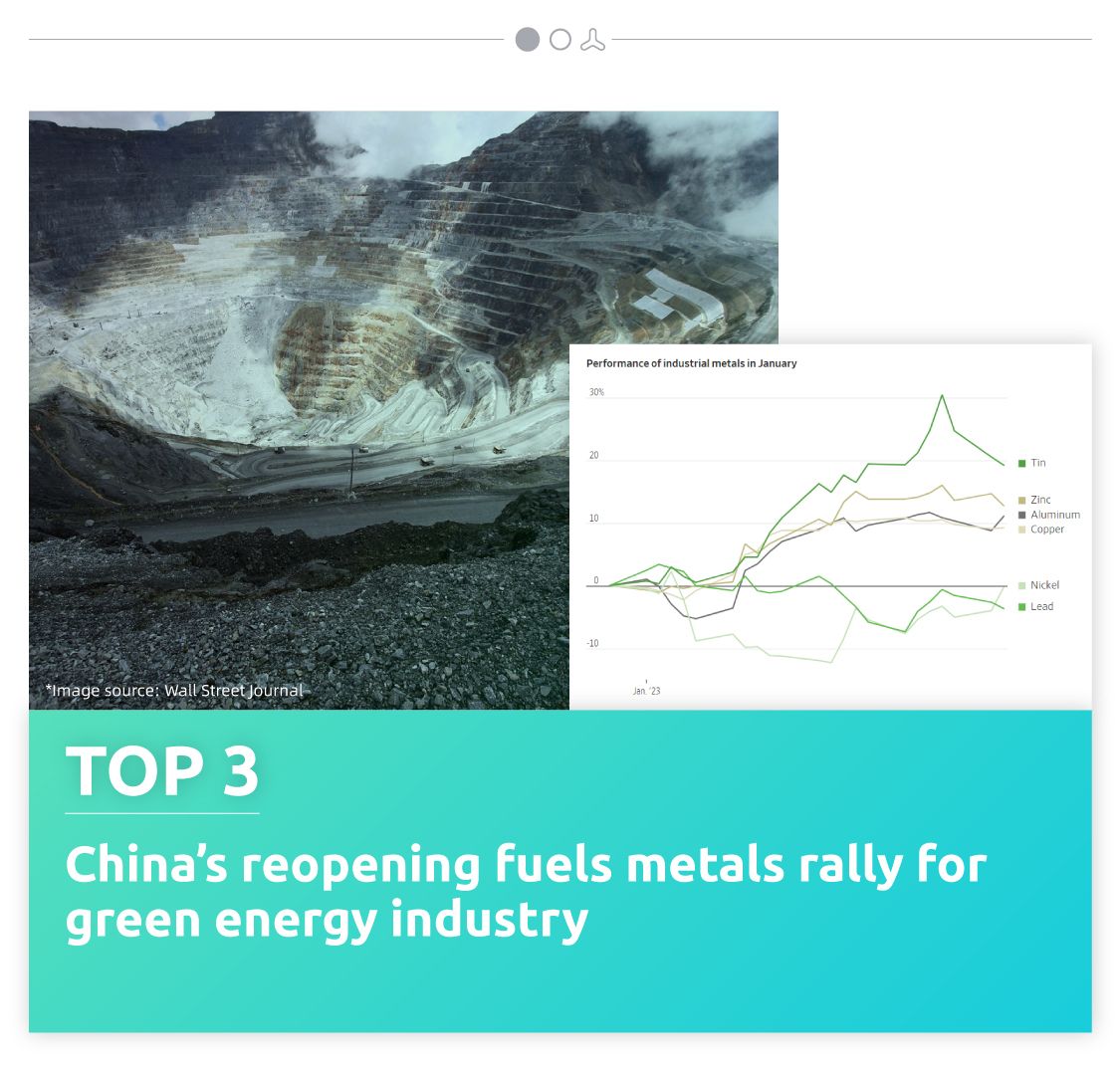 Prices of several key metals have reached last year's highs: the aluminum futures traded in London have jumped 10% since the beginning of this year, while zinc and tin have respectively climbed 2.4% and 11%.
Demands for metal materials grew significantly after China relaxed many of its Covid measures late last year while global supplies remain limited, leading to another round of price increase. Richard Adkerson, chief executive of Freeport-McMoRan, a US mining giant, said in a recent earnings call that there is currently a real insufficient amount of global copper supplies to meet the significant growing demand.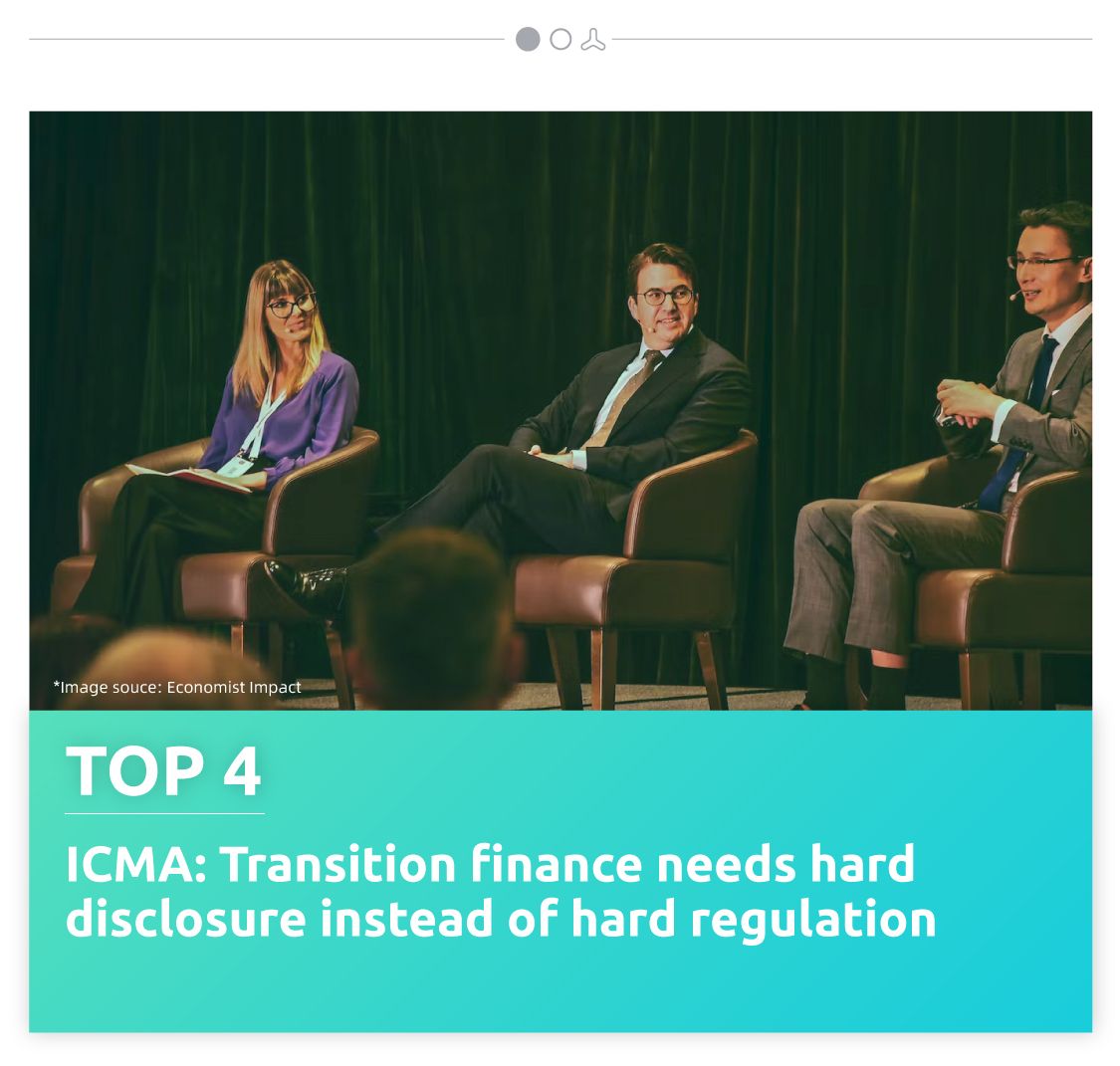 An increasing number of global industry bodies are pushing back against "excessively broad" greenwashing definitions proposed by European Supervisory Authorities (ESAs) that include three supervisory bodies (EBA, EIOPA and ESMA). ESA had launched in November 2022 a 'Call for Evidence' to collect examples of potential greenwashing practices related to financial products and services.
The pushback says firms might be discouraged from utilizing transition finance tools with this extensive list of greenwashing behaviors. Of them, the International Capital Market Association (ICMA) argues that improving the transparency of bond issuers would mean more than "hard regulation," although having different standards applied across global jurisdictions could also increase greenwashing risks.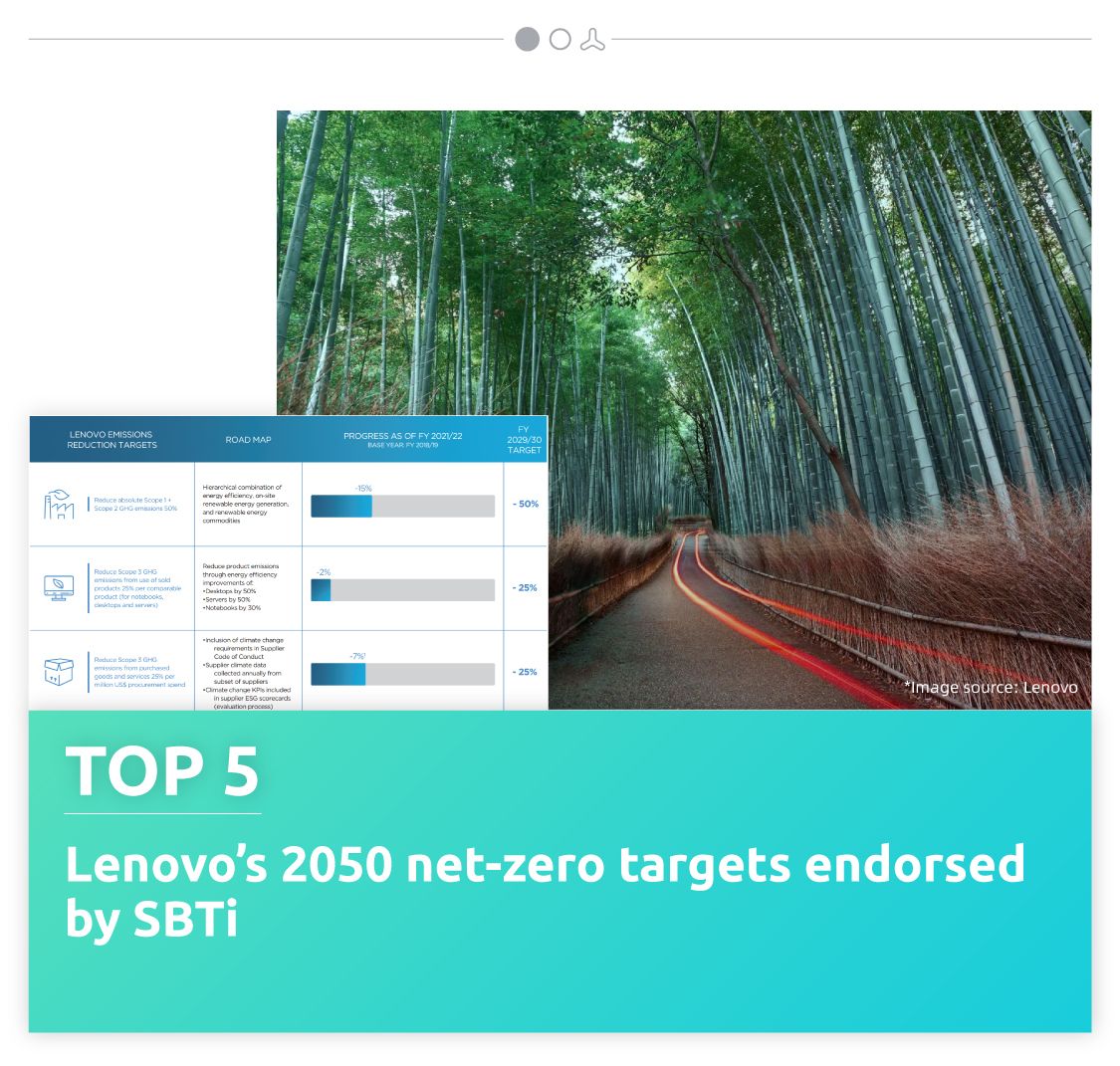 Chinese technology giant Lenovo has recently published its Roadmap to Net-Zero, announcing its goal to reach net-zero GHG emissions across its value chain by FY2049/50 and it has become the first high-tech manufacturing company in China to receive net-zero validation the Science Based Targets initiative (SBTi).
The company's updated roadmap makes significant adjustments of its science-based emissions reduction targets by FY2029/30 (i.e., near-term targets), committing to reduce absolute scope 1 and scope 2 GHG emissions by 50% by FY2029/2030 compared to FY2018/2019 levels.