We saw major sustainability regulations rolled out around the world in 2022, from SEC's first climate-related disclosure requirements in the US, to ISSB's first global disclosure requirements.
What do these regulations entail and what are their implications for China and global? How is the greater China faring in sustainability disclosure in 2022 and the coming years?
We share here in our presentation these different disclosure requirements and how they compare, and shared insights on the current disclosure status of corporations in Greater China, the US and Europe.
Did you know that 92% of the S&P 500 companies published a sustainability report in 2020? More than half followed the GRI standard?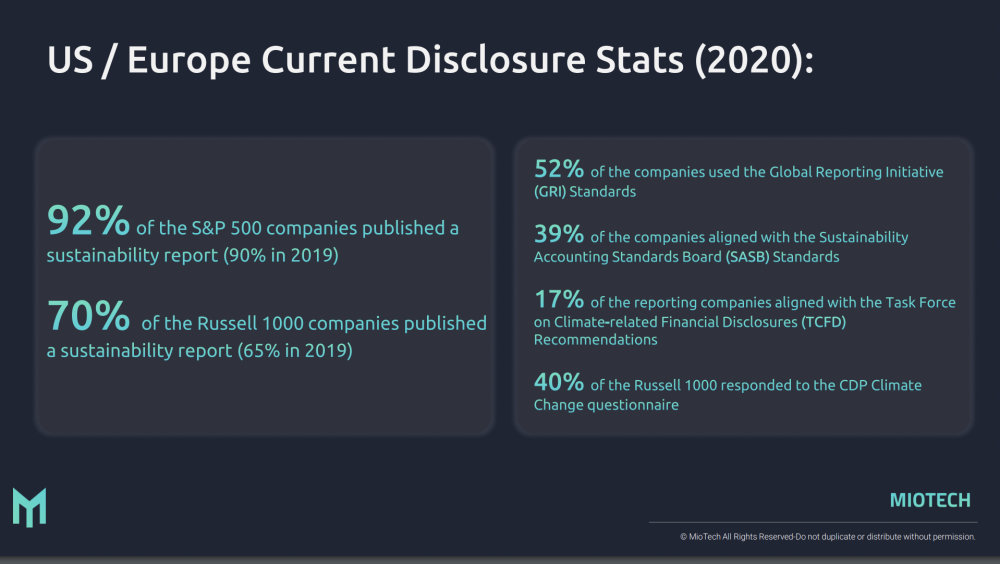 Did you know that ISSB proposed disclosure requirements for 68 industries, down from SASB's 77 industry groups?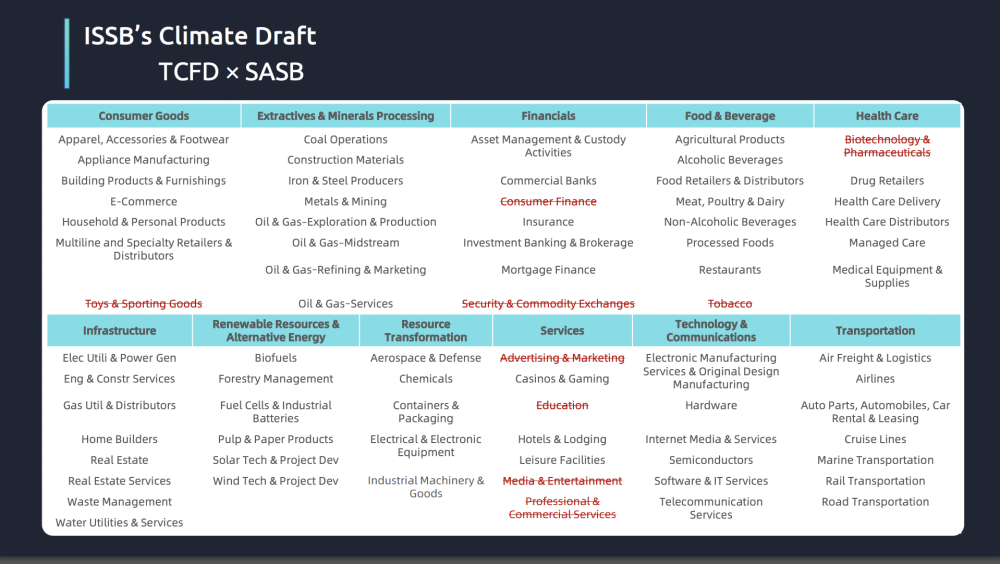 Did you know that 90% of the CSI 300 companies made a separate sustainability reportin 2021?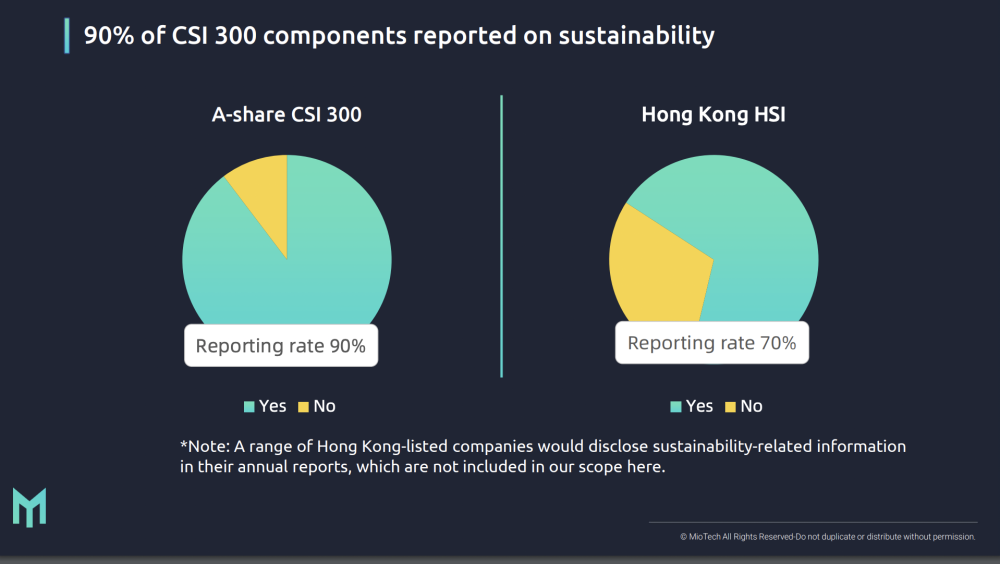 Click the "Download Report" button on the top of the page to read the full report (Powerpoint Presentation).