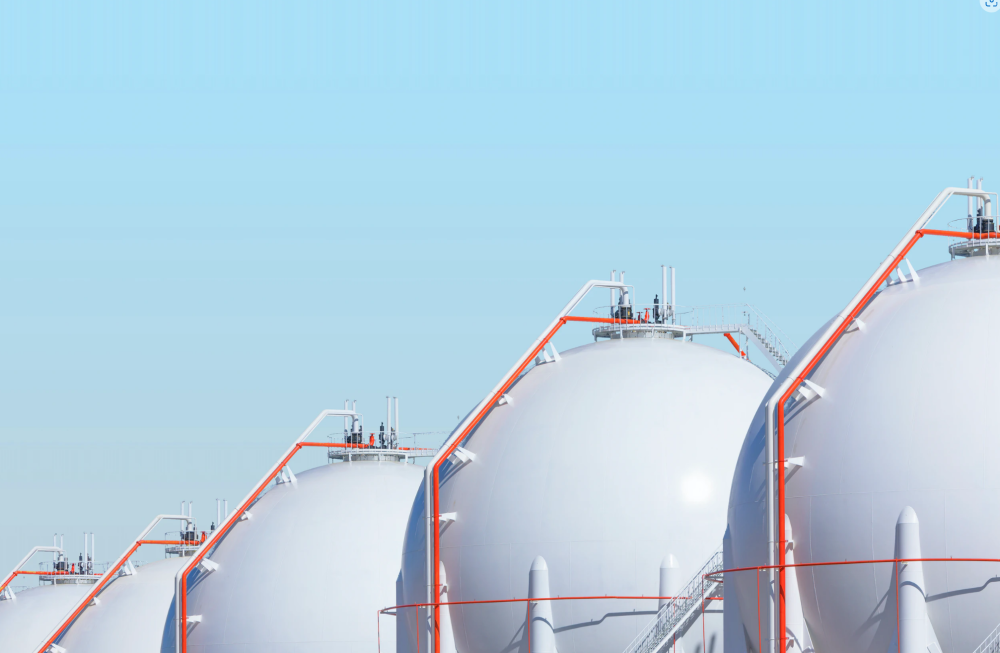 Indices Tracker
Macro
ECB goes big with 50 basis-point hike (Reuters, 07-21)
The European Central Bank raised interest rates by more than expected last week as concerns about runaway inflation trumped worries about growth, even while the euro zone economy is suffering from the impact of the war in Ukraine.
The ECB raised its benchmark deposit rate by 50 basis points to zero percent, breaking its own guidance for a 25 basis point move as it joined global peers in jacking up borrowing costs. It was the ECB's first rate increase in 11 years.
Ending an eight-year experiment with negative interest rates, the ECB also lifted its main refinancing rate to 0.50%, and promised another hike, possibly as soon as its meeting on September 8, with more to follow later.
Policy
UK FCA sets up 'safe space' for ESG experimentation and research (Responsible Investor, 07-21)
The Oxford Sustainable Finance Group (OSFG) has partnered with the UK's Financial Conduct Authority (FCA) to establish a new sustainable finance research institution, which is set to launch in the coming months.
The Oxford Sustainable Finance Lab is described by its founder, Oxford academic and head of the OSFG Ben Caldecott, as a "safe space to conceive, test and scale urgently needed innovations in sustainable finance, where we will bring together world class research with innovative practice".
The Lab is associated with the University of Oxford and will bring together researchers and financial institutions, supervisory authorities, central banks, government departments and civil society.
Industry
Russia resumes gas supplies to Europe through Nord Stream 1 (The Economist, 07-21)
Russia resumed gas supplies to Europe through the Nord Stream 1 pipeline, albeit at reduced levels, according to its operator. There had been concerns that Russia would cut off the flow of gas following a ten-day maintenance period.
Earlier, the EU urged member states to reduce their gas use by 15% compared with the five-year average, as it fears Russia may again curb or suspend supplies.
The IMF warned that such an embargo could cause the economies of the European countries most reliant on Russian gas, such as the Czech Republic, Hungary and Slovakia, to shrink by around 5%.
Temasek lifts internal carbon price to USD 50 & targets USD 100 by 2030 (Bloomberg, 07-12)
Temasek Holdings increased its internal carbon price to USD 50 a ton as the Singapore state-owned investor takes steps to meet a net zero target by 2050.
The USD 287bn fund lifted the internal price from USD 42 a ton, and plans to increase it further to USD 100 a ton by 2030, according to the investor's latest annual report. A portion of the firm's staff incentives will be tied to 10-year carbon targets, Temasek said.
ICMA: nuclear could account for more than 10 percent of green energy bonds (Responsible Investor, 07-20)
Green bonds with nuclear power listed in their financing frameworks could make up more than 10 percent of issuance from the energy sector, according to the International Capital Markets Association.
Nick Pfaff, deputy CEO and head of sustainable finance at ICMA, says: "It could be that over time [nuclear green bonds] could represent a single-digit, maybe lower double-digit of the energy side of the market."
While this would be unlikely to have a major impact on the overall sustainable debt market, it would mean that "for those investors who are ready to invest in nuclear within narrow parameters, they have that option", he adds.
Canada's OPG issues USD 300m "nuclear green bond" (ESG TODAY, 07-19)
Canadian utility Ontario Power Generation announced the issuance of a USD 300m "nuclear green bond," one of the first green bond offerings aimed at financing nuclear power generation.
The movement to include nuclear power in clean energy plans got a significant boost with the addition of nuclear energy in the EU Taxonomy, the EU's classification system for green economic activities.
Proceeds from the bond will go towards financing the Darlington Refurbishment, helping extend power production from the Darlington Nuclear Generating Station for 30 years.
Honda to cut output by up to 30% at Japan plants on supply snag (Reuters, 07-22)
Honda Motor said it would slash production by up to 30% in Japan next month against original plans due to persistent supply chain and logistical issues.
Two lines at its Suzuka plant in western Japan will reduce production by about 10% this month and by about 30% in early August versus previous plans. Its assembly plant in Saitama prefecture, north of Tokyo, will also cut back production by about 10% early next month.
Automakers have been unable to shake off the impact of COVID-19 lockdowns in China and a shortage of semiconductors. Toyota Motor Corp said this week its global production for August would be about 700,000 units, down roughly 18% from its plans at the beginning of the year.
PepsiCo issues USD 1.25bn green bond to fund agriculture and value chain sustainability projects (ESG TODAY, 07-21)
Food and beverage giant PepsiCo has announced the completion of a new green bond offering, raising USD 1.25bn, with proceeds aimed at funding projects supporting the company's agriculture and value chain-focused sustainability initiatives.
The announcement marks PepsiCo's second green bond offering, following its inaugural USD 1bn issuance in 2019. PepsiCo stated that it has allocated over 85% of the proceeds from the prior issue, supporting projects in areas including sustainable plastics and packaging, supply chain and operations decarbonisation, and water sustainability.
Hyundai says 'no evidence' to support allegations of child labour at Alabama factory (WSJ, 07-22)
Hyundai Motor last Friday said that it has "no evidence that there is any truth" of allegations published in a news article that a subsidiary of the South Korean auto maker used child labour at a manufacturing plant in Alabama.
A Hyundai majority-owned unit known as SMART Alabama LLC was said to be using child labour, with some underage workers as young as 12 years old, at a plant in Luverne, Ala., as reported by Reuters. The news report cited claims made by a family of three underage workers, current and former factory employees, and area police.
Amazon kicks off rollout of 100,000 electric vehicle Delivery fleet from Rivian (ESG TODAY, 07-22)
Amazon announced that it has started using electric delivery vehicles provided by EV company Rivian, as part of the Internet and retail giant's strategy to achieve net zero emissions across its operations by 2040.
The electric vehicles went into service last Thursday in cities including Baltimore, Chicago, Dallas, Kansas City, Nashville, Phoenix, San Diego, Seattle, and St. Louis. Amazon and Rivian plan to have the custom EVs operating in more than 100 cities by the end of the year and anticipate the U.S. fleet to reach 100,000 vehicles by 2030.
Mizuho cuts emissions 20% by shifting data centres to renewable energy (ESG TODAY, 07-22)
Tokyo-based banking and financial services company Mizuho revealed that it has shifted seven large-scale properties in Japan to renewable energy, enabling the company to power its main data centres with 100% renewable energy.
According to the bank, the announcement will result in a 20% carbon emissions reduction across Mizuho's seven group companies, compared to 2019, marking a significant step towards the company's climate goal to become carbon neutral for Scope 1 and 2 (operations and energy consumption) by 2030.
Tesla looks to open its EV-charging network (WSJ, 07-24)
Tesla is trying to tap into public funding to build electric-vehicle chargers, as it moves to open some of its U.S. Supercharger network to EVs made by other manufacturers.
Tesla already has a national network of fast chargers for its own drivers, but they aren't available to other types of vehicles in the U.S. For a year, the company has said it plans to open its U.S. network to others, though details about timing and whether it would open existing stations or new ones have been sparse. Recent regulatory filings and other documents indicate that the company is applying for public funding that, if granted, would require access by other makers of EVs to the network.
Finance
Fifth Wall raises USD 500m for real estate decarbonisation venture fund (ESG TODAY, 07-21)
Real estate technology-focused venture capital firm Fifth Wall announced the USD 500m close of its inaugural Climate Fund on July 21, aimed at investing in solutions to decarbonise the global real estate industry. Target areas for investment for the fund include software, hardware, renewable energy, energy storage, smart buildings, and carbon sequestration technologies.
Brendan Wallace, Fifth Wall Co-Founder and Managing Partner said: "Although the real estate industry has historically been among the largest contributors to global greenhouse gases, most real estate organizations have underinvested into the critical climate tech necessary to decarbonise. The strategic LPs in our Climate Fund have instead taken a true leadership role among the industry by making real financial commitments to address real estate's contributions to climate change."
FIs clarify "support" for fossil fuels as states in the US table anti-ESG bills (Responsible Investor, 07-22)
The State of Idaho has passed a new legislation effective from July 1 to ban "public entities engaged in investment activities" from considering environmental, social or governance (ESG) characteristics "in a manner that could override the prudent investor rule". Investment firms will be allowed to offer ESG-preferred investment alternatives, but with the proviso that such investments "shall not be required and sufficient alternatives must be also offered".
Idaho state treasurer Julie Ellsworth has sent a letter to all third-party investment managers hired on behalf of the state's Millennium Permanent Endowment Fund, including the investment giant Vanguard.
The move from Idaho comes as a further group of the world's largest asset managers have informed Texas that they do not meet the threshold for divestment under Texas' new legislation which bans boycotting fossil fuels. State Street Global Advisors, Goldman Sachs Asset Management, Fidelity Investments and Federated Hermes, among others, have denied that they boycott fossil fuels in their letters to the Texas government office.
Governance
China fines Didi more than USD 1bn for breaking data security laws (CNBC, 07-21)
Last Thursday , China's cybersecurity authority fined ride-hailing giant Didi Global in apparent closure of a yearlong probe that prevented the company from adding new users.
The Cyberspace Administration of China said it fined Didi RMB 8.026bn (USD 1.19bn) after deciding the company violated China's network security law, data security law and personal information protection law.
The administration also fined two Didi executives, Cheng Wei and Jean Liu, RMB 1m each.
Connecting Workplace
Netherlands | Deloitte adds two ex-KPMG to partner team of Sustainability practice (Consultancy.eu, 07-15)

Deloitte has strengthened the partner team of its Sustainability practice in the Netherlands with Arjan de Draaijer and Wim Bartels, who both join from KPMG.
Arjan de Draaijer was most recently the global co-leader of the ESG & Sustainability service offering and global leader of the True Value offering at KPMG.
Wim Bartels was the global co-leader for the Measurement Reporting and Assurance line of business. Bartels was a member of the Task force on Climate-related Financial Disclosures (TCFD) since its inception.
Deutsche Bank appoints Jörg Eigendorf as Chief Sustainability Officer (ESG TODAY, 07-20)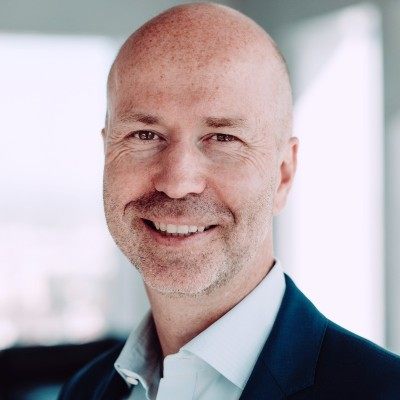 Deutsche Bank has announced the appointment of Jörg Eigendorf to the newly created position of Chief Sustainability Officer. In his new role, he will be fully focused on the sustainability function, working to expand, further develop and implement the bank's sustainability strategy.
Eigendorf joined Deutsche Bank in 2016 as Global Head of Communications & Sustainability.
Priya Bellino joins Sumitomo Mitsui Banking Corporation as new head of of ESG in APAC (Eco-Business, 07-18)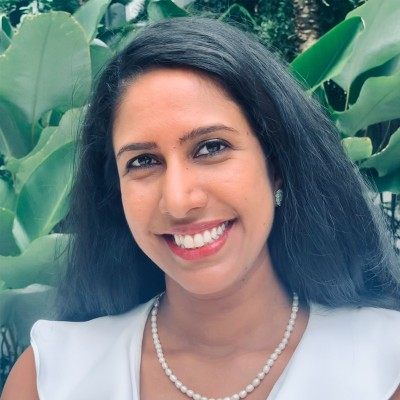 Sumitomo Mitsui Banking Corporation (SMBC) has appointed Priya Bellino as Asia Pacific head of environmental, social and governance (ESG) solutions, based in Singapore. She will report to the company's managing director and deputy head of corporate banking, Asia Pacific, David Koh.
Bellino joins the Japanese banking giant from professional services firm EY, where she was Southeast Asia head of sustainable finance and ESG consulting.
Mizuho appoints its First Chief Sustainability Officer (ESG TODAY, 07-14)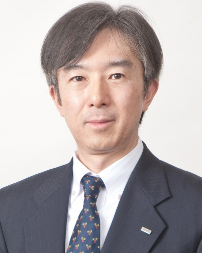 Mizuho Financial Group has announced the appointment of Yasuhiko Ushikubo for the newly created position of Chief Sustainability Officer.
In his new role, Ushikubo will be responsible for the planning and promotion of sustainability initiatives for the entire Mizuho group. Ushikubo is currently Head of Research & Consulting Unit at Mizuho and at Mizuho Bank and will add the CSO role to his responsibilities in September, reporting to the group CEO.