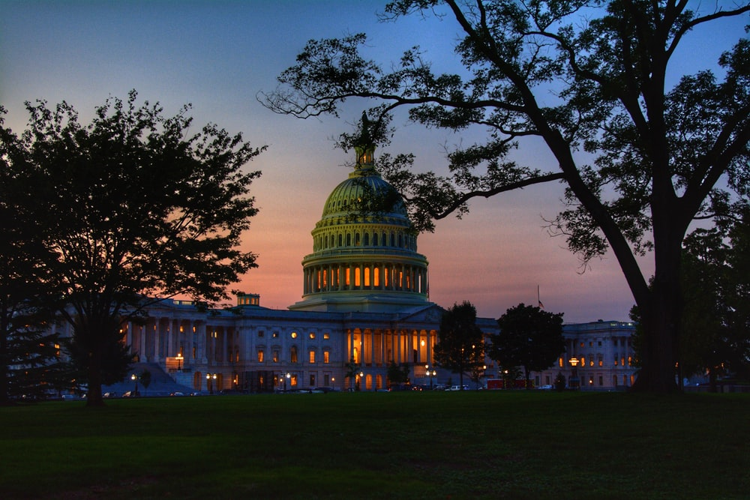 Indices Tracker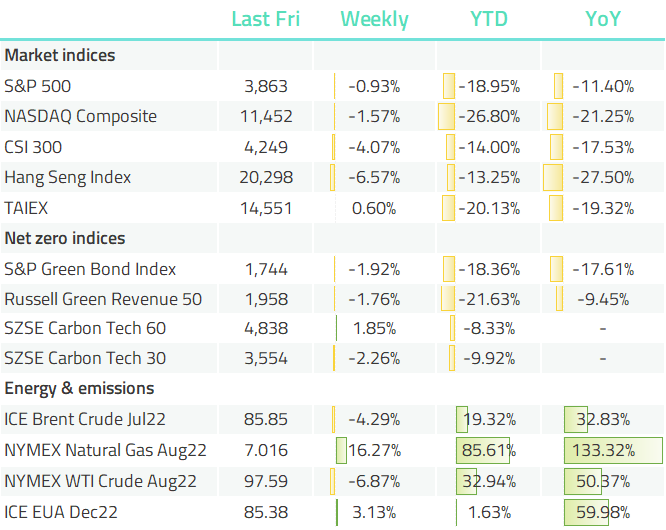 Macro
China's economy grew by 0.4% YoY in Q2 (Reuters, 2022-07-15)
China's gross domestic product in the April-June quarter grew a tepid 0.4% from a year earlier, as shown in the official data released last Friday. That was the worst showing for the world's second-biggest economy since the data series began in 1992, excluding a 6.9% contraction in the first quarter of 2020 due to the initial COVID shock.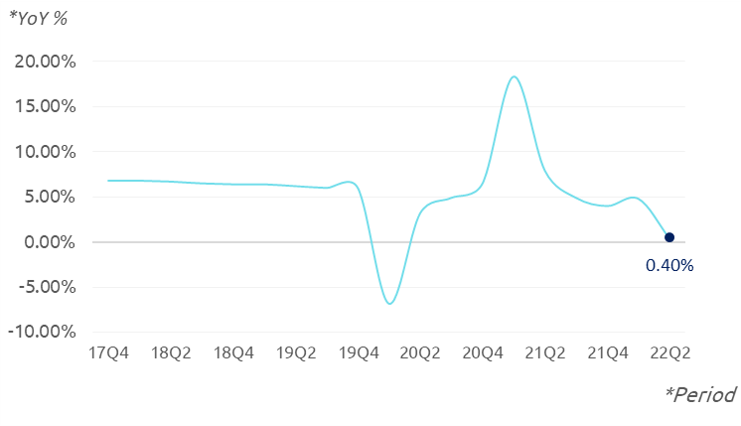 On a quarter-on-quarter basis, GDP fell 2.6% in the second quarter from the previous quarter. For the first half of the year, GDP grew 2.5% from a year earlier.
The employment situation remained fragile. The nationwide survey-based jobless rate eased to 5.5% in June, from 5.9% in May - in line with the government's target. But youth unemployment climbed to a record of 19.3% in June.
US inflation hits new four-decade high of 9.1% (WSJ, 2022-07-13)
U.S. consumer inflation accelerated to 9.1% in June, a pace not seen in more than four decades, adding pressure on the Federal Reserve to act more aggressively to slow rapid price increases throughout the economy.
The consumer-price index's advance for the 12 months ended in June was the fastest pace since November 1981, the Labor Department said. A big jump in gasoline prices—up 11.2% from the previous month and nearly 60% from a year earlier—drove much of the increase, while shelter and food prices were also major contributors.
Euro falls to parity with dollar for the first time in two decades (FT, 2022-07-13)
Deepening fears about the health of the global economy have shoved the euro down to parity against the US dollar for the first time in 20 years.
The risk that aggressive interest rate rises could tip the US into recession, combined with the likely damage to the European economy stemming from its dependence on Russian energy, has been enough to tip the euro to hit the historic milestone.
Britain issues the first Red extreme heat warning (Met Office, 2022-07-15)
For the first time temperatures of 40°C have been forecast in the UK. The UK's weather forecast agency - the Met Office issued the first ever Red warning for some parts of England.
"Climate change has already influenced the likelihood of temperature extremes in the UK", said Climate attribution scientist at the Met Office, Dr Nikos Christidis. "The likelihood of exceeding 40°C anywhere in the UK in a given year has also been rapidly increasing, and, even with current pledges on emissions reductions, such extremes could be taking place every 15 years in the climate of 2100."
Policy
SEC moves to soften filling requirements for shareholder proposals (Responsible Investor, 2022-07-14)
The US Securities and Exchange Commission has proposed changes to three of the 13 bases companies can use to exclude shareholder proposals from their proxy statements: substantial implementation, duplication, resubmission.
According to Responsible Investor, "substantial implementation" had become particularly popular with companies wishing to block requests around climate disclosure. It argues that a resolution can be omitted if the company can prove that it has already undertaken most of the shareholder's request.
The SEC now plans to change the wording to require companies to prove they have implemented the "essential elements" of the resolution before they can justify vetoing a vote.
Biden faces Senate climate setback as Joe Manchin won't back climate incentives (WSJ, 2022-07-14)
Sen. Joe Manchin (D., W.Va.), the pivotal vote in Democrats' efforts to pass a bill aimed at fighting climate change, told Senate Majority Leader Chuck Schumer that he wouldn't support tax hikes and climate provisions in Democrats' economic package.
Mr. Biden's ability to act has also been clouded by a recent Supreme Court decision that said the Environmental Protection Agency overstepped its authority in seeking to limit emissions from power plants.
Some environmentalists say Mr. Biden could overcome those limitations by using several levers under his emergency-power authority, which allow him to halt offshore oil production and ban US oil exports, but these options would lead to further rise of energy and other consumption prices.
Industry
China's national carbon trading scheme marks one-year anniversary (SCMP, 2022-07-16)
Last Saturday marks the one-year anniversary of China's national carbon emissions exchange. The carbon price in the national carbon market closed at RMB 58.24 per tonne last Friday, compared to the close price of RMB 51.23 per tonne on its first trading day, 16 July 2021. Total trading volumes reached RMB 8.49bn, with 194 million tonnes of emissions transacted.
In a recent meeting of China's Ministry of Ecology and Environment (MEE), data quality and emission management were highlighted for the country's carbon market.
EU countries consider options to avoid carbon market fundraising plan (Reuters, 2022-07-15)
European Union countries are considering alternatives to an EU plan to use a carbon market reserve to help finance their exit from Russian gas, as some fear the proposal would undermine the bloc's main climate change policy.
The European Commission published plans in May to end the EU's reliance on Russian gas this decade, including a proposal to raise EUR 20bn (USD 20.2bn) by allowing countries to sell carbon permits stored in the Emission Trading Scheme's (ETS) "market stability reserve".
Denmark has put forward a counter-proposal to the Commission's plan that it says treats the carbon market like a "printing press" for money, rather than the bloc's core tool for cutting greenhouse gas emissions. Denmark proposed raising cash instead from the EU Innovation Fund.
Last Thursday, European diplomats discussed Denmark's plan. According to Reuters, roughly a dozen countries have expressed support for it.
Microsoft signs 10,000-ton carbon removal agreement with DAC provider Climeworks (ESG TODAY, 2022-07-13)
Zurich-based Direct Air Capture (DAC) startup Climeworks announced that they have reached a 10-year carbon removal offtake agreement with tech giant Microsoft, marking one of the largest DAC agreements ever signed.
Under the new agreement, Climeworks will permanently remove 10,000 tons of CO2 emissions from the atmosphere on Microsoft's behalf.
Climeworks has emerged as a leading DAC provider, recently completing a USD 650m capital raise aimed at supporting its DAC capacity expansion. In June, the company announced the launch of "Mammoth" representing its 18th – and by far largest – project to date, with anticipated CO2 capture capacity of 36,000 tonnes per year.
Pilbara's lithium auction eases off record price (Financial Review, 2022-07-14)
Pilbara Minerals has accepted a slim 2.5 per cent discount in its latest auction of lithium spodumene concentrate from the record price struck in June, a sign the boom in lithium prices in anticipation that mass adoption of electric vehicles may be levelling off for now.
Chief executive Dale Henderson said the auction on Wednesday afternoon had been heavily contested with plenty of active bidders. He said the realised price was still "up there" in terms of the record price struck last month and there were still plenty of reasons to be positive about the short-term outlook.
Ma Rui, analyst at Shanghai Metals Market said it was still early to conclude that lithium price has reached its peak as the price is likely to rise when demands rise approaching the year-end.
Chinese fast-fashion giant Shein postponed IPO plan as ESG issues might be an obstacle (Bloomberg, 2022-07-14)
Chinese fast-fashion giant Shein hopes to do an initial public offering in the United States as soon as 2024, as opposed to the previous plan of a 2022 IPO. An annual sales of more than USD 16bn in 2021 has boosted its valuation to about USD 100bn.
However, the company's business model of cheap and short-term wearable clothes faces drastic critics over environmental, social and governance issues, such as the massive wastes caused by abandoned clothes, how its factory workers are poorly treated, as well as copyright controversies. A probe by Swiss watchdog group Public Eye said some of Shein's manufacturers have been subjecting employees to dangerous conditions and 75-hour workweeks. Indiana University, which announced a Shein partnership just months ago, has put new plans on hold as a result of concerns about the company.
Microsoft, Alaska Airlines back CO2-to-jet-fuel technology (WSJ, 2022-07-14)
Twelve, California startup developing uses for captured carbon dioxide said Thursday it formed a partnership with Alaska Airlines Inc. and Microsoft Corp. to commercialize its CO2-based jet fuel.
The company said the agreement with Alaska and Microsoft will help it work toward using its fuel in a commercial flight and eventually provide fuel for some of Microsoft's business travel. Twelve says its fuel offers a more than 80% cut in greenhouse-gas emissions compared with conventional fuels, including the impact of manufacturing and shipping.
Finance
USD-12bn-worth Chinese renewables company admitted to London Stock Exchange (Offshore WIND, 2022-07-14)
Mingyang Smart Energy started trading on the London Stock Exchange (LSE). The company whose main businesses include manufacturing renewable energy equipment and data platforms was admitted to trading on the Shanghai segment of the LSE through an offering of the Global Depositary Receipts (GDRs), with each GDR representing 5 A shares of the Company. The proceeds from the offering will be used to expand Mingyang's overseas business and to scale up the production of renewable energy infrastructure, according to the company. As of last Friday's market close, the Shanghai-listed company had RMB 83.9bn (USD 12.4bn) in market cap.
The company has also qualified for the LSE's Green Economy Mark, which is given to London-listed companies and funds that generate at least 50 per cent of annual revenues from green economy-related products and services.
Cathay Innovation launches third multi-stage startup fund at USD 1bn (TechCrunch, 2022-07-12)
Global venture capital firm Cathay Innovation has announced its third fund, targeting EUR 1bn (USD 1.05bn) at a broad gamut of companies and technologies around the world.
The core focus of the new fund will be on Series A and B rounds; however, the company said that it plans to hold enough reserves for later growth rounds, and will target investments at companies that fall under the U.N.'s Sustainable Development Goals, incorporating good health and well-being; decent work and economic growth; industry, innovation and infrastructure; and climate.
abrdn launches China 'next generation' fund, investing in a low-carbon world (ESG CLARITY, 2022-07-15)
abrdn has launched a 'next generation' fund in China. The product will target small- and mid-cap companies (SMIDs) in the bottom 30% of the Chinese equity market both on- and offshore.
Managed by the China equities team led by Nicholas Yeo, the fund has "green" as one of its four investment focus (the other three are aspiration, health, and technology). Holdings in the Fund will include EV charging station makers. abrdn said that China dominates the green tech ecosystem with over 90% of global solar production capacity and 75% of battery.
Connecting Workplace
Hong Kong | Impax appoints Nana Li as Head of Sustainability & ESG, Asia-Pacific (Impax, 2022-07-11)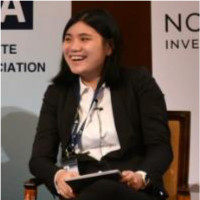 Sustainable transition-focused asset manager Impax Asset Management, with USD 42bn in AUM, has appointed Nana Li to occupy its newly created Head of Sustainability & ESG, Asia-Pacific role, based in Hong Kong.
Nana will be responsible for leading Impax's sustainability, stewardship, advocacy and engagement activities in the region and will report to Lisa Beauvilain, Head of Sustainability & ESG. She joins Impax from the Asian Corporate Governance Association, where she was Research and Project Director, China.
Paris | Amundi appoints Céline Boyer-Chammard as Chief Sustainable Transformation Officer (Amundi, 2022-07-12)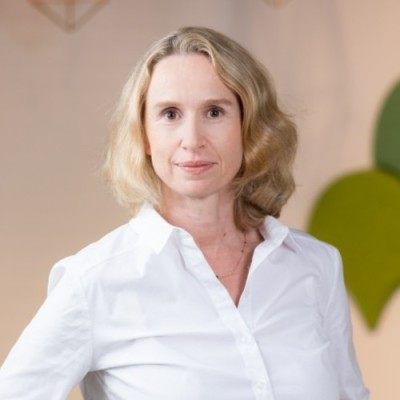 Amundi has announced the appointment of Céline Boyer-Chammard as Chief Sustainable Transformation Officer, a newly created role aimed at accelerating the firm's transformation towards its goal of being a global responsible player.
Boyer-Chammard joins Amundi after more than 26 years in the Boston Consulting Group where she served most lately as Managing Director and Partner.