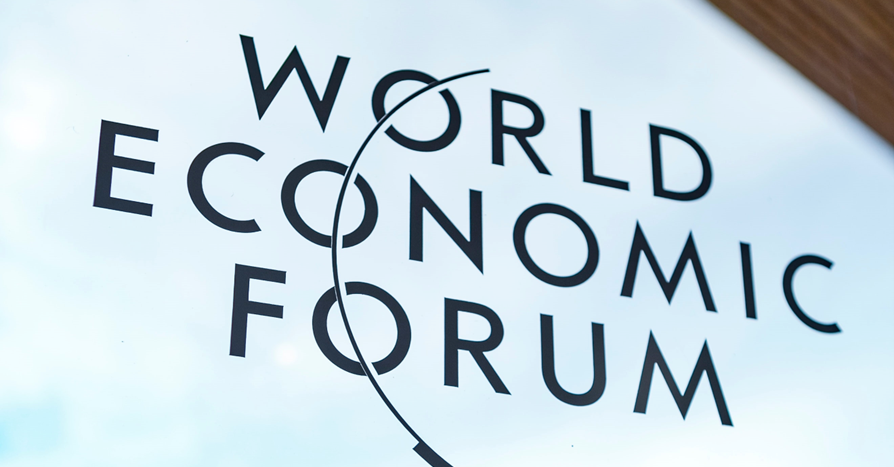 Indice Tracker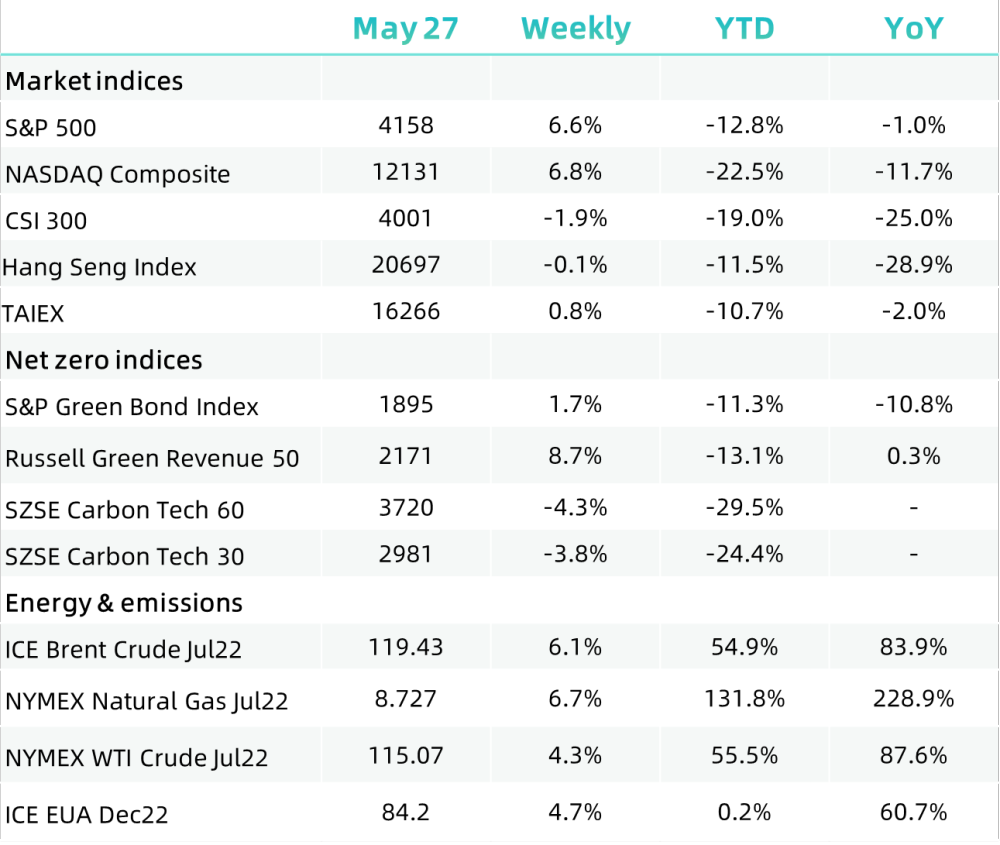 Macro
A call for climate action at Davos 2022 (Source: World Economic Forum)
A high-level panel of climate leaders, including US and Chinese Special Envoys John Kerry and Xie Zhenhua, joined World Economic Forum president Børge Brende for a discussion on climate action at Davos 2022. To stay within the 1.5 ℃ Paris Agreement target and avoid climate catastrophe, countries must drastically scale up their efforts.
"It isn't just about words anymore - it is about action. Climate action, now, is critical", Xie Zhenhua, China's Special Envoy for Climate Change, called to arms to all people to radically transform the way the global economy functions to avoid climate catastrophe.
John Kerry, US Special Presidential Envoy for Climate, noted that "For at least the next 8 years, we must radically change our economic system and our reliance on fossil fuels if we're to stay aligned to Paris Agreement targets. This is the real battle of our time."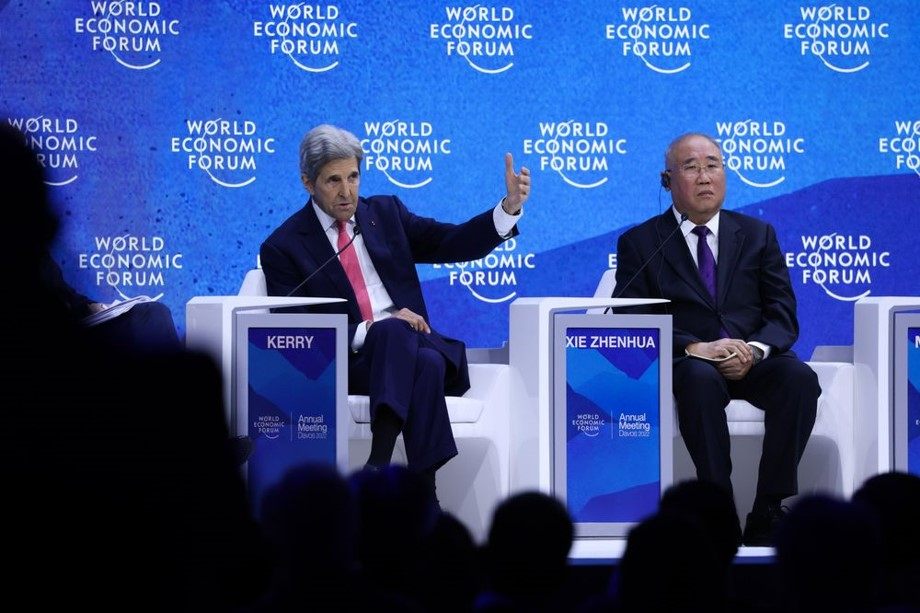 Chinese premier stresses need to implement policies to stabilize economy (Source: Xinhua News)
Chinese Premier Li Keqiang underlined the need to earnestly implement policies to stabilize the economy and support market entities, employment and people's livelihoods.
Li said that various effective measures have been implemented in response to difficulties and challenges arising from unexpected factors this year. However, he added, the difficulties in March, and since April in particular, are in some respects and to a certain extent greater than those experienced in 2020 when the COVID-19 epidemic hit the country, marked by downward indicators for employment, industrial production, power consumption and cargo transportation, among others.
Finance
China is working on transition finance framework: Ma Jun (Source:

Caixin

, CN)
On a panel held by Principles for Responsible Investment (PRI) last Tuesday, Dr. Ma Jun, Chairman of the Green Finance Committee shared the recent updates on sustainable finance in China.
Following the Green Bond Endorsement Catalog (2021) published last April, China's central bank has started researching the standards for transition finance this year, said Ma Jun.
"The Green Finance Committee has established some working groups, including a transition finance working group, in the hope to provide more research references for regulators", Ma Jun added.
Japan to issue USD 157bn green transition bonds (Source:

ESG TODAY

)
Japan's Prime Minister Fumio Kishida outlined plans to issue JPY 20tr (USD 157bn) in new green transition bonds, part of the investment push to achieve the country's decarbonization and clean energy transition goals.
Japan has committed to reaching net zero emissions by 2050, with an interim 2030 goal to reduce greenhouse gas emissions by 46% by 2030. Last year, the government unveiled plans to roughly double the share of renewable energy to 36%-38% of the energy mix by 2030, from less than 20%.
SEC fines BNY Mellon over ESG claims (Source:

WSJ

)
The Securities and Exchange Commission (SEC) fined the investment management arm of Bank of New York Mellon Corp. USD 1.5m for misleading claims it made about funds that use environmental and social criteria to pick stocks.
The SEC said that BNY Mellon Investment Adviser Inc. agreed to pay the fine after regulators found that some U.S. mutual funds it managed didn't go through a quality review of environmental, social or governance factors from July 2018 to September 2021. BNY neither admitted nor denied the claims.
PGIM launches new actively managed ESG bond fund (Source:

ESG TODAY

)
Global leading asset manager PGIM Investments, with USD 1.5tr in AUM has announced the launch of the PGIM ESG Short Duration Multi-Sector Bond Fund, an actively managed bond fund favouring issuers with strong ESG characteristics and practices.
The new fund will adopt ESG methodologies, beginning with an exclusionary screen and then employing a proprietary ESG impact rating for portfolio construction. PGIM stated that under normal circumstances, the fund will not purchase securities of issuers that have ESG impact ratings below an established threshold.
Industry
HSBC suspends responsible investing head after climate comments (Source:

ESG Clarity

)
HSBC Asset Management has suspended Global Head of Responsible Investing Stuart Kirk after he dismissed climate change concerns as "unsubstantiated" and "shrill" during a recent presentation.
At an FT Moral Money conference last Thursday, Kirk dismissed concerns of rising sea levels, complained about having to spend time "looking at something that's going to happen in 20 or 30 years" and made comparisons between climate concerns and conspiracists.
Microsoft, Salesforce add USD 300m to carbon removal investment (Source:

Bloomberg

)
A US-led initiative "First Movers Coalition" (FMC) has attracted USD 300m from Microsoft Corp. and Salesforce Inc. to pay for technologies that remove carbon dioxide from the air.
In partnership with the World Economic Forum, the FMC now has more than 50 companies and nine governments agreeing to push for green alternatives in aviation, shipping, steel and trucking.
Since launching last year, the FMC has gathered USD 10bn in commitments to new technology developments ranging from electric aeroplanes to green steel across carbon-heavy industrial sectors.
Huawei adds carbon emission reduction requirements for suppliers (Source:

Pandaily

)
Chinese technology firm Huawei held a Supplier Carbon Emission Reduction Conference last Tuesday. It shed light on the carbon emission reduction initiatives and requirements the firm has for suppliers.
In 2020, Huawei pushed its top suppliers that cumulatively account for more than 80% of the procurement value to set carbon reduction targets and make progress. In 2021 Huawei incorporated carbon reduction requirements into the whole process of supplier management, outlining carbon reduction requirements for all suppliers, and encouraged leading suppliers to achieve carbon neutrality ahead of schedule.
JD Group released 2021 ESG Report (Source:

JD.com

)
JD.com has released 2021 ESG Report, its second ESG report. The report comes with a chapter aligning with the TCFD framework for the first time.
In 2021, JD Cloud's green data centres reached a PUE (Power Usage Effectiveness) of below 1.1, lowering 30 per cent of energy use of its infrastructure and 10 per cent of carbon emissions year on year. In addition, JD's Xi'an Asia No.1 Logistics Industrial Park is certified as China's first carbon-neutral logistics park.
CATL partners with European electric bus maker Solaris on battery supply (Source:

CNEVPOST

)
CATL, the largest Chinese battery maker has recently entered into a partnership with European electric bus maker Solaris to help drive the transition to electric urban mobility in Europe.
CATL will provide Solaris' buses with lithium iron phosphate (LFP) batteries using CTP (cell to pack) technology to drive the electrification of buses, the company said.
Baosteel issued China's first low-carbon transition corporate bond (Source:

China Securities Journal

)
Baosteel has issued its low-carbon transition green corporate bonds 2022 (Phase I) traded on Shanghai Stock Exchange SHSE. The three-year bond is the first single low-carbon transition green corporate bond in China, with an issue size of RMB 500m (USD 75m) for an interest rate of 2.68%.
The proceeds will be entirely used to develop the company's hydrogen-based shaft furnace which by replacing the conventional approach could serve as an effective clean alternative to steel production.
Twitter to pay USD 150m to settle with US regulator over privacy, security violations (Source:

Reuters

)
Twitter Inc has agreed to pay the Federal Trade Commission (FTC) USD 150m to settle allegations it misused private information, like phone numbers, to target advertising after telling users the information would be used for security reasons, according to court documents filed last Wednesday.
Twitter's settlement covers allegations that it misrepresented the "security and privacy" of user data between May 2013 and September 2019, according to the court documents.
Germany looks to turn LNG terminals into green hydrogen hub (Source:

Bloomberg

)
The German government has a plan to convert some of its natural gas infrastructures into hydrogen hubs that power grids and heat homes.
Germany plans to abandon fossil-fueled power by 2035, but the war in Ukraine and its impacts on the global energy supply have prompted Germany to speed up the construction of several new LNG terminals allowing companies to import natural gas. Meanwhile, Germany is still working on boosting its renewable capacity.
However, the plan is largely theoretical right now. Almost none of the equipment used to do this is suitable to handle hydrogen, Bloomberg noted. "The conversion of an LNG terminal to liquid hydrogen is a technical challenge," said Arno Buex, Chief Commercial Officer at Belgium-based LNG company Flyxus.
Policy
SEC proposes more disclosure requirements for ESG funds (Source:

WSJ

)
Last Wednesday, the Securities and Exchange Commission issued two proposals that aim to give investors more information about mutual funds, exchange-traded funds and similar vehicles that take into account environmental, social and corporate governance factors.
One of the proposed rules, if adopted, would broaden the SEC's rules governing fund names. A fund that merely considers ESG factors alongside—but not more than—other inputs wouldn't be permitted to use ESG or related terms in its name. Other rules proposed by the SEC would increase disclosure requirements for funds with an ESG focus.
China expects all listed state-owned companies to report on ESG performance by 2023 (Source:

SASAC

)
SASAC, China's supervision body of state-owned companies has published a new work plan to improve the operations of listed state-owned companies. In the work plan, the SASAC encourages listed state-owned companies to be the ESG role models in the capital market. Companies are expected to contribute to the construction of China's ESG ecosystem. Specifically, the SASAC aims for all listed state-owned companies to publish ESG reports by 2023.
IFRS, IASB and ISSB to encourage the adoption of Integrated Reporting Framework (Source:

ESG TODAY

)
The International Financial Reporting Standards Foundations (IFRS), and the chairs of the International Accounting Standards Board (IASB) and the International Sustainability Standards Board (ISSB) have announced plans for the incorporation of the Integrated Reporting Framework into its standard-setting projects and requirements, as part of the consolidation of the Value Reporting Foundation.
As part of the plans, the IFRS Foundation, which oversees the IASB and ISSB, will actively encourage the continued adoption of the Integrated Reporting Framework by preparers, driving a connection between sustainability-related disclosures and financial reporting, and will advocate the use of Integrated Thinking Principles, aimed at helping to embed sustainable business practices into organisations.
Connecting Workplace
Candriam announces Sustainable Investment Team appointments (Source:

ESG TODAY

)
Sustainability-focused asset management firm Candriam announced a series of new appointments to its ESG development and climate-related thematic global equity teams, including two new hires and two promotions.

The appointments include Marouane Bouchriha, as Fund Manager on Candriam's climate action strategy, David Czupryna as Lead Fund Manager on the firm's circular economy strategy, Alexandra Russo in the newly created role of Head of ESG Client Portfolio Management for the US and UK, and Marie Niemczyk as Head of ESG Client Portfolio Management.
According to Candriam, the new appointments come in response to significant growth in demand for ESG investment products, as the firm's ESG AUM increased to EUR 105bn, growing nearly 20% over the prior year.
Jiayun Fang

starts new role as UOB head of corporate sustainability (Source:

Eco-Business

)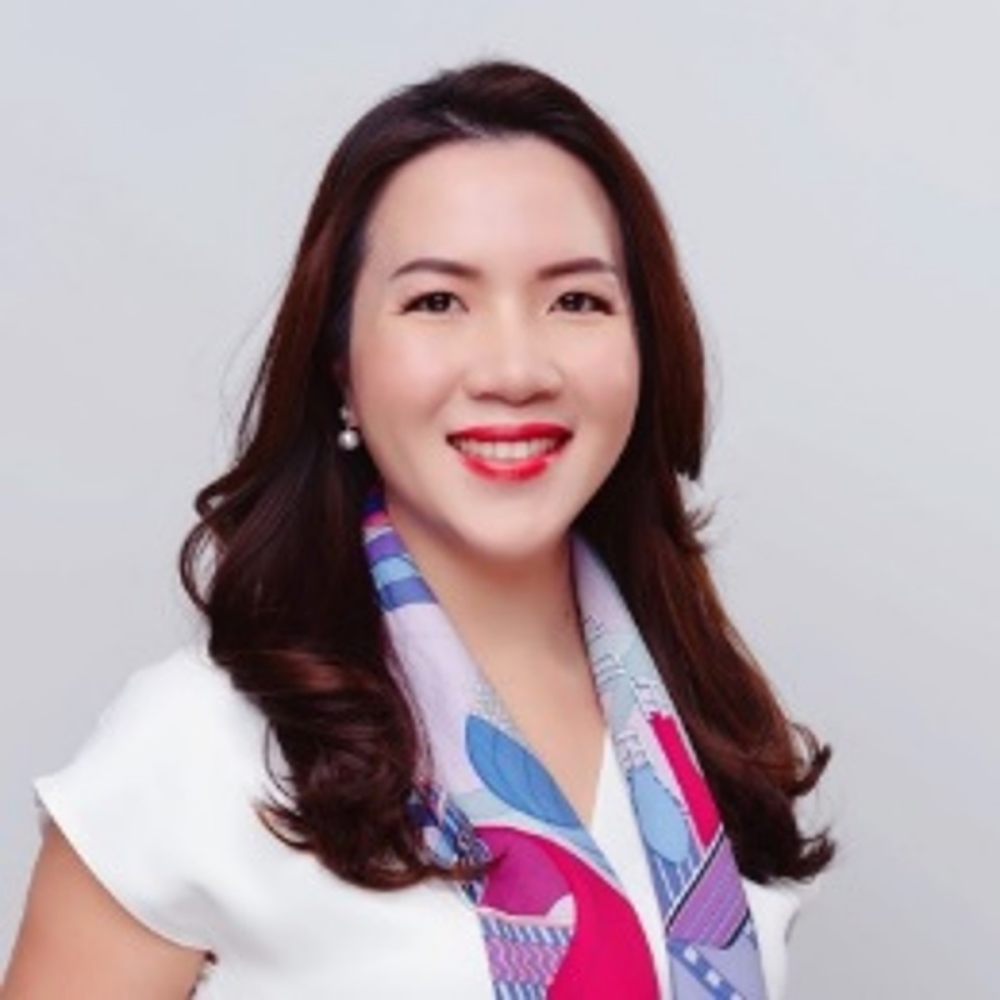 Jiayun Fang has moved on after almost three and a half years with Japanese cosmetics company Shiseido where she worked as Regional Corporate Sustainability Lead to a new position at United Overseas Bank (UOB).
She takes on the role of Senior Vice President, Head of Corporate Sustainability at the growing sustainability team of the banking group's global headquartered in Singapore.
ICG Hires Elsa Palanza as Global Head of Sustainability and ESG (Source:

ESG TODAY

)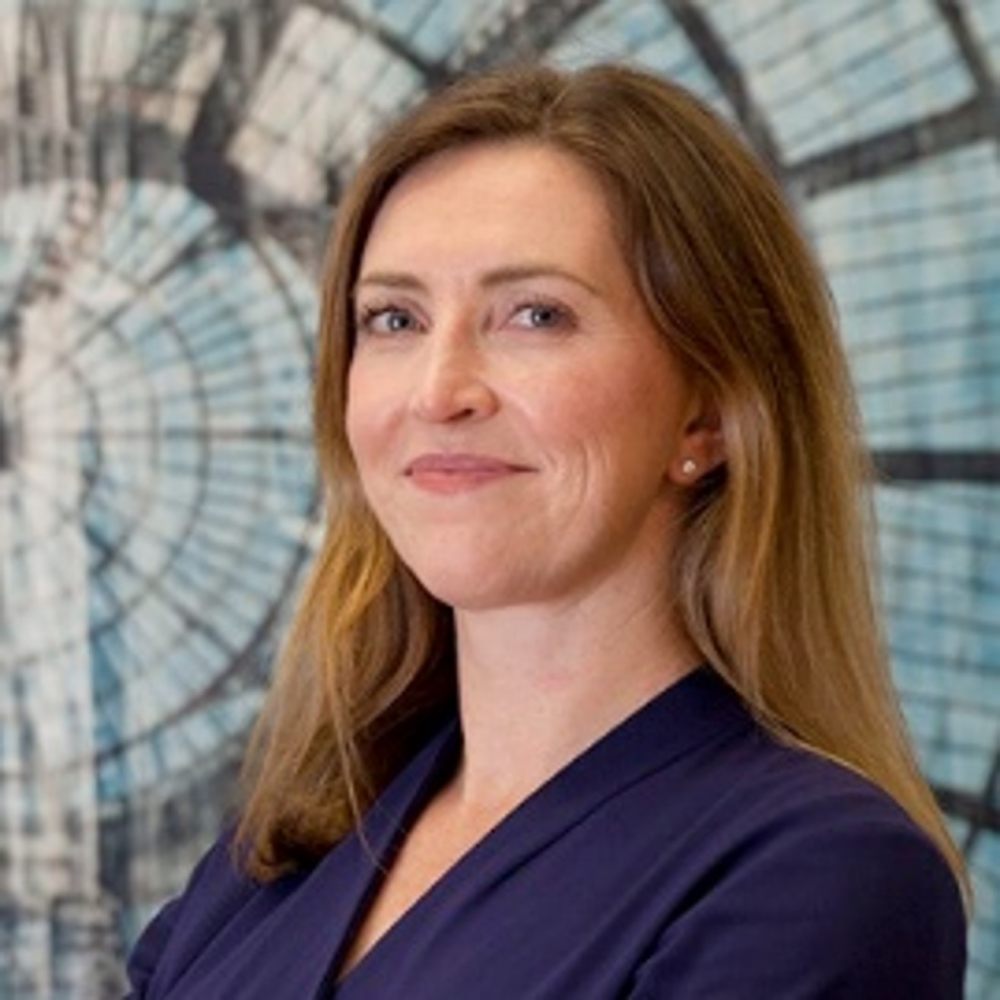 Alternative asset manager ICG announced the appointment of Elsa Palanza as Managing Director and Global Head of Sustainability & ESG. Palanza will join the Investment Office at ICG in September and will be responsible for firmwide ESG strategy and Responsible Investing.
Palanza joins the company from Barclays, where she served as Global Head of Sustainability & ESG since 2018. Prior to Barclays, Palanza worked for the Bill & Melinda Gates Foundation, as well as for the Clinton Global Initiative (CGI).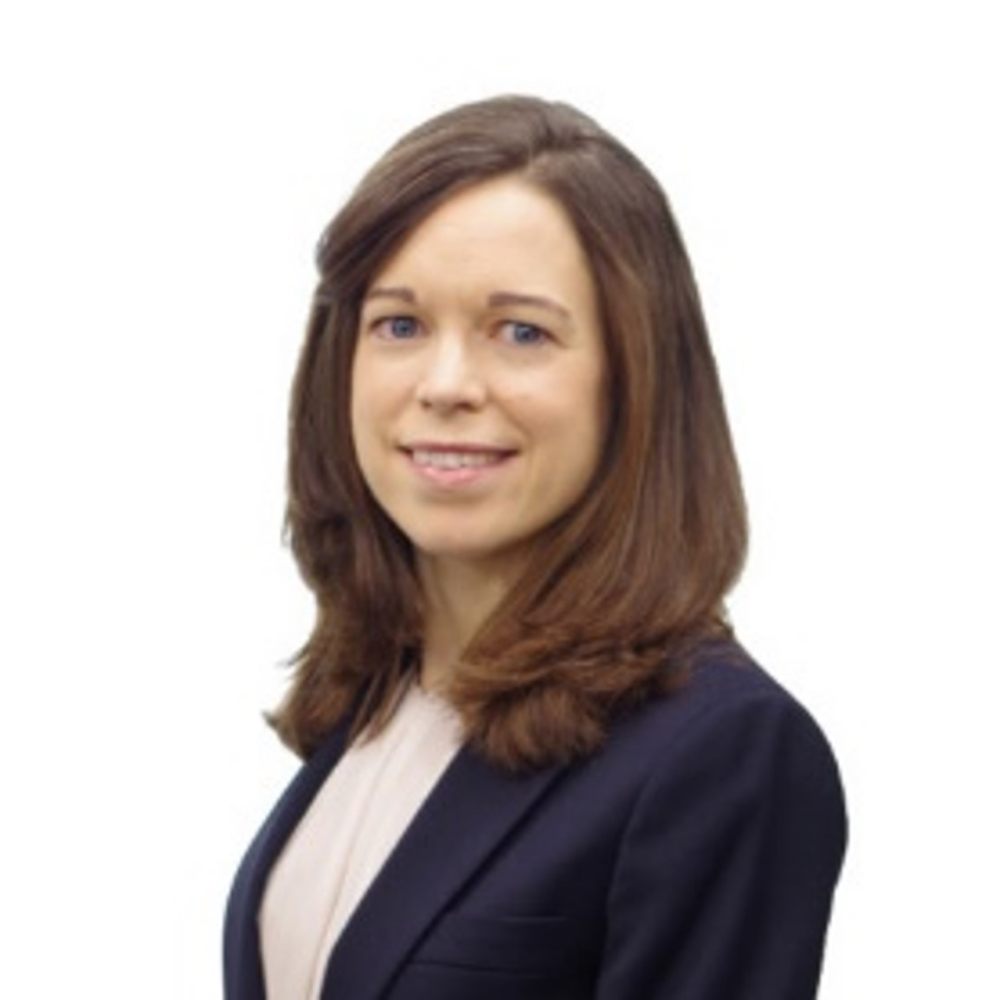 Global private markets investor Pantheon Group announced the appointment of Eimear Palmer as Partner and to the newly created role of Global Head of ESG.
In her new position, within Pantheon's investment function, Palmer will be responsible for overseeing the and further developing the firm's ESG strategy and initiatives and will lead Pantheon's ESG Committee, coordinating the firm's broader ESG approach internally, across its investment approach, and in client, industry and community engagements.
Palmer joins Pantheon from alternative asset manager ICG, where she has been serving as Managing Director and Head of Responsible Investing.