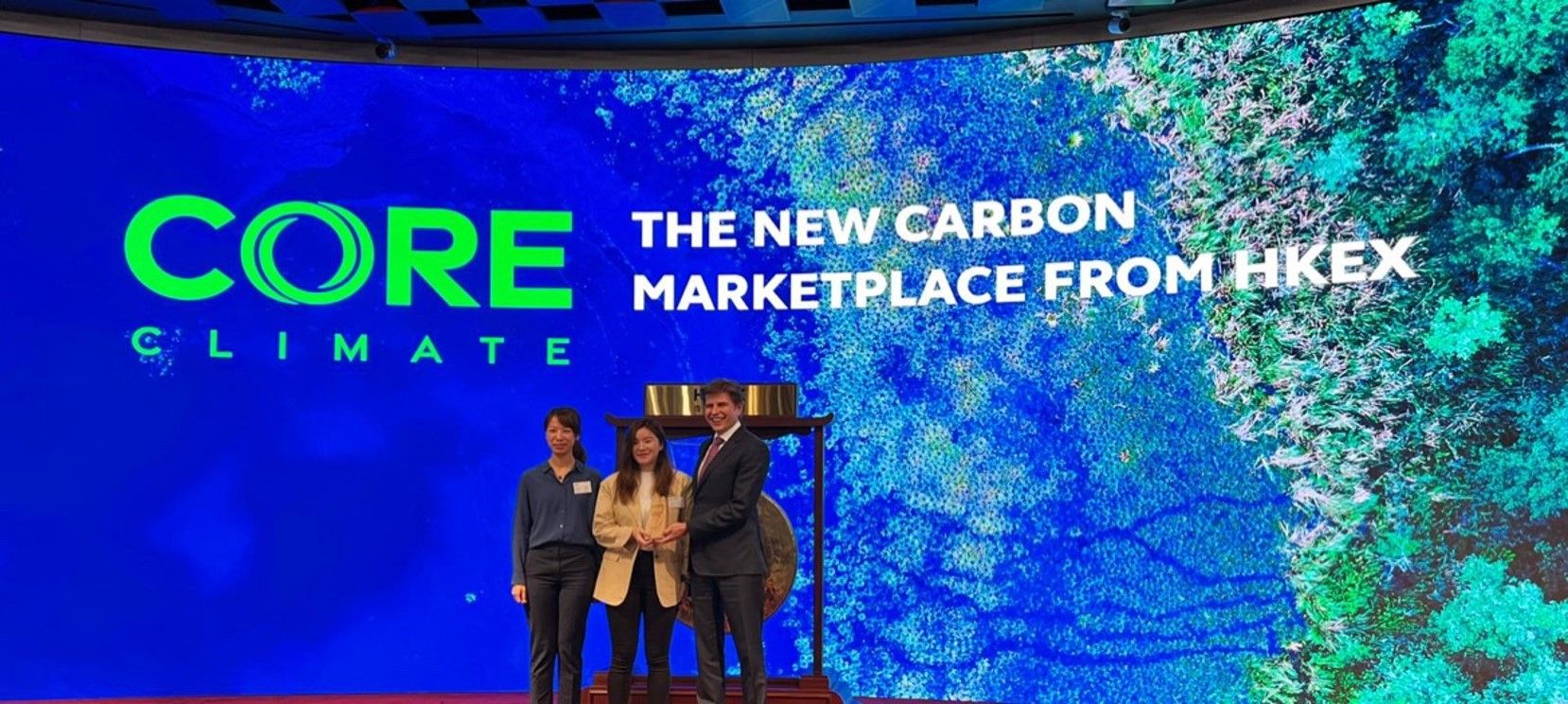 *Pictured from left to right: Bobo Li, Business Development Manager, MioTech; Courtney Chatjaval, Senior Strategy Manager, MioTech, and Nicolas Aguzin, Chief Executive Officer, HKEX
MioTech attends the launch of HKEX's newly established carbon marketplace, joining the platform as an early entrant to support the growth of the international carbon ecosystem.
Today marks the launch of Core Climate, Hong Kong's first carbon marketplace established by Hong Kong Exchanges and Clearing Limited (HKEX). The trading platform connects capital with climate-related assets and opportunities internationally and MioTech is honored to be part of the first batch of participants.
With over 30 VCS-certified eco-projects, Core Climate allows users to trade carbon credits transparently and to support offsets generated from forestry, solar, wind, hydropower, and biomass initiatives around the world.
Currently, Core Climate is the first and only carbon exchange to trade in HKD and RMB, enabling greater accessibility to regional carbon demand and enhancing Hong Kong as a green and sustainable finance hub.
Representatives from MioTech attended the event to celebrate the official launch alongside other inaugural participants of Core Climate and members of the Hong Kong International Carbon Market Council. The event was hosted by Hong Kong's Secretary for Financial Services and the Treasury Christopher Hui, HKEX Chairman Laura Cha, and HKEX Chief Executive Officer Nicolas Aguzin.
"Core Climate reflects Hong Kong's drive to offer innovative and pioneering solutions. Given its natural positioning, this new infrastructure will facilitate the transacting of carbon credits across not only the Greater Bay Area but the Asian continent. We look forward to working closely with HKEX and other members to enable broader carbon market participation", said Jason Tu, co-founder & CEO of MioTech.
The launch is an important milestone in the region's low-carbon transition and will only further boost the growth, vibrancy and maturity of the carbon ecosystem in Greater China, Asia, and beyond.
To learn more about Core Climate, please visit: https://www.hkex.com.hk/Join-Our-Market/Sustainable-Finance/Core-Climate?sc_lang=en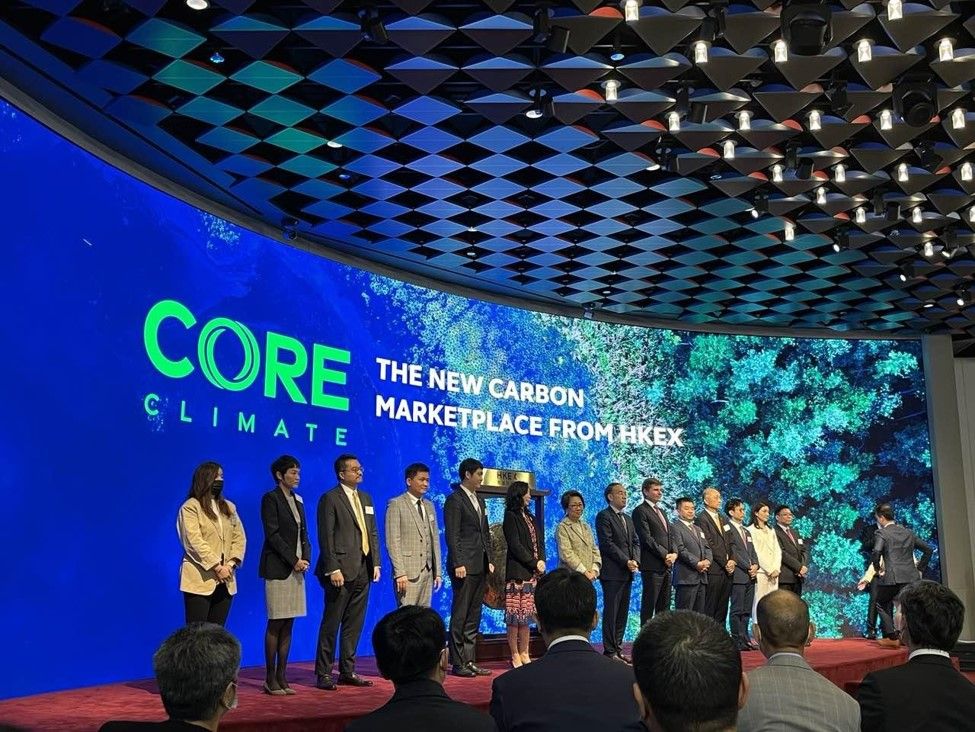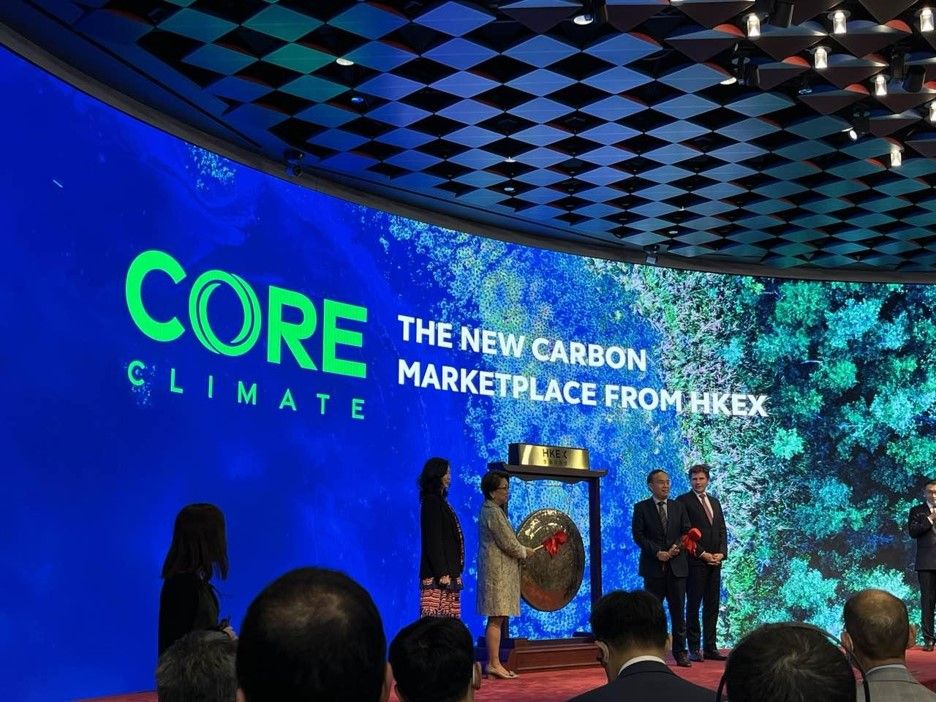 *HKEX Chairman Laura M Cha rings the gong to commemorate the launch of Core Climate, alongside Hong Kong Secretary for Financial Services and the Treasury Christopher Hui, and HKEX CEO Nicolas Aguzin.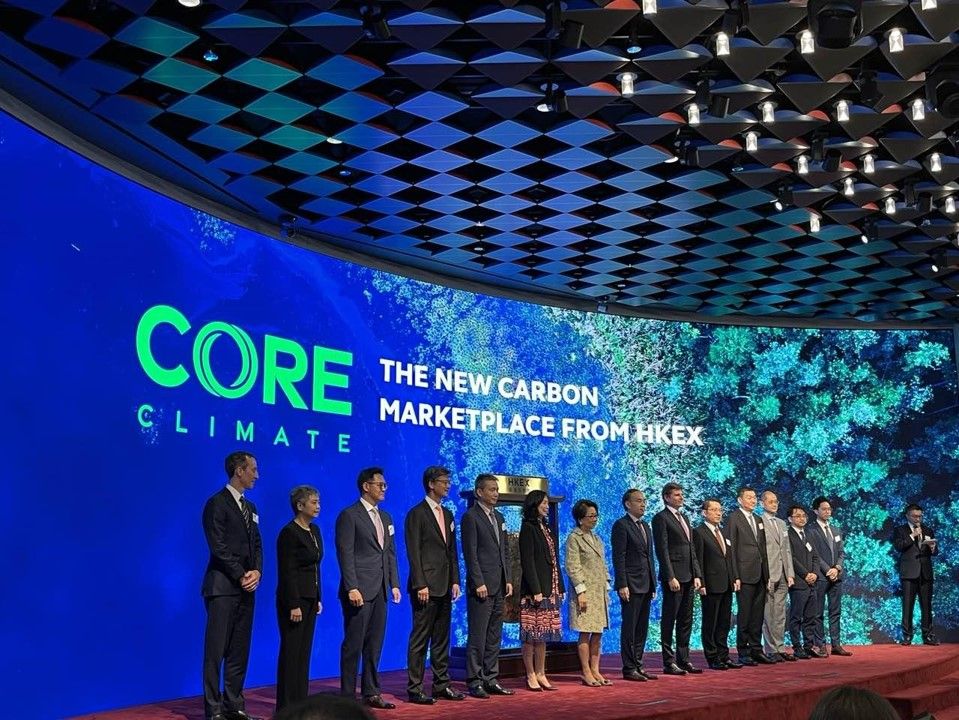 *HKEX senior representatives gather to mark the launch of Core Climate, Hong Kong's first international carbon trading marketplace.