With the impending climate crisis, it boils down to the right resources, talent, and infrastructure to rebuild the planet as it was. In the fight against climate change, the Stanford Doerr School of Sustainability – Stanford University's first new school in 70 years – aims to harness the intellectual horsepower of its students and faculty to tackle sustainability challenges. Since opening its doors in September, the school has raised a total of USD 1.69 billion.
To honor the new establishment, MioTech has donated a research grant. Among other pledges from ExxonMobil, TotalEnergies, Shell, and others, the grant will be used to support research projects in the Doerr's two institutes – the Woods Institute for the Environment and the Institute for Sustainable Societies (ISS).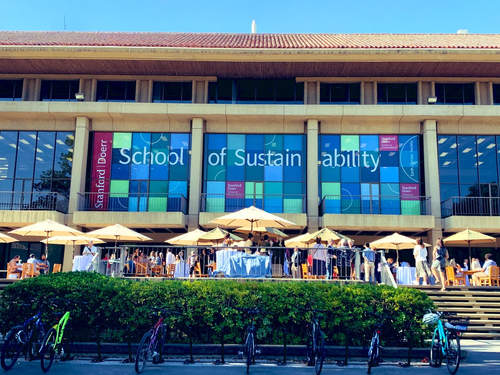 *Stanford Doerr School of Sustainability
The new institutes are hallmarks for the education of sustainability, developing talent and scientific initiatives that focus on topics such as energy technology, sustainable food systems, biodiversity & conservation, and environmental justice & governance.
Projects include the Natural Climate Solutions at Woods Institute, which aims to decrease GHG emissions in forests and oceans, and the Sustainable Cities Initiative in the ISS, which will focus on urban development and economic infrastructure issues. These initiatives are not only crucial in navigating multi-faceted climate issues, but also represent the hope and aspiration of future generations to become a part of the change.
Supporting and working alongside institutions that help the world transition has always been a part of MioTech's blueprint. "Education and research are critical for the future of our planet. As a proud Stanford alumnus, I am thrilled to have been a part of the school's commitment to fostering positive impact and aspiring change makers. Doerr is a monumental milestone not only for the school but also for the next generations.", said Jason Tu, Co-founder & CEO of MioTech.