2020
Tesla accounted for more than
90.35%
of Taiwan's EV market
With more than 4,000 units in sales, the company's Model 3 topped the charts.
Taiwan's EV Sales in 2020
2019

2020

Source: Directorate General of Highways, MOTC (Taiwan)
2020
Taiwan's new registered EVs were up by
EVs have finally accounted for more than
1%
of the new vehicles sold
Taiwan EV Sales and Market Share Movements
Source: Taiwan Directorate General of Highways, MOTC (Taiwan)
There are few incentives for EV purchasers in Taiwan as there are no subsidies but just tax exemptions, such as are provided in Mainland China, Japan and South Korea as well as many European countries.
Comparison of Incentives for BEV Purchase

Source: International Energy Agency (2020),Publicly available information
Most of the EVs marketed in Taiwan are imported, but higher rates of tariffs have them sold at the highest price globally. A Model 3 is priced at NTD $1.6 million, equivalent to US$57,535, costing 56% more in Taiwan than in the US.
Model 3 Index
=
Local Price of Model 3
Price of Model 3 in the US
-
1
* The conclusion above was drawn under specific local prices of Model 3 (as displayed on Tesla official site), tariffs and exchange rates that were observed when data was being collected.
"Range Anxiety"
reveals infrastructure flaws
Density of Charging Infrastructure Coverage in Four Asian Metropolitan Areas
Taipei
On Average
0.031 Chargers/km²
10 Superchargers
62 Destination Chargers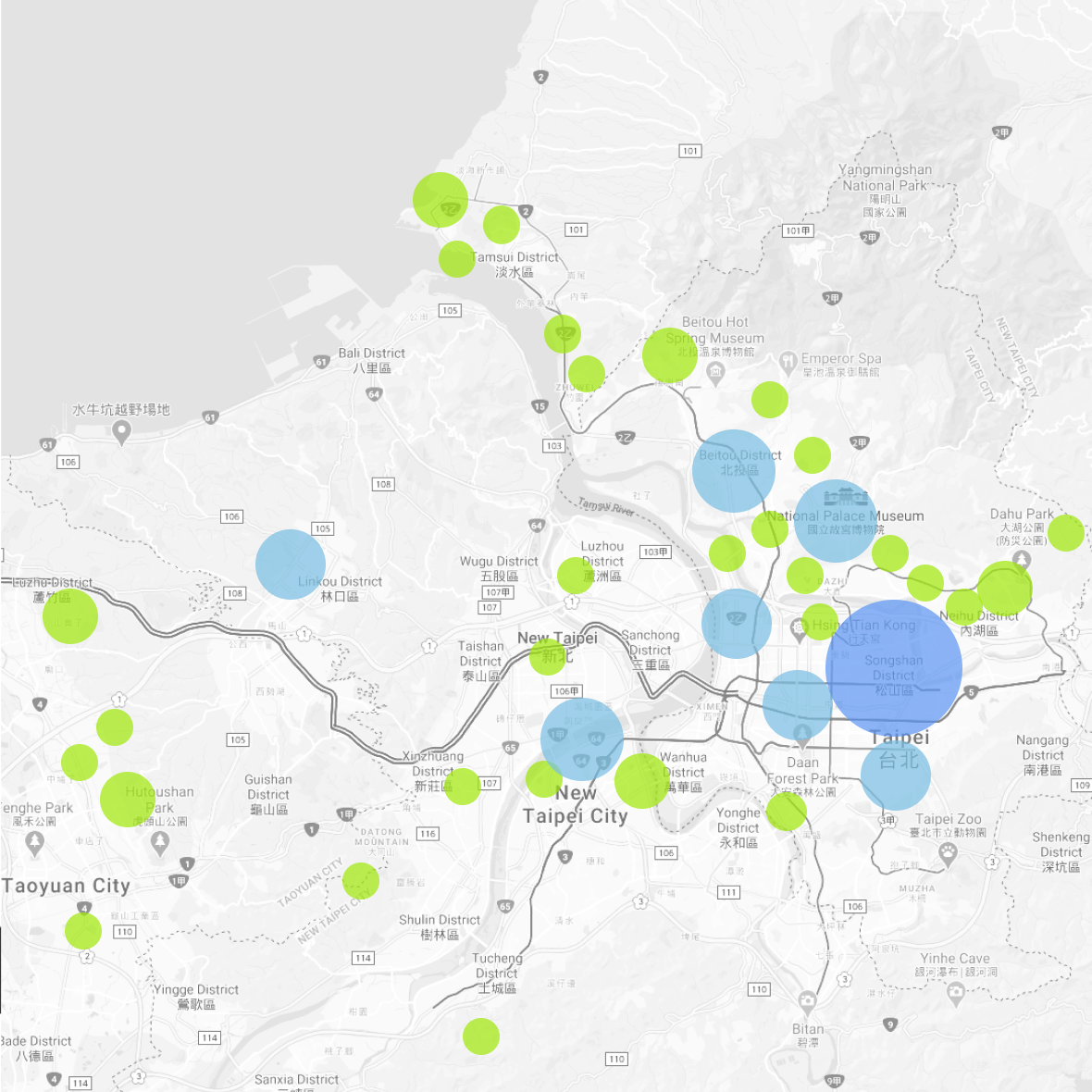 Shanghai
On Average
0.05 Chargers/km²
94 Superchargers
38 Destination Chargers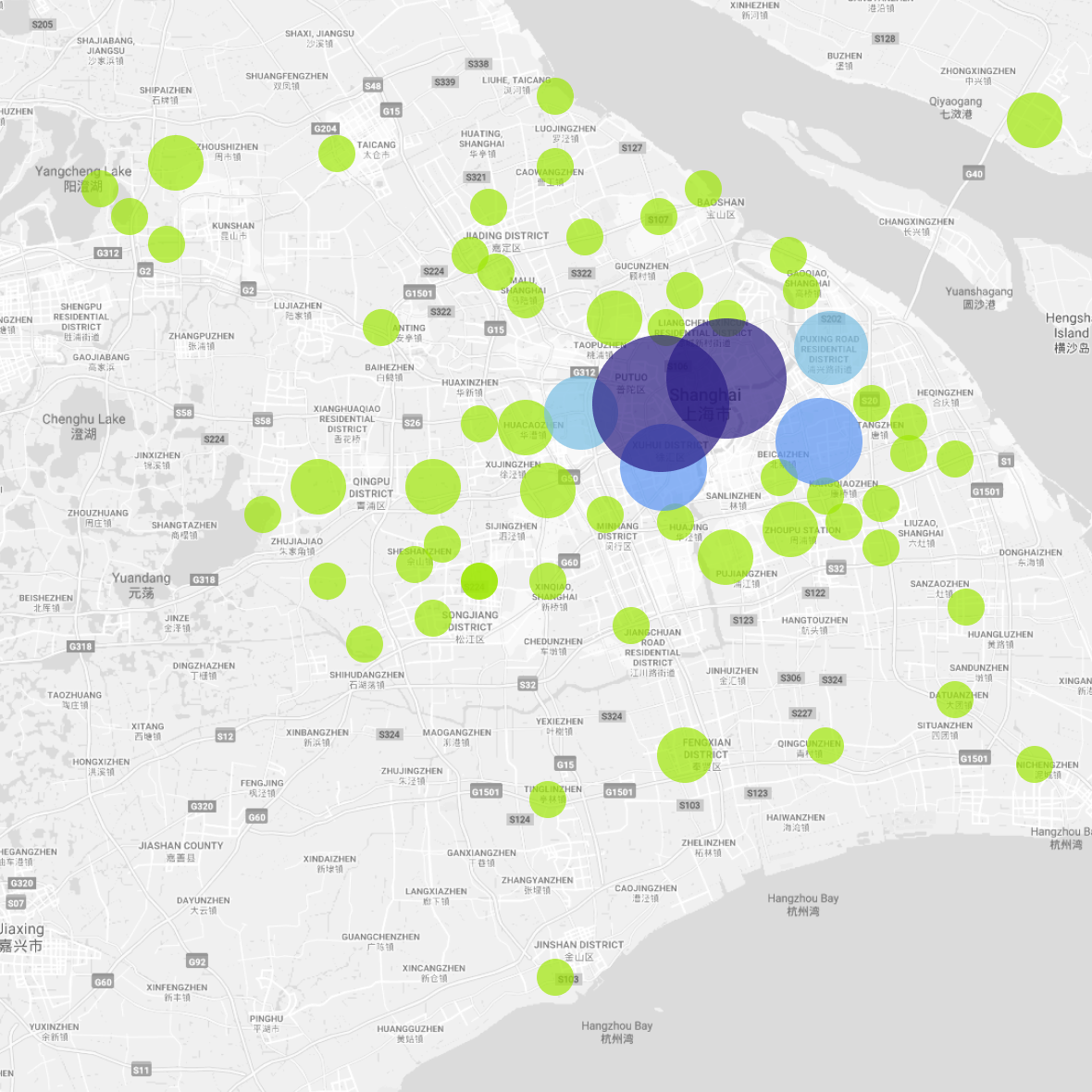 Tokyo
On Average
0.007 Chargers/km²
4 Superchargers
12 Destination Chargers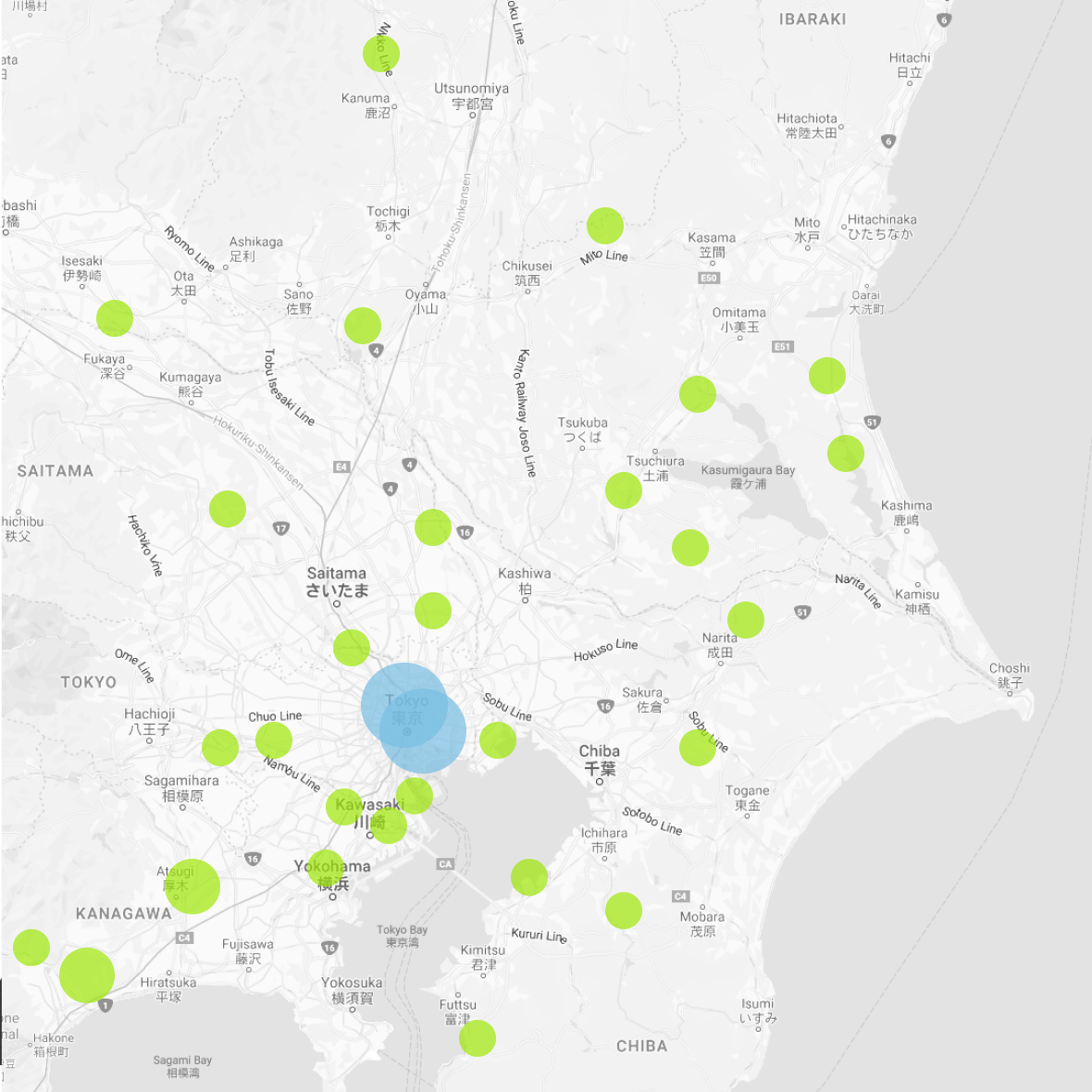 Seoul
On Average
0.025 Chargers/km²
9 Superchargers
36 Destination Chargers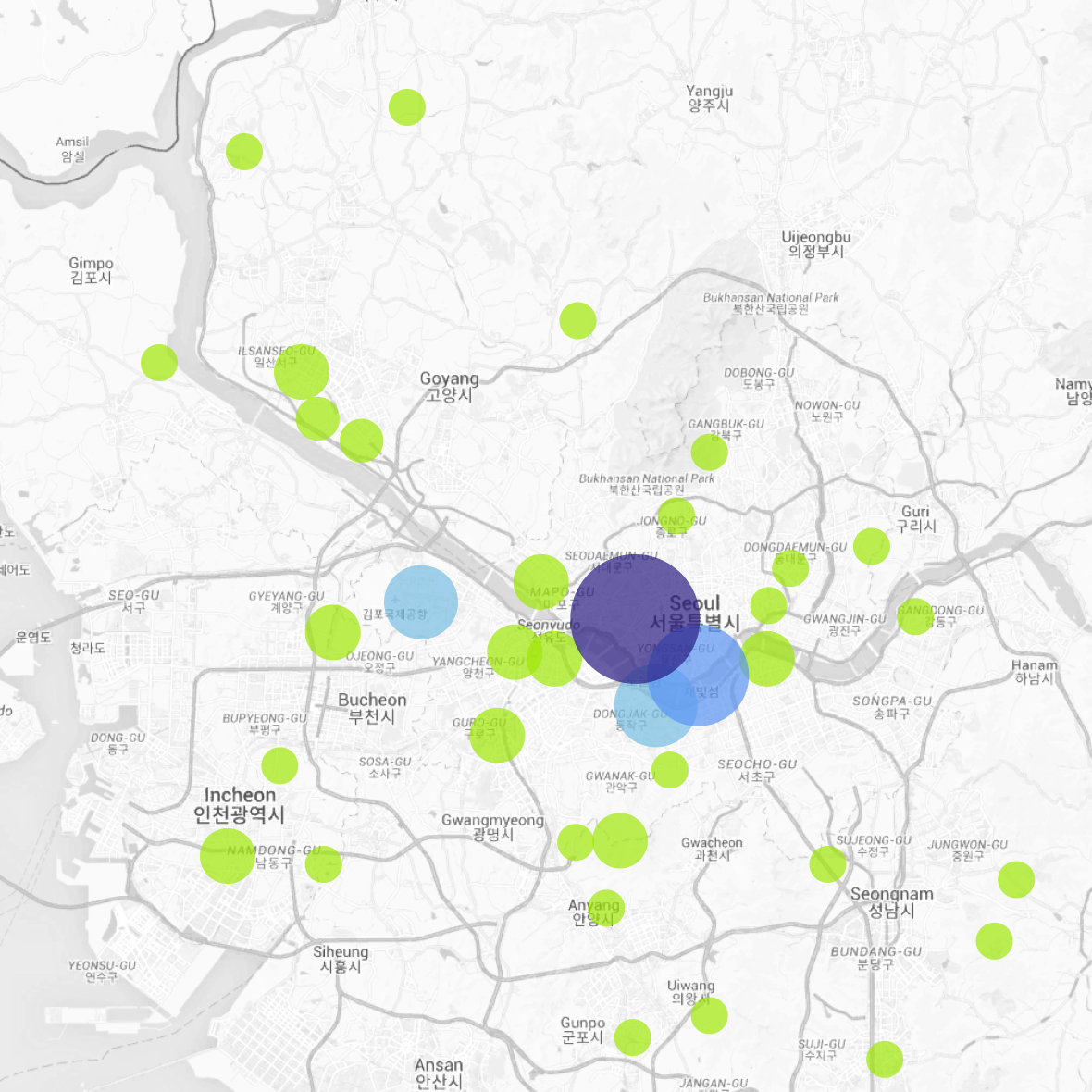 02
Beyond the Model 3: Taiwan's Automobile Sector
While Taiwan sells a small number of finished vehicles overseas, it is an export powerhouse for automotive parts. Researchers are certain that automotive will top vehicle parts to be the most valuable part in Taiwan's automobile sector.
with an estimate of NTD
Value of Taiwan's Automobile Sector (NTD Billion)
*Numbers for 2018 and before, 2019, and 2020 were retrieved from different sources. Adjustments have been made to the numbers upon the variance of different statistical criteria being observed.
Source: Wang (2019), , Ministry of Economic Affairs, Taiwan (2020), Hsiao, Hsieh, Tseng and Tsai (2021), Ku (2020)
03
Taiwan's Policies Supporting EVs
Automotive parts and electronics would not have become such a significant part of Taiwan's economy without the government's preferential industry policies. Taiwan released its "Smart Electric Vehicle Development Strategy and Action Plan" Phase I in April 2010 and Phase II in May 2015, each with five key strategies.
In 2016, Taiwan issued its "Five Innovative Industrial Policies" under which smart EVs were included in the "Promotion Program of Smart Machine Industry".
Comparison between the "Action Plan" in Phase I and Phase II
Phase I
2010 to 2013
Policy
Setting environmental and energy standards
Pilot
Promoting pilot implementation
Purchase
Increasing incentives for EV purchasing
Adoption
Improving adoption scenarios
Production
Guiding industrial development
1. Guiding 73 manufactures to improve 2. Promoting R&Ds of compact vehicles 3. Promoting exports and entering Tesla's supply chain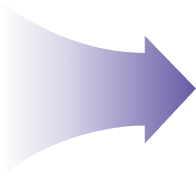 Phase II
2014 to 2016
Policy
Collaborating to promote electric buses
Pilot
Introducing more EV models to Taiwan
Purchase
Increasing incentives for EV purchasing
Adoption
Encouraging EV adoption among officials
Production
Establishing an industrial value chain
1. Facilitating technical development 2. Promoting cooperation and enabling more production units to land in Taiwan 3. Introducing smart and safe mobility
Source: Chen (2015)
Summary Table of Promotion Policies for Taiwan's Electric Vehicle Industry
Before 2010
2009.04
Green Energy Industry Sunrise Solution
2009.08
Electric Motorcycle Industry Development Promotion Plan
2010 to 2015
2010.04
Smart Electric Vehicle Development Strategy and Action Plan "Forming the Foundation"
2014.05
Smart Electric Vehicle Development Strategy and Action Plan Phase II "Level Up"
Since 2015
2016.07
Promotion Program of Smart Machine Industry
Among "Five Innovative Industrial Policies"
2017.12
Air Pollution Prevention and Control Action Plan (APPCAP)
Full electrification of official vehicles and city buses by 2030 Ban fuel-powered scooters by 2035 (already suspended) Ban fuel-powered cars by 2040
2019.09
35% of new scooters sold being electric by 2030
Source: IC TPEX (2020),Taiwan Sustainable Development Network (2019)
04
Concept Stocks Reviewed for Sustainability
The global shortage of chips has caused carmakers to cut their production since the end of 2020.
Although that is no more than another manifestation of the ESG risks associated with the automobile sector, the severity of this shortage has motivated carmakers to evaluate the nature and resilience of their supply chain management.
Tesla has been paying attention to sustainability since 2019, and Apple has released "Supplier Responsibility Progress Report" since 2007. Under this trend, the sustainability of Taiwan suppliers is attracting more attention.
Visualized Distribution of ESG Ratings of 29 Taiwan-based Tesla Suppliers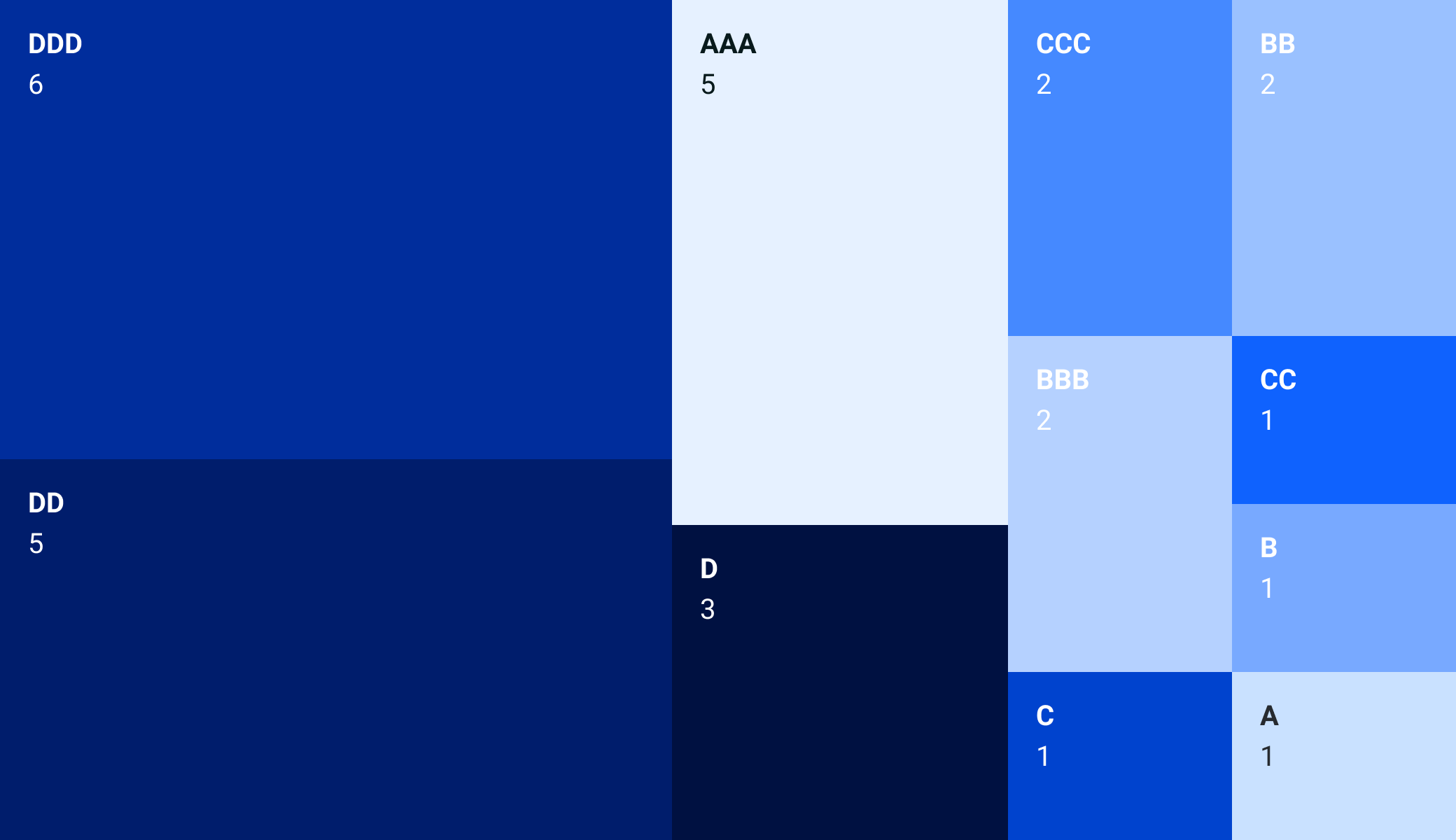 *ESG ratings, including those displayed above, are provided and updated on a cyclical basis by MioTech as per firms' disclosures and news coverage of firms detected and identified by MioTech. The exhibition only reflects the ratings of concerning firms when data was being collected. This also applies to the remainder of this section unless specially noted.
Source: MioTech
Reviewed for sustainability, 29 Taiwan-based Tesla suppliers are at the extreme ends of the scale to extremes.
As many as 20 of them are rated either
between D and DDD
or
between A and AAA
Disclosures are more than fulfilling regulatory requirements as they provide investors with important information on how a firm has assisted with environment protection and social well-being. Firms with outstanding performance in ESG are likely to attract more investment from responsible investors.
05
Undefined Prospects: Taiwan still has the opportunity to change the game
Decades of manufacturing PCs and smartphones has left Taiwan with abundant resources in the technology sector. However, the technology and automobile sector are ultimately not the same and require differing paths to success.
Electrification is a key part of future mobility and Taiwan has the opportunity to change the game. Taiwan is expected for an enhanced role in the global automobile sector with its competitive technologies and pricing, but that has to be attained when weaknesses, like
Deficient car making Lack of core participants Pricing rights
are appropriately managed.